Steven Gerrard has revealed he voted for Luis Suarez to win the prestigious FIFA Ballon d'Or this year.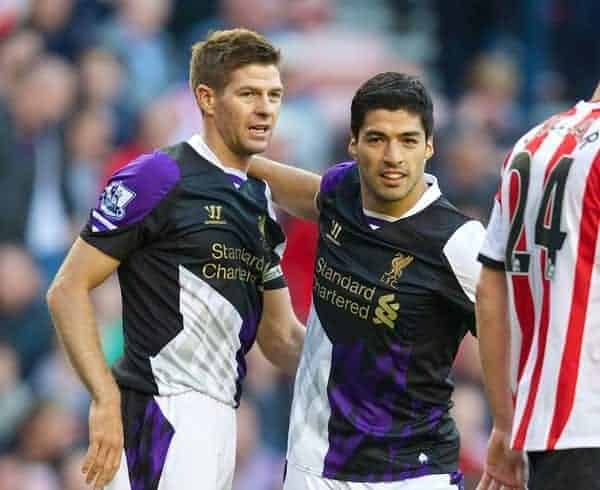 Suarez is the only Liverpool player on the shortlist of nominations, which also includes the likes of Lionel Messi, Cristiano Ronaldo, Zlatan Ibrahimovic and Robert Lewandowski.
The 26-year-old Uruguayan has had a fantastic 2013, currently leading the calendar year top scorer charts in the Premier League with 22 goals, joint with Manchester United's Robin van Persie.
As England captain, Gerrard was asked by FIFA to vote in the proceedings for his top three players of the year. Other votes are put forward by select players, coaches and journalists.
"I voted for him in my top three," Gerrard is quoted by Sky Sports. "I think everyone knows how much I rate him, I think we are very lucky to have him and we have to enjoy him while he's here.
"For me he is one of the top four or five players in the world for sure.
"I asked if the rules can be that you can vote for one of your own players and they gave me the green light so he got one of my votes."
Previous winners of the award have included Stanley Matthews, Gerd Müller, Kevin Keegan, Ronaldo and.. er.. Michael Owen.
The FIFA Ballon d'Or ceremony will be held in Zurich, Switzerland on Monday 13th January, 2013.