Brendan Rodgers says he wouldn't swap Luis Suarez for anyone, after Manchester City boss Manuel Pellegrini said he believed Sergio Augero to be better than the Liverpool forward.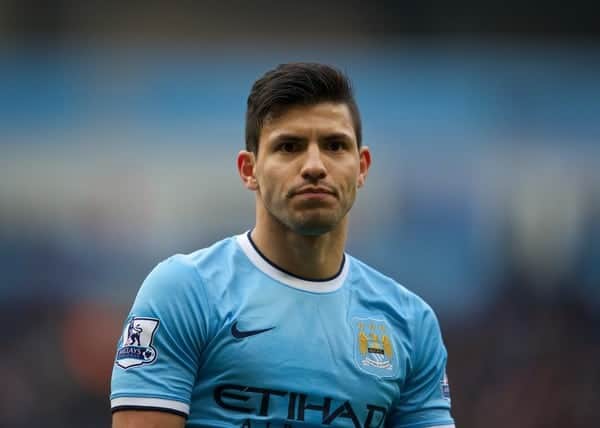 Speaking before his Man City side were held to a 1-1 draw at Southampton on Saturday, the Chilean manager was praising Argentine international, Aguero.
He was quoted by the BBC as saying, "Suarez is a very important striker, but I think Sergio participates more in the game."
Rodgers, too, was full of praise for 25-year-old Aguero, but remained assured that he had the better player in Suarez.
After watching Suarez help Liverpool to a 4-1 victory over West Ham at Anfield on Saturday, to leap frog Man City into second place, Rodgers told the club's offficial website, "I think Aguero is a wonderful player. I certainly think most teams in the world would want Luis Suarez as well.
"I was on the end of [Aguero's] first two goals in this country when I was manager of Swansea. He came on and scored two great goals that night. And he is a really top player.
"But I wouldn't swap Suarez for anybody. I get the chance to work with him every day and what he gives to training and what he gives to the team is just a relentless desire."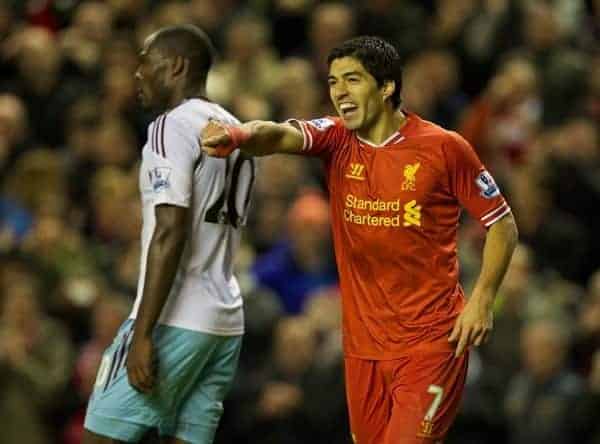 Suarez got on the scoresheet again yesterday, bringing this total goals for the season up to 14, two more than Aguero.
Rodgers added, "When you have that in a player, then you don't want to let it go. We've got a strong relationship and it's a joy for people to watch him, in particular myself as a coach.
"He's a very humble man. There's been a lot said and written about Luis, but beneath it all he's a real good guy, who is a true professional. If you're talking about technical ability and mentality, then he's up there with the world's best. He's a brilliant player.
"He probably could have had one or two more today as well. It was nice to see him get a header. He peeled off the shoulder and it was a great ball in by Glen Johnson and a good finish.
"I don't think you can put a price on him at this moment and I wouldn't want to. If you look at the consistency now in his game and the way he's playing, he's really, really enjoying playing at Liverpool and being here.
"At this moment in time, he's up there with the best players in the world."