The 29-year-old right-back has been a shadow of his former self in recent weeks, and Henry Jackson (@OnFootballTweet) takes a look at the worrying decline of the England international.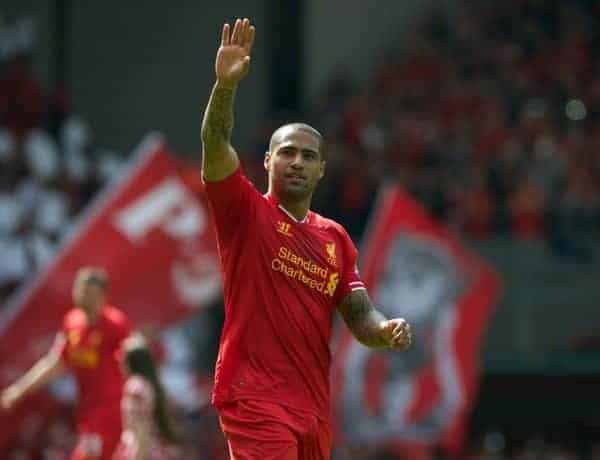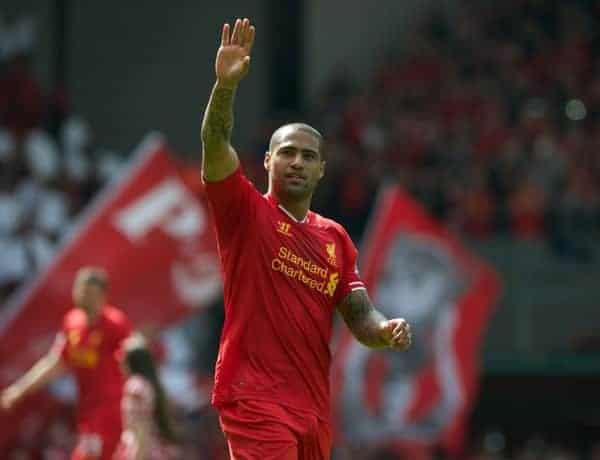 Over the last few years it is hard to find a better example of someone more woefully out of form than Glen Johnson currently is. Having been such a key player for a number of years, at present he is a total liability.
In the recent wins against Tottenham and Cardiff, and defeats to Manchester City and Chelsea, the 29-year-old has been comfortably the Reds' worst player. He's been poor ever since his return from injury in November.
While others around him have put in a number of superb displays, he has been woefully off the pace.
He looks disinterested, far from fully focused and sloppy both on and off the ball. He looks lackadaisical enough when he's on form, but when he's off his game he looks as if he's on another planet.
It is no coincidence that Johnson's terrible current slump has happened at the same time as contract talks at Anfield have stalled. It is understood that the club want the England international to take a pay cut in order to stay at the club, with his current £110,000 a week contract- a deal that makes him one of the highest paid full-backs in the world- expiring at the end of next season.
Fenway Sports Group (FSG) reportedly don't want Johnson to still be earning a colossal amount as he reaches 30 years of age and passes his peak.
Although this may be a tricky situation for Johnson, it is absolutely no excuse to be playing like he is at the moment. At 29, he is one of the senior players in the side now, and he should be leading by example to youngsters like Jon Flanagan, Philippe Coutinho and Raheem Sterling. He's showing a real lack of professionalism.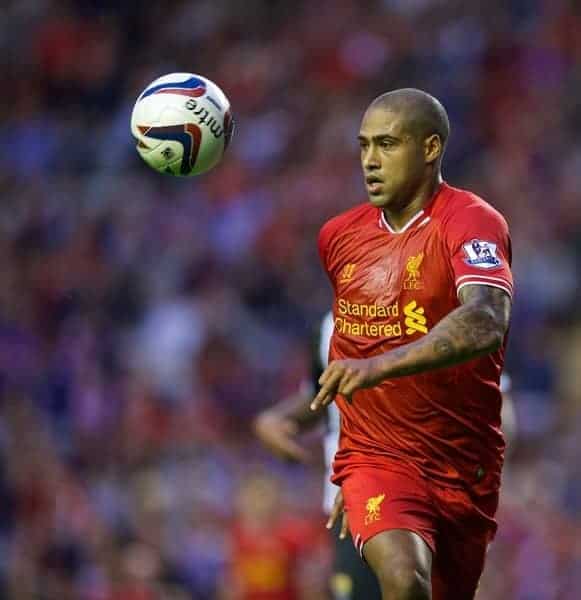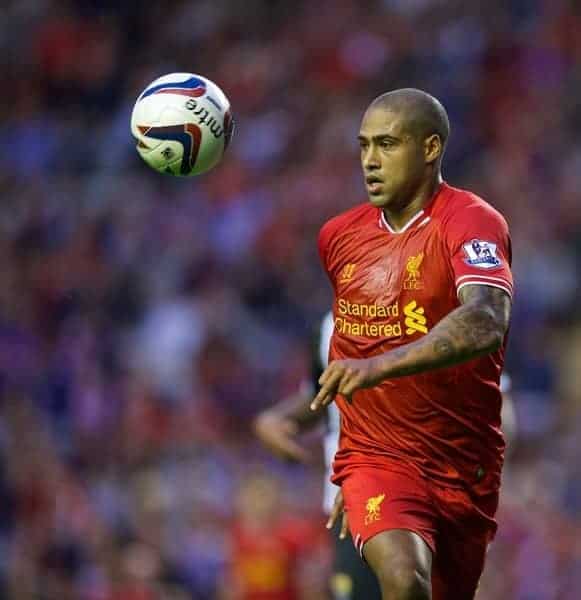 Since his move to Liverpool from Portsmouth in 2009, there can be no denying that Johnson has been a very good servant at the club. His attacking style, full of pace, power and trickery, has often added an extra dimension to the side, and even his much-criticised defensive work has been pretty decent on the whole.
Despite his obvious talent, if his current form continues Brendan Rodgers really will have to look at dropping, or even selling, him. The likes of Flanagan, Martin Kelly and Andre Wisdom are all young and promising, while Barcelona right-back Martin Montoya has been heavily linked with a move to Liverpool in the January transfer window.
In a season which has brought so many positives for Liverpool, from the form of Sterling and Jordan Henderson to some outstanding team performances against their rivals, Johnson is the only huge negative at the moment.
The real Glen Johnson needs to return, both for Liverpool's hopes of finishing in the top four and for his own future at the club.
What is your take on Johnson's current form? Are people overreacting? Or does he need to be sold?