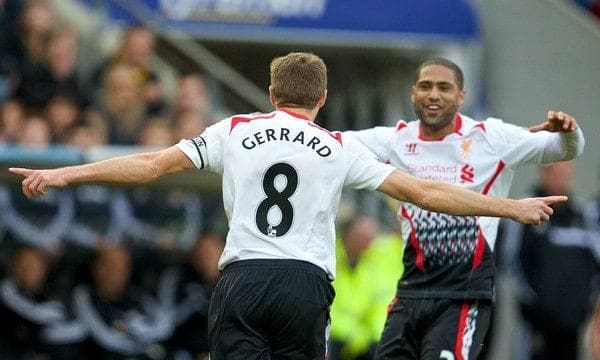 Well, I did predict a 3-1 score line at Hull didn't I? Bloody hell, what a load of rubbish. To concede 3 goals at Hull is something else. They hadn't scored more than one goal at home all season and this was the first time they have beaten Liverpool, ever. The performance and result is unacceptable and really, the manager and players should be ashamed of themselves. We're not in European competition so the coaching staff and players can train all week and prepare and focus for the upcoming league game. We had 8 days to prepare for this game so you would think everyone would be well up for it. Sadly that just wasn't the case. The players showed less enthusiasm than a dog being taken to the vet. We were poor all over the park and got what we deserved, an embarrassing defeat.
After the game Brendan Rodgers bemoaned the loss of Sturridge and a half fit Coutinho. He said we don't have the quality in the squad to cope with both players being unavailable and suggested in a couple of press interviews that he didn't get the quality he wanted in the transfer window.
"There were areas that needed improving," said Rodgers. "There is no doubt that we wanted to bring in other players who could have really helped us. But for whatever reason, they didn't come in.
"We all recognise we wanted to get in one or two more starters, which didn't materialise. A lot of work went into it. What is the case is we are not in a position to spend money for the sake of it. We are trying to build for the future with a sense of the present, to strengthen where we can. You can only do that if you can bring in players who will enhance the team, or you just stockpile players."
The manager has a point, we need quality to qualify for the Champions League, but we should have enough to beat newly promoted Hull. He really shouldn't be using any excuses for this defeat. It smacks of arse covering and diverting blame, although he did later give an interview where he said he is ultimately to blame being the manager.
Our form is worrying. After winning the first 3 games of the season we've since won 4 out of 10 games, and 2 out of the last 6. Most of our recent goals have been from set pieces. We are hanging in there in 4th place but the points per game ratio is dropping fast. A pattern is emerging, since we beat United in September we've only beaten teams in the bottom half of the table. Every top half side we've faced we've lost to or drawn against. Last season we had a poor record against other top half of the table sides as well. We are displaying characteristics of a soft side, flat track bullies against the shite, especially at Anfield but against quality or in an uncomfortable situation we fold. This reminds me of the mid 90s era under Roy Evans where we would play some lovely football and tear teams apart at times. The following results in 1995-96 come to mind; 3-0 vs Villa, 6-0 vs City and 5-0 vs Leeds. We got 71 points that season and finished 3rd. We won 14 home games but only 6 away games. I remember the 3-0 against Villa well. Fowler scored a great goal. After this match all reds were excited that we were mounting a title challenge but then the remaining 5 away games were LLDDD and then we lost the FA Cup final to United. Remember the cream suits?
In 95-96 we were considered a soft touch away from home, when the tough got going we rolled over. Put Barnes and Redknapp under pressure in midfield and they couldn't handle it. Sound familiar? Both couldn't tackle and were not the most mobile around the pitch. Back then we thought we needed more steel in midfield and so we signed Paul Ince. It didn't really work out. Maybe the idea was right but we signed the wrong player, after all Ince was 30 when we signed him. It just goes to show that if you keep making bad moves in the transfer market as a club you'll never progress, unless of course there is a bottomless pot of money.
A bottomless pot of money is not something we have unfortunately. So we really need to stop wasting money on players who have no impact on the side. We have a £17m centre back on the bench with the manager suggesting he doesn't have a clue who his best central defensive partnership is or should be. Allen (£15m) and Borini (£11m) look like flops right now and the likes of Alberto (£7m) and Aspas (£7m) haven't impressed. I don't know why we signed Ilori for £7m, he's not had a sniff.
Once again we're looking forward to another transfer window hoping this one will be the one where we bridge the gap. It would be great if we could get a Mascherano rather than a Paul Ince, but I won't be holding my breath. I think Brendan should concentrate on getting the best out of his current group of players and if we happen to sign quality in January treat it as a bonus. He talks about the need to be aggressive, but I've never seen us play aggressively under his management. We don't press and do not handle it well when we are pressed. It's like a return to the spice boy days. 95/96: Redknapp, McAteer, Babb, Mcmanaman, James, Collymore… 13/14: Allen, Henderson, Gerrard, Johnson, Coutinho, Lucas?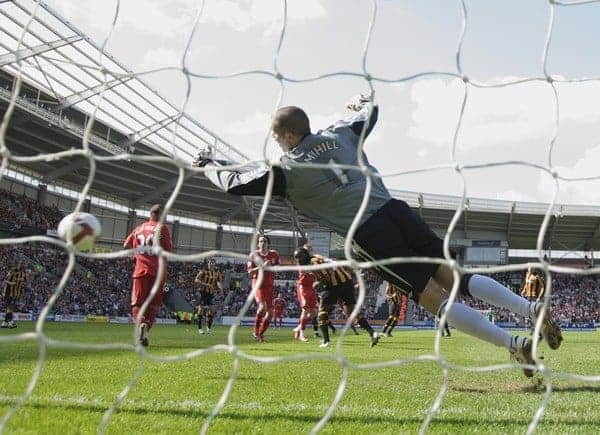 The Norwich and West Ham games are crucial. Nothing less than 6 points will do. Norwich conceded 3 against Chelsea, 4 against United, 4 against Arsenal and 7 against City. They have the worse away record in the league. A win should take us clear of Everton as they have United at Old Trafford. Brendan needs to decide who the best centre back pairing is and stick to it. I'd go with:
Mig
Johnson, Toure, Sakho, Flanagan
Lucas
Henderson, Gerrard, Coutinho, Moses
Suarez
I predict a 2-0 win for the reds.