Brendan Rodgers has revealed that Liverpool have been tracking several players, but he would rather use the club's youth than sign squad players this month.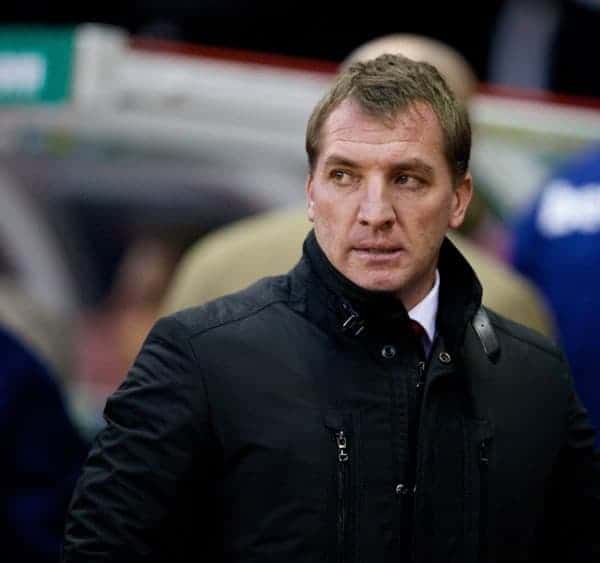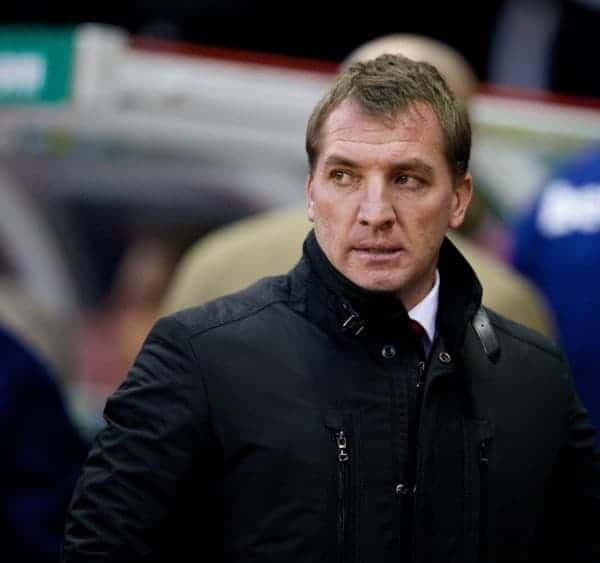 The Reds boss was speaking to radio station talkSPORT on Friday morning when he was questioned about losing out to Chelsea in the race to sign Egyptian international winger, Mohamed Salah.
He praised Chelsea's squad, and could understand why they are selling Juan Mata to Manchester United, but said he would not be forced into buying players who weren't upgrades to his current first team during the current transfer window.
Rodgers told Alan Brazil and former Cardiff City boss Malky Mackay on the station's breakfast show, "To be fair, the club's been working hard on a number of targets. Mohamed Salah's a good player, we were tracking him for a while.
"Salah to Chelsea isn't completed yet though, but if the deal can't be done, it can't be done.
"We need players who can come in now and help us. Salah's a talent, but we need to have several targets lined up.
"January is a difficult market. Philippe Coutinho and Daniel Sturridge last January were brilliant for us. We've improved, so it's hard to improve team.
"I'd rather use young players at the club and wait than bring in squad players for the sake of it.
"It's clear Mata wasn't in Chelsea's plan, so if they can get a good deal for him, they'll do that. Chelsea are incredibly strong."
Rodgers also spoke about this weekend's trip to Bournemouth in the FA Cup 4th Round, echoing comments made during his press conference on Thursday about how it will be a difficult game for his side.
He also spoke about his excitement of Tuesday's Merseyside derby at Anfield, adding, "We hope that, along with the supporters who make a huge difference, that we can pull through and get another win against Everton."
Bournemouth vs Liverpool gets underway at 12.45pm on Saturday, 25th January and is live on ITV 1. talkSPORT are carrying the radio commentary.