Brendan Rodgers addressed a room of journalists at Melwood on Thursday afternoon to preview Saturday's Premier League clash between Southampton and Liverpool at St Mary's.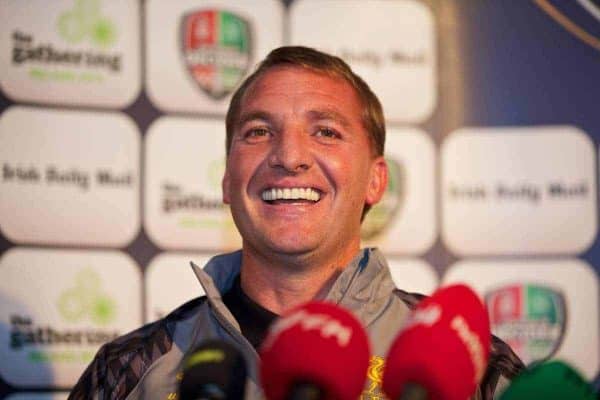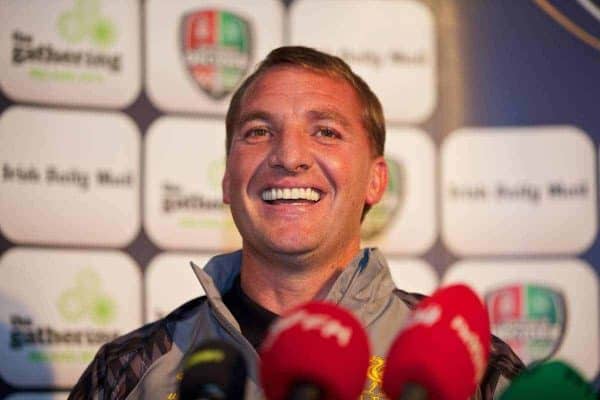 Depending on other results this weekend, the Reds could leapfrog Manchester City and Arsenal into second place in the Premier League table. They start the weekend just four points off league leaders Chelsea.
For fans traveling down to the game on Saturday: If you need an affordable hotel room near St Mary's stadium, please check cheaprooms.co.uk.
On injuries
"Mamadou Sakho has trained this week, but it'll probably be too early for him this weekend. Lucas has also returned to training. Jose Enrique still out.
On conceding goals and collective responsibility
"We can be successful despite conceding the goals we do because it's a collective effort. The attack is the defence too, we're a team.
"Ultimately right now, it's about winning. We've put in outstanding performances.
"We're building a platform for the team to go forward and press, and ultimately we won the game [vs Swansea]. So it's a collective thing.
"Supporters probably went away last weekend a bit frustrated that we only won by one goal – which shows the progress we've made.
"If we concede goals, it's not one individual, or the defence, it's the team. As we grow as a team, we will improve in other aspects.
"In a collective effort, we work hard and train every day. There's always areas for us to improve, but we're showing resilient character.
"We've created a culture for players to improve in and get constant appraisal. The spirit is now one of the key facets of this team.
"We have camaraderie and team spirit that has evolved over time and through hard work. Everyone has bought into an ideology."
"Mauricio Pochettino and his predecessors have all done really well. Adkins and Pardew before him. The core of their team is still there.
"Pochettino has evolved a very good team, and we know it'll be a difficult game for us.
"Southampton have some great young players. Jay Rodriguez has got even better since leaving Burnley. It's great to see.
"When we lost to Southampton at home earlier this season, we had to play a makeshift team. It'll be difficult again this Saturday.
"We've got great belief and confidence at the moment. We know what we're looking to achieve. We'll keep focus to try and get results."
On criticism of Daniel Agger
"The spotlight on Daniel Agger has been unfair this week. We made the change and we won the game. No different because he's a defender.
"Agger has been outstanding in training this week. He will play on Saturday – there's no question about that.
"We have a way that we want to win. We won't play perfectly, but we're in a great position with 11 games to go."
On Enrique's injury problems
"Enrique's issues are ongoing. He's rehabilitating well here now after America. There's no timeline, just trust in the medical team."
"We want as many supporters in the stadium for the Hillsborough memorial match with great players and managers of the past.
"It will be a wonderful day and a wonderful occasion for the club, players, mangers and supporters."