Oliver Smith argues that Liverpool's inability to make a signing in the January transfer window is not catastrophic in the grand scheme of things, as some are making out.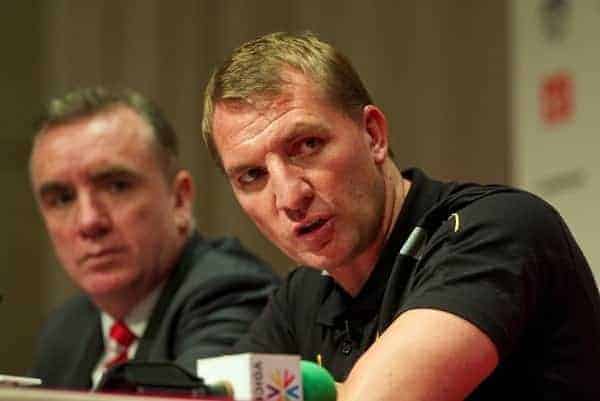 One thing that is conspicuous in its absence on transfer deadline day is a sense of perspective.
After all, the mass hysteria whipped up by the media as the clock counts down to midnight- or 11pm, as the case may rather less romantically be- hardly encourages rational thinking and a concentration on the bigger picture, while the wild rumours and titillating transfer gossip circulating on social media often take supporters on an emotional rollercoaster ride throughout what are some of the most nerve racking and tense hours of a football fan's life, despite a ball not being kicked once.
It's often only on 1st February when sober reflection and genuine analysis can take place.
Unfortunately, for Liverpool fans transfer deadline day, like the transfer window as a whole, proved immensely frustrating, as they were left guessing about the future of Ukrainian transfer target Yevhen Konoplyanka until the very last minute.
Upon learning that the 24-year old wouldn't be leaving Dnipro at approximately 11.30pm on Friday night, many Kopites were very angry as it began to dawn on them that Liverpool hadn't signed a single player in the January transfer window, despite a widespread consensus that, with an ever-growing injury list and fierce competition for a place in the top four, reinforcements were needed if the Reds were to make the most of the excellent opportunity they have to achieve Champions League qualification.
The failure to sign Konoplyanka just rubbed salt in Kopites' already considerable wounds, after also missing out on our original primary transfer target Mohamed Salah to Chelsea earlier on in January.
In the resulting inquest, accusing fingers were pointed primarily at FSG and Liverpool's Managing Director Ian Ayre; the former for being overly prudent and failing to provide sufficient backing for boss Brendan Rodgers and the latter for his incompetence in negotiating transfer deals.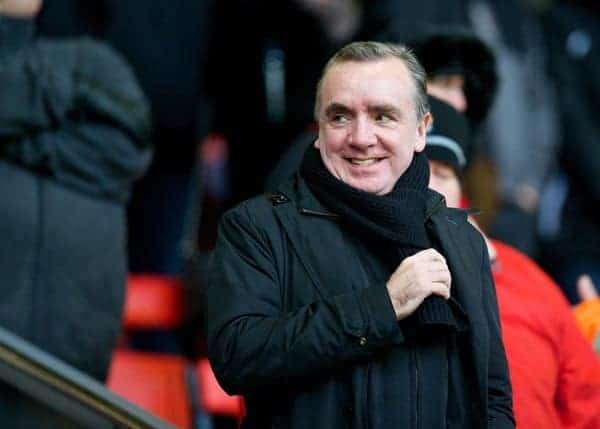 Although I agree that Ayre's inability to complete a transfer- or even negotiate one without our rivals and the media instantly finding out – is a serious cause for concern and FSG's penny-pinching may come back to bite them if Liverpool miss out on the Champions League and all its accompanying riches, there are more significant questions that need to be answered but haven't even been asked.
Namely, why on earth was our transfer priority another attacking player?
It just doesn't make sense to devote all of our energy to acquiring another skilful and creative attacker when, firstly, we have the second most prolific attack in the League and, additionally, our worryingly weak defence is clearly the area most in need of strengthening.
Rather than rushing to complete the signing of Salah or Konoplyanka, Rodgers and co. should have been doing everything possible to bring in another defensive midfielder and possibly a right and left back as well.
At the end of the day, however, I think many Reds have responded to Liverpool's failure to bring in a new signing with undue pessimism. Am I disappointed we didn't sign anybody? Yes. Do I think questions need to be asked of those conducting Liverpool's transfer activity? Certainly. Do I believe our season is over? Not by a long shot.
Firstly, the impact Salah and Konoplyanka would have had at the club needs to be questioned. Sure, the former may become the "Egyptian Messi" at Stamford Bridge and, similarly, the latter might well be the "Ukrainian Messi" who takes Dnipro to the top of the Ukrainian Premier League.
However, the fact that they were relatively unknown to everyone except those who closely follow Swiss and Ukrainian football on 31st December 2013 should make us hesitant to assign them ludicrous nicknames comparing them to one of the best players to ever grace the planet. Trust me, if they were really as good as Messi Liverpool would have faced far more competition in the pursuit of their signatures.

The reality is most players take time to settle into Premier League football and life in England, so their impact in the second half of this season would have, in all likelihood, been limited. I, for one, believe Salah will spend more time warming the bench at Stamford Bridge then firing in the goals that propel Jose Mourinho's men to the title.
Secondly, our rivals for a top four finish haven't significantly improved their squads this January either.
After going on a spending binge in the summer with the money raised from the record-breaking sale of Gareth Bale to Real Madrid, Spurs decided against adding to their squad this January, while Roberto Martinez spent a mere £2.75 million in bringing in three new faces at Goodison Park.
Manchester United signing Juan Mata from Chelsea admittedly could be a game-changer in the chase for Champions League qualification, but their squad still has significant weaknesses that Moyes is unable to sweep under the carpet by simply splashing a lot of cash on a Mourinho reject.
When all is said and done, Liverpool are still in pole position to finish in the top four and their squad is certainly good enough to qualify for next season's Champions League. Yes, the Reds have missed the opportunity to reinforce their squad, but it's by no means the end of their season, and certainly not the end of the world!
Keep calm and support Liverpool FC.