Oliver Smith attempts to pinpoint the reasons for Liverpool's poor defending this season, and explains how the leaking of goals could be the difference between a title challenge, or not.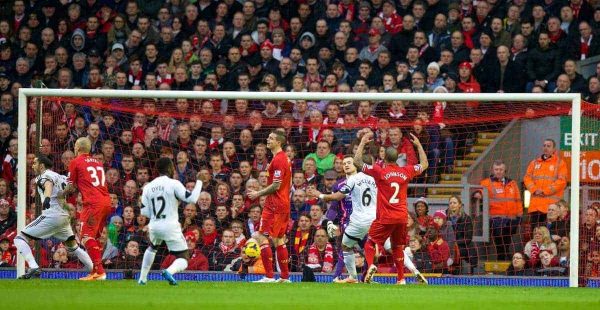 The first three League games  of the season, in which Liverpool kept three consecutive clean sheets, are but a distant memory to most Kopites, who have become accustomed to consistently poor performances from the Reds' back four throughout the rest of the campaign.
At the same time, however, Liverpool's attack has been in red hot form and, with 70 goals, is the most prolific in the Premier League. Remarkably, only four teams have scored more goals than Sturridge and Suarez, who have bagged 42 League goals between them. Of those four teams, Manchester United have managed to score only one more than the seemingly unstoppable SAS.
This discrepancy between the form of Liverpool's defenders and attackers was nowhere more evident than at Anfield on Sunday lunchtime when Swansea paid the Merseysiders a visit. Shoddy defending, particularly from Martin Skrtel, meant that the Reds squandered the lead twice, needing to score four times in the end simply to secure a one-goal victory.
But what's the cause of Liverpool's defensive woes, and how can they be remedied?
Individual errors
On numerous occasions this season individual errors from members of Liverpool's defence have cost the team goals and points.
Kolo Toure has been the main culprit in recent weeks, as his inexplicable pass across the face of goal allowed Anichebe to equalise for West Brom at the Hawthorns and then, only ten days later, he frustratingly, but admittedly humorously, sliced the ball into his own net to give Fulham the lead at Craven Cottage.
Despite having a fairly good season overall; Skrtel has also made several mistakes. Although he has scored four League goals, his highest tally in a season, his net contribution to the team in terms of goals is halved by own goals against Hull City and West Ham. In addition, he seems to have developed the irritating habit of grabbing hold of shirts and unnecessarily grappling with opponents, which gave referee Michael Jones an excuse to award Bony a soft spot kick on Sunday.
Unfortunately there's little that can be done about individual mistakes, since football is not exempt from the human error unavoidable in all aspects of life. A more disciplined approach may cut out some of the most costly errors, though.
Moreover, when all of the Reds' defenders have recovered from injury there will be more completion for places, which should hopefully reduce the number of errors because those who make mistakes will be relegated to the substitutes' bench. The desire to avoid being benched should increase concentration levels and thus lower the amount of individual errors.
Inconsistent team selection
The defence is perhaps the one area of the team most in need of consistent team selection. This is because organisation and communication are absolutely vital in order to perform effectively. Therefore, defenders need match time to get to know each other's game and develop partnerships, particularly in the centre of defence.
For various reasons, however, Brendan Rodgers hasn't been able to pick a settled back four so far this season.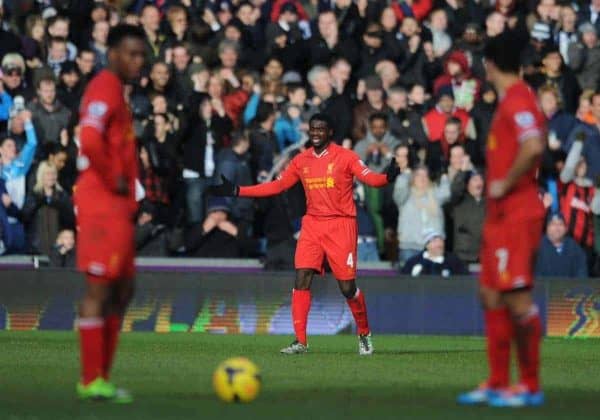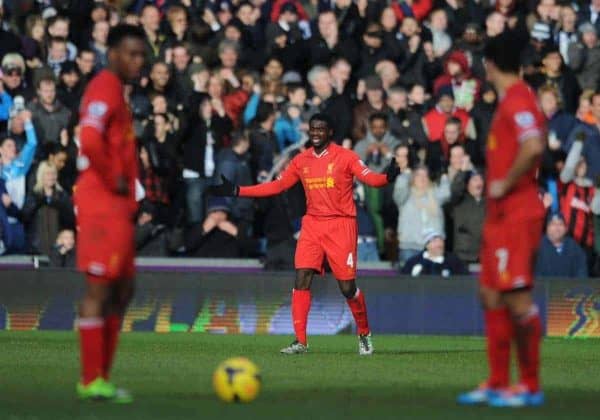 Firstly, and most importantly, injuries to important players have disrupted Rodgers' defensive plans. Agger, Toure, Sakho, Johnson, Enrique and Cissokho have all spent significant spells on the side-lines, often returning to the team temporarily but then frustratingly picking up another injury.
Even ignoring the significant effect of injuries, the amount of defenders signed last summer meant it was always going to take time for them to gel and form a cohesive unit. Four defenders and a new goalkeeper were brought in, making a transitional spell almost inevitable.
Unfortunately, thanks to repeated injuries, the Reds' defence is still enduring that transition and Rodgers probably remains unsure what his first choice back four is.
Like human error, injuries are inevitable in any contact sport, although every effort should be made by the club's fitness team to increase recovery speeds as much as possible. Once the number of injuries has been reduced, Rodgers can get to work deciphering his first choice back four and training them to work as an effective unit.
Playing style
As enjoyable and entertaining as it is, Brendan Rodgers' preferred playing style, by virtue of emphasising attack minded, forward thinking football so strongly, almost inescapably comes with the cost of greater defensive vulnerability.
Liverpool never conceded as many as 35 goals by this stage of the season under the more conservative approach of former boss Rafael Benitez, who managed the club from 2004 to 2010.
I'm not suggesting that Rodgers should change the team's style of play. After all, it's immensely exciting and is achieving results. It must be recognised and accepted, however, that it comes with the potential cost of conceding more goals than the Reds otherwise would.
Conclusion
Individual errors, injuries and hence inconsistent team selection have been the main factors contributing to Liverpool's defensive problems, although increased vulnerability at the back may be unavoidable due to Rodgers' expansive brand of attacking football.
Liverpool should be able to rely on their attack to fire them into the top four; however defensive displays must improve if the Reds are to mount a serious title challenge.
Big upcoming games against Tottenham, Man City and Chelsea at Anfield give Liverpool a great opportunity to stake a claim for top spot, although they must plug the leaks in their defence if they are to have any chance of winning those vital matches.
YNWA