We hear from Gary McLaughlin at Sunderland fan site We Are Wearside about the growth of Liverpool's on-loan Italian forward Fabio Borini this season into a much treasured player at the Stadium of Light.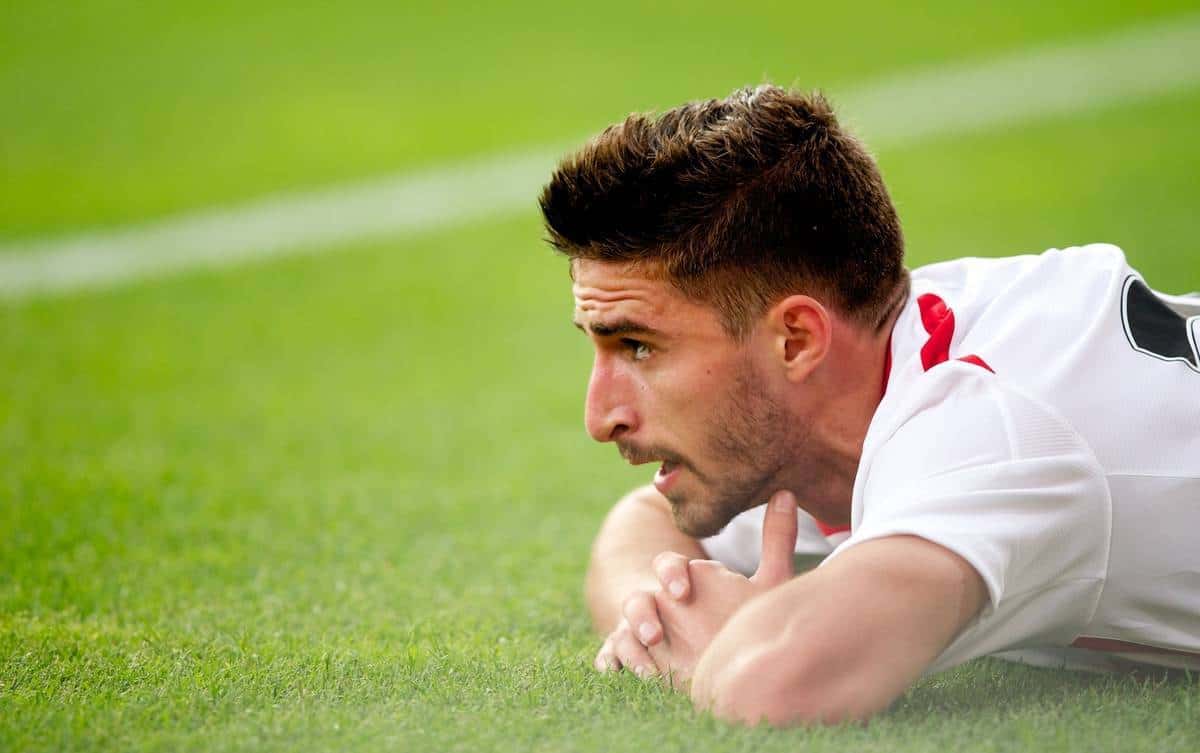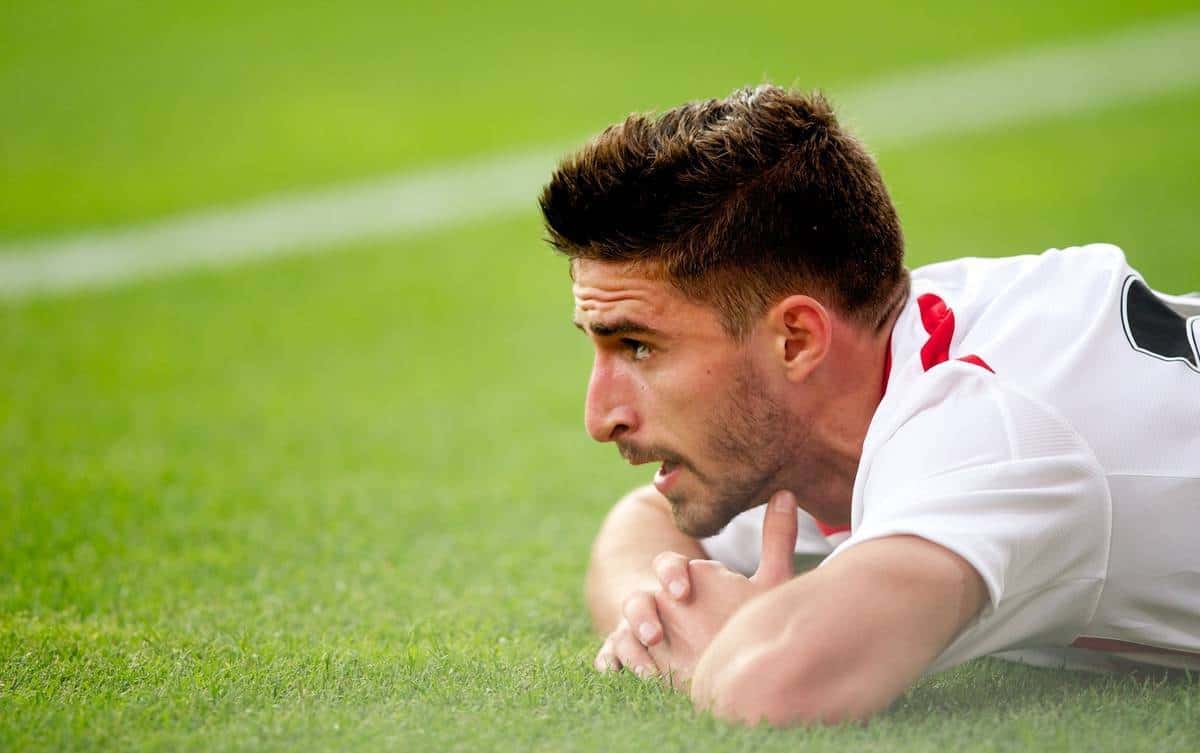 There wasn't a great deal of excitement on Wearside when Fabio Borini was announced as a deadline day loan signing. In fact, you'd have been pushed to find anyone inspired by the move. Ask the question now though and there is not a chance you'd find a Sunderland supporter who doesn't hold him with the highest regard.
I think our initial scepticism was well-founded to start off with, I mean he hadn't done a great deal in his career up to that point other than cost a lot of money or get injured. I feel compelled to mention his move was also coupled with Andrea Dossena's arrival; he is an absolute joke of a footballer.
Unless of course you're a massive fan of the 'Where's Wally' franchise, because in that case 'Where's Dossena' is equally as entertaining and difficult.
Anyway, Borini didn't start brilliantly with us, then again at that point Paolo Di Canio was here so the line certainly is drawn under that. Then he scored that goal – and what a goal it was!
We had one, pathetic point on the board. Our club was a laughing stock after signing a hundred players during the transfer window, who then revolted against Di Canio not to mention that this was a worse start to a season than our record breaking 15 points campaign of 2005-06.
I've felt so many lows being a Sunderland fan but, like most of us, I was struggling to remember a lower point. Gus Poyet was still trying to make something of the mess he had inherited as we went into the Wear-Tyne derby watching between our fingers.
Poised so tentatively at 1-1, in the 84th minute, Borini smashed home a wonderful winner – there has only been one goal I've celebrated more but I'll come to that a little later.
There are a lot of things I love about Borini, his temperament and professionalism is pristine. During our crucial away game at Cardiff City (he had already established himself as a key first team player by this point) he fought his way through the first half despite being unwell to the extent he was rushed to hospital during the interval.
He conducts interviews with the utmost respect for a club he could very easily have cared little for, given that he is only here for such a short length of time.
Ever willing and running, you'd be pushed to find many forwards who cover as much grass as this lad – but he is far more than that. Like any proper football fan, we appreciate quality footballers massively in the Northeast and Borini has quality in abundance.
Technique, composure, intelligence – he has got everything you would have on your checklist for a top player. He is too good for Sunderland and he won't be coming back here.
If he doesn't get the opportunity at Liverpool, some other big club will come in for him and he'll become a regular for the Italian national team too, I've got no doubt about it.
We have been quite lucky with a lot of loan players at Sunderland. Danny Rose was huge for us last season, Nicklas Bendtner was important, Danny Welbeck was part of arguably our best team since Peter Reid and Jonny Evans was a brilliant player for us.
The one thing that will no doubt immortalise Borini above any of those is his knack of scoring crucial goals at crucial moments. He hasn't scored loads, only three in league and six altogether – but all massive goals.
The winner against Newcastle at home, the first in our 3-0 away win against them too (he would have been immortalised just for those to be honest), the goal to start the comeback against Southampton at home for 2-2 then there were his cup goals.
He has scored three in the League cup for us this season, the 88th minute equaliser in the quarter final against Chelsea, the winner against Manchester United at home and one more goal which I will be telling my kids and grandkids about for the rest of my life.
The fact that we even got to Wembley was a feat completely out-of-sync with our recent history, relegated with 15 points and 19 points both within the last decade, enduring manager after manager with dull ideas and poor transfer policies. Howard Wilkinson man – what did we do to deserve that?!
Anyway, the feat was made even more remarkable when you consider where we were when Di Canio left.
Ironically, Di Canio was in charge for our first round win over MK Dons, a match where we were 2-0 down before scoring four goals in thirteen minutes (Jozy Altidore even got one!).
Then 88th and 118th minute goals against Chelsea followed by a 119th minute goal against United leading to a penalty shootout victory (the worst shoot out you're ever likely to see).
So, there we were, going to Wembley, the proudest moment of my life supporting Sunderland, so heavily fuelled by emotion there is only one thing that I can remember with any vividness.
Borini scored the opening goal after schooling Vincent Kompany and, my word, the scenes were indescribable. The noise still rings in my ear even now, the sheer euphoria was almost unbearable to the extent self-combustion seemed a real possibility.
We lost that game 3-1, but the heartbreak really only lasted a matter of hours. I am so proud of that day and I honestly think that the fondness with which I hold that memory will be forever immortalised purely because of Borini's goal. If that was 3-0, or 2-0 or even 1-0 City – it would probably be so much different.
So yeah, I absolutely love this bloke. He deserves nothing but success and I know for a fact he will find it somewhere. It won't be here, not just because we're not likely to win anything anytime soon but we all know he won't be here next season – despite our best hopes.
Cheers for letting him stay, he's a legend.