Liverpool fans turned out in their hundreds to line Anfield Road for the arrival of the team coach 90 minutes before kick-off against Sunderland on Wednesday night.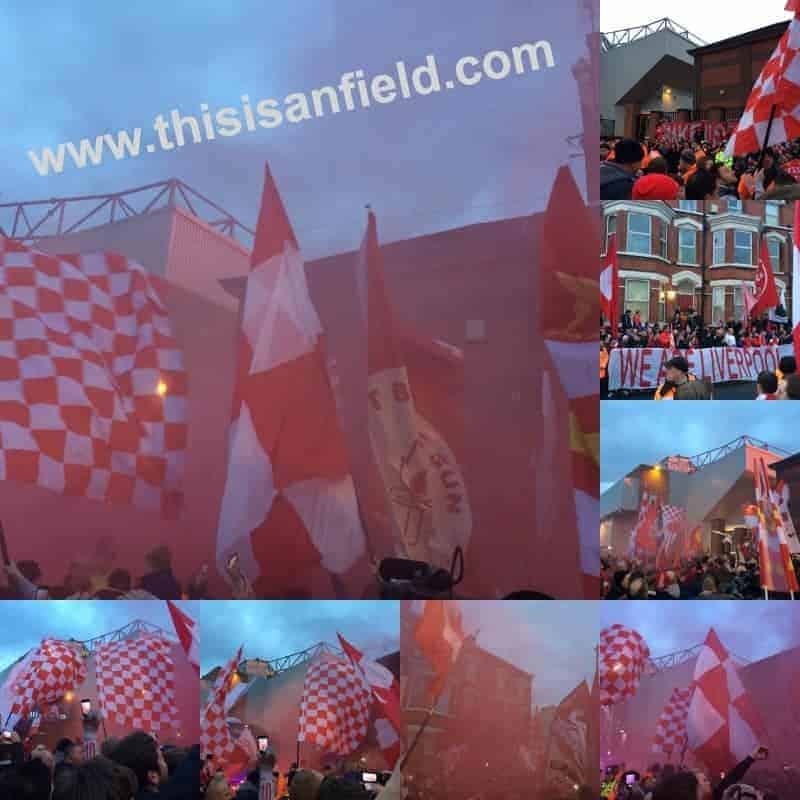 After three consecutive away games, Brendan Rodgers' side hadn't played a home game for a month so the fans group 'Spion Kop 1906' organised for the pre-match show of support – The Reds now firmly in a title challenge.
Hundreds of fans stretched along Anfield Road up to the Shankly Gates, with the flags out in full force fans sang "We're gonna win the league".
After the match, Rodgers praised the fans, saying: "Our game started on the coach on the way in here. It filled me with great pride being the manager of the club."
"They've [the fans] been a big part of our success this season. I think they take great pride in watching their team now and that's great. Hopefully, together, we can continue and finish the season strong."