Back in November I penned a blog titled 'The Real Deal or Yet Another False Dawn'. 4 and a half months later I am happy to declare that Liverpool are the real f**king deal.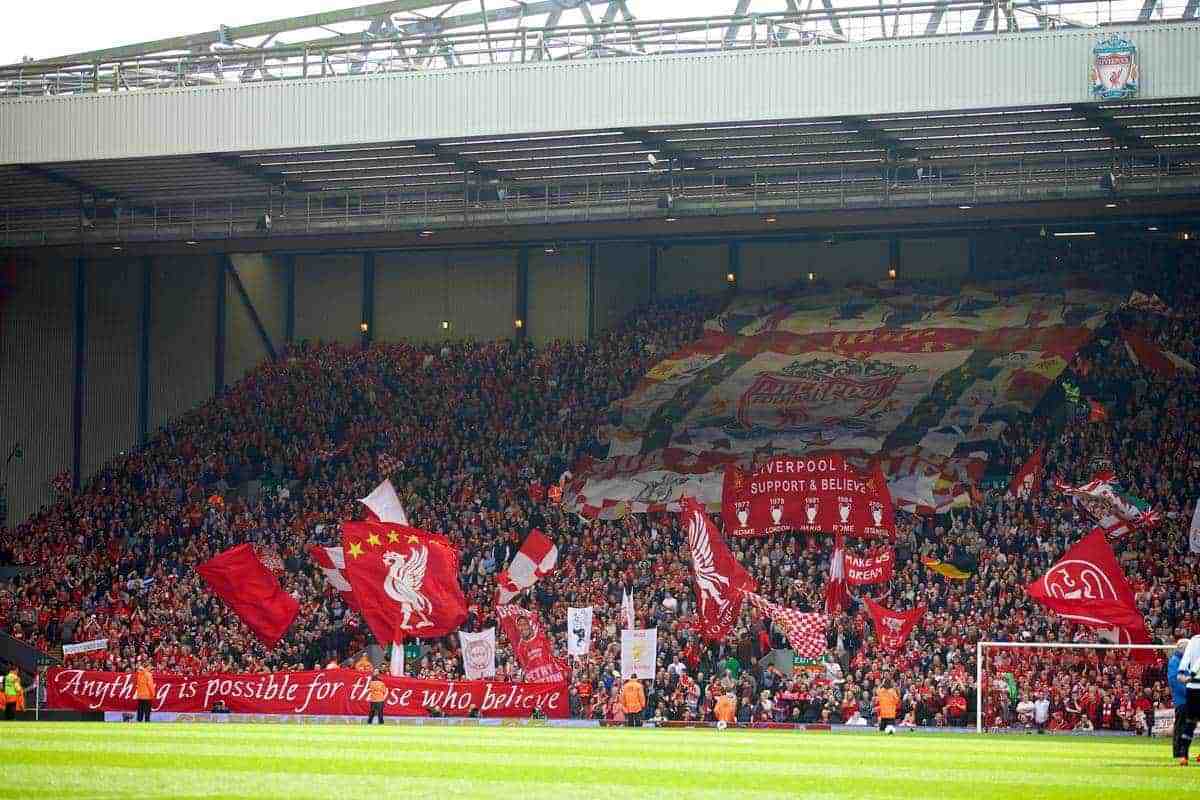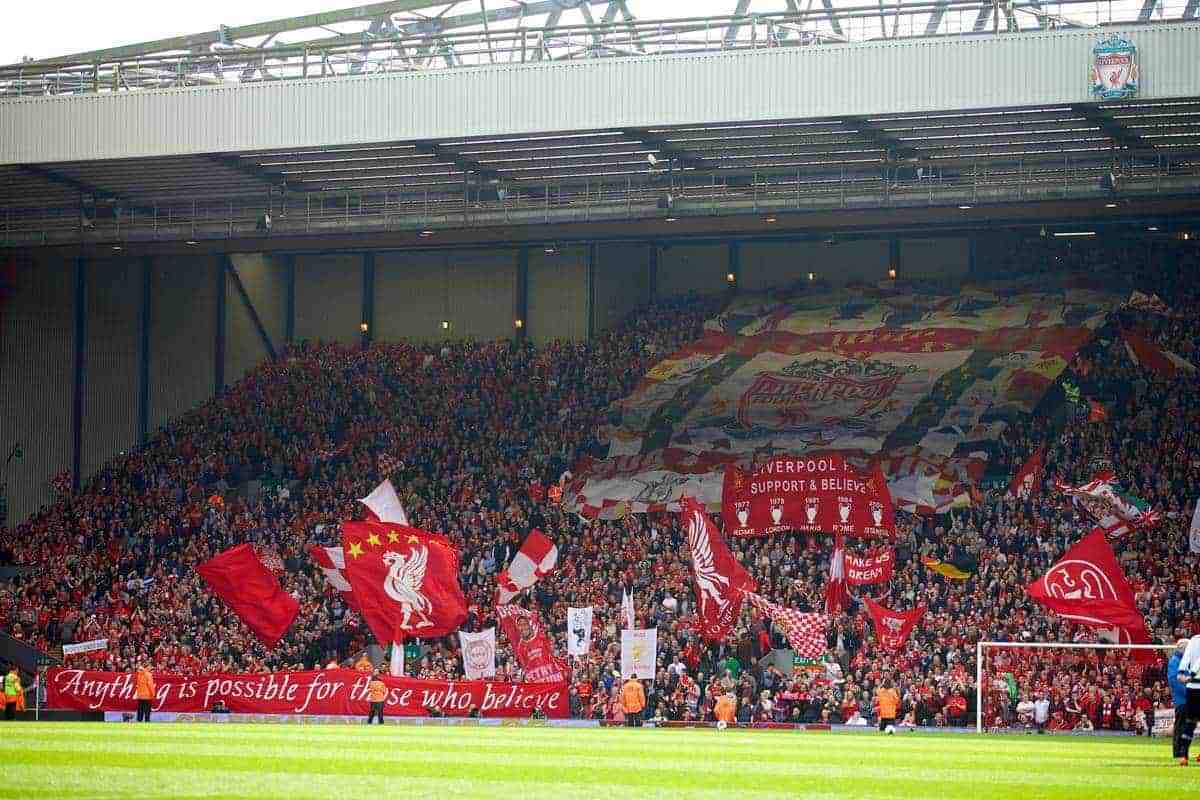 Since I wrote that blog, our record has been; 15 wins. 3 draws. 3 losses. Scoring 67 goals with a goal difference of +40. That is title winning form and it's no wonder we find ourselves top of the Barclays Premier League with just 6 matches to play.
In that blog I wrote that although we had done well, the performances wasn't reflecting the manager's philosophy. Our first 3 games we sat deep in the 2nd half and held on for wins by the skin of our teeth. We played 4 centre backs against Southampton at Anfield and then played 3 at the back in a few games after that.
The biggest thing missing from the Brendan Rodgers philosophy in my opinion was the pressing. We just didn't press and often got caught out in transition. We appeared to be an easy team to play against as teams didn't have to do a great deal to score a goal against us.
The first time we pressed the ball effectively we flogged Spurs 5-0 with Gerrard out injured. We then beat Cardiff with, in my opinion, our best performance of the season up to that point. We lost back to back against City and Chelsea but played well and then beat Hull on New Years' day. This got some people thinking we might be better off with the skipper sitting on the bench as we were finally combining pressing with our passing philosophy and we were getting consistent performances and good results.
Gerrard returned to fitness and the manager played him in a holding midfield role against Stoke with Lucas ahead of him. Although we won the game we conceded 3 goals and looked a shambles defensively. Gerrard played holding midfield again against Aston Villa and we drew 2-2 at Anfield. Most of us thought the manager had lost the plot trying to convert Gerrard into the new Fernando Redondo! Experimenting at a time when league points are vital.
I remember we played player against Bournemouth in the FA Cup and scraped through unconvincingly. After the game Lee Dixon and Roy Keane, who were the ITV pundits, were quite dismissive of our credentials as a top side. They said if we had played against a better side in that manner we'd have been beaten and it's all well and good scoring goals but if we can't defend better we can forget qualifying for the Champions League. The better teams would find us out starting with Everton at Anfield a few days later.
I don't know if Brendan showed the players a video recording of Dixon and Keane's post match analysis but since then our performances have gone up a gear. We annihilated Everton and haven't really looked back since. The pressing has been immense. Gerrard has grown in the Redondo role – mainly I think due to the running and pressing the likes of Henderson, Allen and Coutinho does ahead of him. The captain is rarely isolated against attackers now.
The pressing is absolutely vital in my eyes. Ever since we've taken it to the next level both our defending and our away form has improved. We still have some horror shows at the back for sure but at least to my eye we seem to be defending better more often. 4 clean sheets in the last 10 games. Conceded 1 goal on 3 occasions. Let in 2 goals on 1 occasion and 3 goals twice. So in 7 out of 10 games the defending has been decent. With the exception of Kolo's fuck up at the Hawthorns. We've conceded 1.1 goals per game over this period.
We began the season with 3 clean sheets. But from game 4 to game 22 we had a total of just 3 clean sheets, conceding 1.5 goals per game.
Just to put that in context. If we were to concede 1.1 goals per game throughout a 38 game season that would be a total of 42 goals conceded. Last season that would have been the 5th best defense in the Premier League. Better than the champions.
If we were to concede 1.5 goals per game that would total 57 goals conceded over a 38 game season which would have been 12th best last season.
Man United proved you can win the league with an average defense. They had the 5th best, conceding 43 goals last season and walked the league. No team has finished in the top 4 never mind won the Premier League with the 12th best defense though.
If the pressing is so vital then, why were we not doing it from game 1 this season? My thoughts on this? It may sound harsh but I think Lucas' injury was key. With Lucas and Gerrard in midfield we have 2 players with restricted mobility. They don't have the explosive running ability to close down opposing players in the way Allen, Henderson and Coutinho does. For us to be an effective pressing team I think only one of Lucas and Gerrard can play. At White Hart Lane Lucas sat and Hendo and Allen did the pressing. Since Lucas' injury Gerrard has sat with everyone ahead of him pressing. The decision to go with this option has been a masterstroke by Brendan Rodgers, not only has it improved the defense, the attack has improved as well.
The last 10 games we've scored 35 goals. 3.5 per game. The previous 22 games we scored 53 goals. 2.4 per game.
So to everyone who thought Brendan had lost his mind putting Gerrard in a deep midfield role, the manager can show us all the middle finger with one hand and doing the wanker gesture with the other hand, while mouthing "Have some of that. I'm the one with the 20 years coaching experience and 400 page dossier. You stick to writing bollocks on the internet. I'll do the coaching. Ok?"
We've scored 88 goals in 32 games which is the best goals to game ratio in the English top flight since the 1930s. That is remarkable. Think of all the great English club sides down the years, this team, is outscoring them.
In November I predicted we'd get 74 points and finish 4th but after watching my team dish out hammerings in the most nonchalant manner against all of the teams that were considered to be our rivals, I've had to reassess. Now I'm thinking at least 85 points and the league title.
In that blog that I wrote in November I asked the question whether or not Brendan would get us to punch above our weight. Well I think that's been answered emphatically.
6 games to go. Brendan and the lads will be taking it one game at a time and that's absolutely right. I hope they isolate themselves from title talk as much as is humanely possible. Just approach each game like they would a game in February. Play with freedom and without pressure. Let the fans dream, look ahead, imagine the trophy with red ribbons on it and then shit ourselves during every game any time the opposition get within 40 yards of our goal.
I think we'll beat West Ham. They are not a very good side. I watched them lose 3-0 to United the other week. If any of our lads watched it they will have been licking their chops. The Hammers will launch it to Carroll and he'll leap in the air looking for nod or even chest downs to on coming midfield players. Such inspiring tactics saw their own fans booed them off the pitch after they beat Hull 2-1 recently. I'd pick Sakho but whether he or Agger plays we'll need to keep an eye on the midfield runners because Carroll will win a good amount of headers. I'd bring in Joe Allen and put Coutinho on the bench. Sterling at the apex of the diamond but this can be switched to a 4-3-3 during the game if necessary.
If we press well, pass the ball as we have been doing and we mop up the 2nd balls effectively we'll win this at a canter. 3 or 4-1.