Can a team improve by selling its best player? Joseph Cousins says yes in his latest Kopblog update.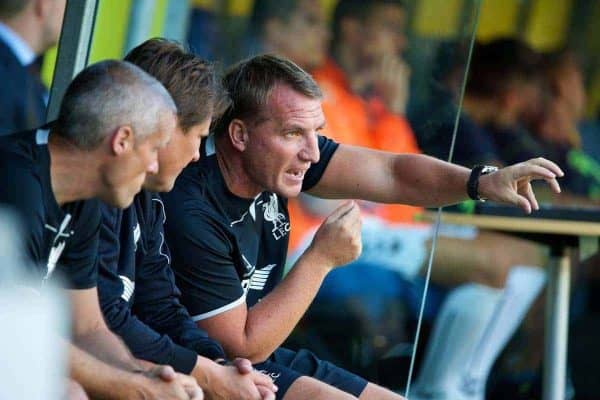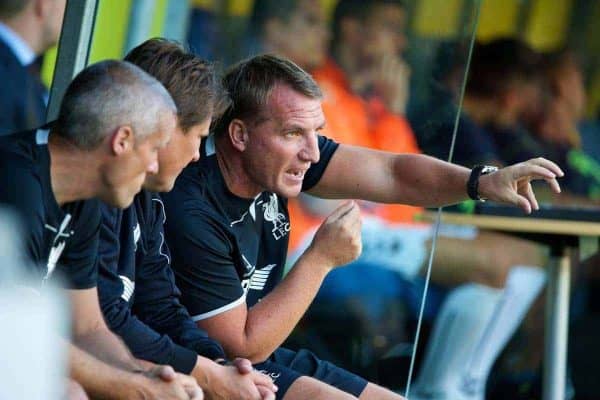 There are several cases throughout history where a team has lost it's best player and gotten better as a result. Of course there are also several occasions where a team loses its best player and suffers a bit of a nose dive.
Liverpool fans old enough to remember the late 80s like to recite the summer where the club reinvested the funds it received for Ian Rush and signed Aldridge, Beardsley, Barnes and Houghton. Some fans use this to back up their argument when suggesting a positive outcome after our best player has been flogged. It's a solid argument.
Selling your best player for a massive fee enables the club to rebuild the team. Make it better than it was. We sold Ian Rush to Juventus for what was then a British record £3.2m. Rush had scored 30 league goals (40 goals in all competitions) the previous season. His Liverpool record at the time was 207 goals in 331 games and he was only 25 years old. Incredible. Rush scored 42% of our league goals in 86-87 and we'd finished miles behind Everton who won the league in style. Surely we were doomed, right? Well we all know how it turned out. We won the league at a canter the following season scoring 15 more goals in 2 less games.
In 86-87 our top scorers in the league were:
Rush 30
Molby 7
Dalglish 6
Walsh 6
In 87-88 our top scorers in the league were:
Aldridge 26
Barnes 15
Beardsley 15
McMahon 9
So this proves that you can sell your best player and improve as a whole. We've done it before. The key of course is in the planning and recruiting.
We actually signed Aldridge in January 1987, 6 months before Rush went to Juventus. The plan to replace Rush's goals was seemingly well under way before he left. Aldridge was a bit of a gamble. He had scored a lot of goals for Oxford United in the second and first division. 94 in 134 games overall. 38 goals in 64 first division games. He'd proven he could score goals against the best teams in the country the only question was whether or not he could do it for a big club.
Barnes and Beardsley were high profile signings at the top end of the market. Barnes was one of the most gifted (if not the most gifted) players in the country, scoring and creating a lot of top flight goals for a decent Watford side. He had over 30 caps for England and was a first choice starter.
Beardsley was first choice England striker partnering Gary Lineker. We signed him for £1.9m which was a record amount for an English club.
The 1986-87 team looked like this
Grobbelaar
Gillespie
Hansen
Lawrenson
Venison
Whelan
McMahon
Molby
Johnston
Walsh
Rush
The 1987-88 team looked like this
Grobbelaar
Nicol
Gillespie/Lawrenson
Hansen
Venison/Ablett
Houghton
Whelan
McMahon
Barnes
Beardsey
Aldridge
I know its easy to say in hindsight but I think the 87-88 team is stronger side on paper. The club spent the Ian Rush funds very wisely. Best player sold but team improved.
Liverpool have again sold it's best player. How do we improve?
Suarez has been sold and we have let Victor Moses and Cissokho's loan expire and sent Aspas out on loan. We have signed Lambert, Lallana, Emre Can and Markovic.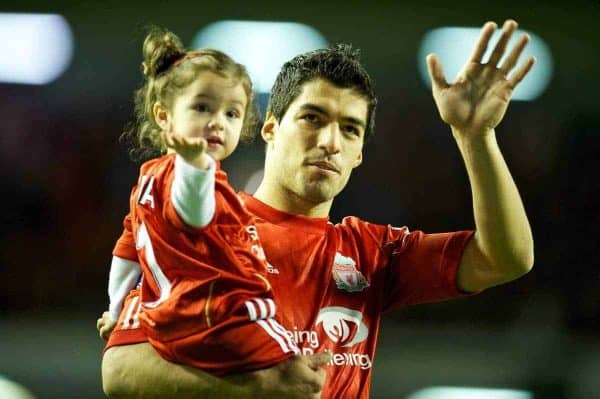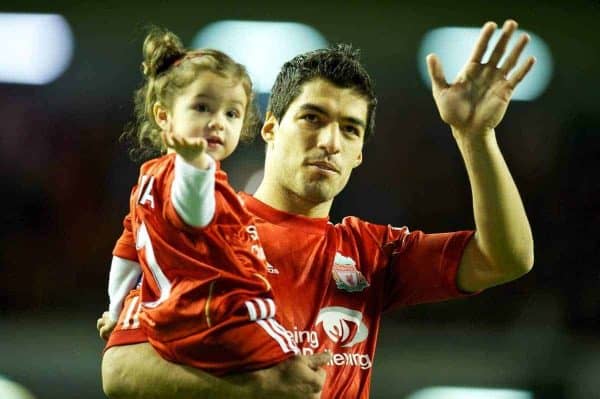 In the last blog I wrote that we needed 19-20 first team quality players to be able to compete on all fronts. I listed 14 players that we should keep and that we needed to add 5 or 6 players. Well Suarez was in my 14 'must keeps' so now that makes it 6 or 7 players to add. Lets make it a nice round 7.
We've already added 4 players and from what I have seen and heard of each of them I'm happy with their level of quality. At this moment in time I wouldn't mind any of them starting say 15-20 league games for us next season. I'd say at this point with 6 weeks to go until the end of the transfer window the squad building is going ok.
I do have concerns though because unlike in 1987-88 I don't think we have improved the team yet.
Last season the team looked like this
Mignolet
Johnson
Sktle/Kolo
Sakho/Agger
Flanno/Cissokho
Gerrard/Lucas
Henderson
Coutinho/Allen
Sterling
Sturridge
Suarez
Unless we make further signings the team to start next season will probably be
Mignolet
Johnson
Skrtle
Sakho
Flanno
Gerrard
Henderson
Coutinho
Sterling
Markovic/Lallana
Sturridge
For me next season's team is weaker than last season. Markovic/Lallana instead of Suarez is a drop in quality, goals and assists (I assume!).
I don't see Liverpool winning the league without improving on last season's team and to improve on last season without Suarez I think we need to sign 1 or 2 top class players. As we did when we signed Beardsley and Barnes in 1987.
When I say top class I mean on the level of Alexis Sanchez or David Silva or Yaya Toure or Eden Hazard or Juan Mata when he's at his best. That type of quality.
Atletico and Dortmund
I respect the point of view that the team doesn't need stars, that if the team works to its full potential it can be successful without needing a star player. I understand the point of view but I disagree with it. I can't think of many successful teams that do not have world class players in it. Atletico Madrid might be the closest as they won LaLiga without the star studded line up the likes of Barca and Real have. But they did have some top quality players. Diego Costa, Turan, Koke, Coutois for example. (It's no surprise their best players have already been cherry picked by the richer clubs).
Dortmund are another example. Winning back to back Bundesliga titles with some fantastic team play but again they had top quality players within their team and have tried to add top quality in order to sustain it. (They've been losing their best players to Bayern over the last 2 years and have finished miles behind them which proves that sustaining success this way with a super power in your league is bloody difficult).
With the likes of City, United, Chelsea and now Arsenal spending big money on top quality players I think it will be extremely difficult to compete by relying on great coaching, style and team play. We will need some top quality performers. It could be we've already got the level of quality I'm referring to. The likes of Sturridge, Sterling, Lallana, Coutinho, Markovic could take it to the next level. 30 goals from Sturridge, 15 a piece from Sterling and Coutinho, 10 from Markovic and Lallana.
This is possible but in my opinion unlikely. I'd be more comfortable if we were to sign a Reus and Ricardo Rodriguez. Two top class players who are more of a sure thing (although not a guaranteed thing) and a first choice centre half. These 3 players would likely cost a combined £90m which is eye watering but considering we're still in profit of about £16m and will likely sell the likes of Lucas, Agger, Borini and Assaidi we'd be looking at a net spend of around £45m which is a realistic expectation I would have thought and I don't think our wage bill would go through the roof either.
Unfortunately the rumours linking us with a bid for Marco Reus have been rubbished by Tony Barrett who is normally very reliable so I think we can forget about signing Reus. We haven't been linked with any other player of that profile or calibre either. There was Alexis Sanchez of course but to me it seemed we were only interested in signing him once Barca came asking about Suarez. We showed interest late. Where Juventus and Arsenal were making offers to the player in May we started talks in July and it didn't look like we got too much of a look in with him.
Since it was confirmed we'd been snubbed there has been no serious links to anyone of a similar profile. It's a strange one because last summer when we were not in Europe and coming off a 7th place finish in the league we were trying to sign higher profile players than we are this year. Maybe the club have been contacting agents and none of the targets are keen and it hasn't even got to the stage where anyone briefs the journalists. Maybe the club don't want or are unable to pay the elite wages this type of player commands. Or it could be that the club believe the required quality is already there. I said earlier it was unlikely we'd get all of our forward players getting a significant increase in goals and creativity but it could be I'm wrong and the people who watch them train and play up close believe there will be some break out performances to come next season.
Is it possible that one or more of our players could do what the likes of Gareth Bale, Van Persie, Ronaldo or Thierry Henry did? Go from potential, to world class? Imagine Sturridge doing a Thierry Henry in 2001 when he took it to the next level. Or a Van Persie in 2011. Imagine Sterling doing a Bale in 2012 or a Ronaldo in 2006 when it became apparent he was an elite talent. There would be no need to sign a Reus or Sanchez.

We're currently linked with Remy, Lovren and Ben Davies. If we sign all three I think we'll have a squad capable of competing for a top 4 place while also doing well in the CL and/or cups, depending on the draw. To actually win the Premier League though, I think we'll need an x-factor, something Liverpool have had in all of their title winning sides I can remember.
If we don't sign a player to give us that x-factor I will be disappointed. Last season gave me the taste of competing for the title and I want more. I want to win the thing. Speaking to a lot of fans some are happy to consolidate a champions league place, which would strengthen us as a club and put us in a position to bring in the top quality signings in years to come. That's very sensible but to me sounds a bit like Arsenal. CL every season but don't win anything and their best players leave to go to clubs who do win things.
I've had enough of 3-5 year plans. I think the aim next season should be to win the title. If that's the aim the team needs a top class player to make the difference.