The new season starts on Sunday for Liverpool and Oliver Smith tackles the key questions ahead of the 2014/15 campaign for The Reds.

For the first time since 2009, Liverpool begin the new season with title hopes grounded in something more than just blind hope. After taking the title race down to the last day of the season in 2013/2014, Liverpool will look to go one better and finally clinch their nineteenth League title in 2014/2015.
Here are 10 key questions for the new season…
What are the key lessons Liverpool need to learn from last season?
There are two main lessons that Liverpool need to learn from last season if they are to improve on their second placed finish:
Goal difference matters – the Reds finished the season with a goal difference 14 goals worse than Manchester City, who eventually pipped them to the title post on the final day of the season.
The Citizens' superior goal difference was due to their defensive superiority- they only scored one more goal than Liverpool but conceded 13 fewer- and effectively widened the gap between them and second placed Liverpool by an extra point. Rodgers' troops will need to cut out results such as 3-6 away to Cardiff and 4-3 at home to Swansea since, even though three points were gained from those fixtures, sloppy goals were needlessly conceded, undermining the Merseysiders title credentials.
Philosophy is great, but you need a healthy dose of pragmatism to win titles. In the two games that lost Liverpool the title last season, Brendan Rodgers demonstrated a perhaps noble but ultimately naïve dedication to his footballing philosophy, when a more pragmatic approach could have steered the title away from Manchester and in the direction of Merseyside.

Against Chelsea at Anfield towards the end of April Rodgers set his side up to go all out for victory, even though a draw would have left the fate of the title in their hands. Chelsea played the perfect counter-attacking game and punished the Reds as a result, winning 2-0. Then, in the penultimate fixture at Selhurst Park, Liverpool kept on trying to add to their total, rather than shutting up shop at 3-0. Crystal Palace went on to exploit their defensive weaknesses and remarkably scored three times in the space of ten minutes to all but end their title dreams.
Where are the Reds' strengths and weaknesses?
Liverpool's strengths lie in attack, and their weaknesses in defence. Even without Suarez, their attack is one of the most formidable in the League and has the potential to continue to frighten defences in 2014/2015, as demonstrated by the four-goal demolition of German giants Borussia Dortmund in the Reds' final pre-season friendly.

A lot of work needs to be done to sure up Liverpool's defence, although hopefully the signings of Dejan Lovren, Javier Manquillo and Alberto Moreno will go a long way to tightening up the Reds' back line. Rodgers has shown that he can produce wonderful attacking teams; he now needs to prove this season that he can add defensive rigour to the attacking brilliance that his squad unquestionably possesses.
Who will be the key player?
2013/2014 was the season that Jordan Henderson proved that he was good enough to play for Liverpool and justified his £16 million price tag. His abundant dynamism and energy in midfield, which so often went overlooked, were sorely missed in the final few games after his injury time red card against Manchester City. They will be needed now more than ever as the Reds face a more demanding fixture list this season.

Philippe Coutinho is another player who could come into his own this season. He's been offered a bumper new contract by Brendan Rodgers and was the stand-out performer in pre-season. If he can step up to the plate and take over Luis Suarez's mantle, the Reds' attack won't suffer in the Uruguyan's absence.
Can we cope without Suarez?
Following on nicely from the previous question, yes; but with certain qualifications. Firstly, Sturridge, Coutinho and Sterling must progress further and remain injury free. If they do, Sturridge and Sterling could form the next SAS, while Coutinho will be the playmaker pulling the strings in between the lines.
Secondly, we need to sign another striker as back-up to Sturridge. Lambert will be much more useful off the bench than Aspas, but I wouldn't trust him to be the sole striker for an extended spell if Sturridge was on the side-lines for a significant amount of time.
Will we 'do a Spurs'?
A £100 million spending spree is always fun, but not always wise. Funded by the £75 million sale of Luis Suarez to Barcelona, Brendan Rodgers has been spending money like it's going out of fashion this summer, splashing out £20+ million on three occasions. Although most of his signings make sense in isolation, whether or not they do as a whole is less clear.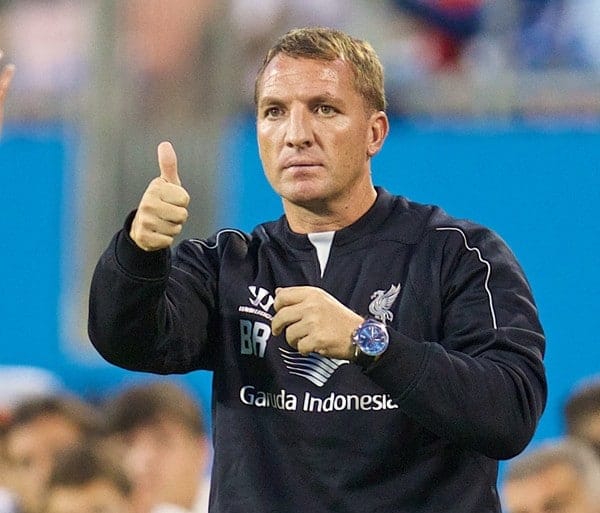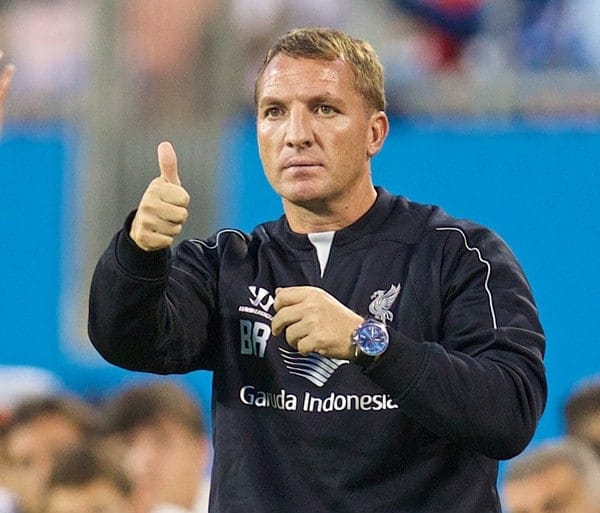 There's a very real possibility that so many new arrivals will disrupt squad cohesion and negatively affect the team's performance, replicating Tottenham Hotspur, who struggled last season after selling Gareth Bale to Real Madrid for a world record fee and spending the proceeds on seven new signings, whose cumulative goal tally was only one better than Bale's from the previous season. At the end of the day, only time will tell whether we 'do a Spurs', but it's rightly a real worry for many Reds supporters.
Is our defence good enough?
One of Rodgers' transfer priorities has been sorting out Liverpool's weak and vulnerable defence, which leaked 50 goals last season, more than most teams in the top half of the table.
As a result, Lovren and Moreno have been brought in from Southampton and Sevilla respectively in order to solve long term problems at centre back and left back. Meanwhile, Manquillo has signed on loan from Atletico Madrid to provide Glen Johnson with some much needed competition at right back.
All three appear to be quality players with plenty of potential and, if they can gel as a unit, then our defence should show a marked improvement on the 2013/2014 campaign.
Where will we finish?
I would love to say that I think Liverpool will go one step further this year and win the Premier League title for the first time, but I just cannot see it happening unfortunately. The loss of Luis Suarez is significant and it will take time for the fresh faces in the squad to gel. The demands of Champions League football will also put a strain on the squad, making a title tilt more difficult. A top four finish is certainly realistic, though, and I think the Reds will finish third and secure automatic entry into the 2015/2016 Champions League.
How far will we go in the Champions League?
It depends to a large degree on how difficult a group we are given in the draw on 28th August. Liverpool have been out of the Champions League since the 2009/2010 season, hence we are in seeding pot three alongside the likes of Galatasaray and Sporting Lisbon. That means there is a strong chance that the Reds will face a European giant such as Real Madrid, Bayern Munich or Juventus in the group stage, which could reduce our chances of progressing far.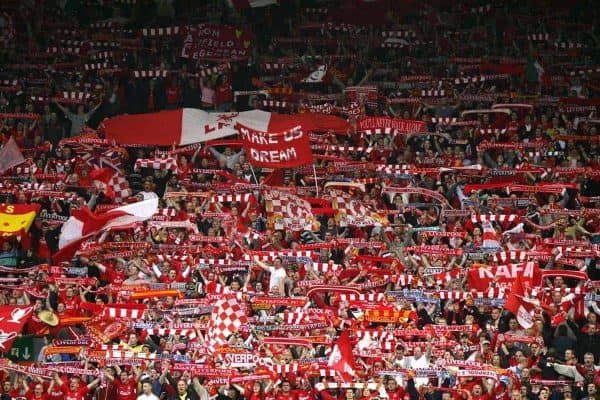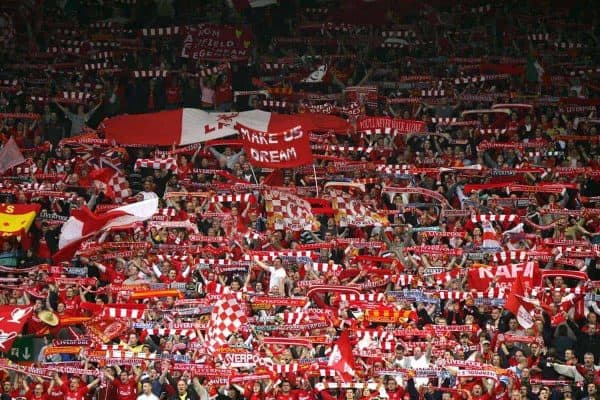 The goal should be to reach the knock-out stages and, if Liverpool get out of their group, who knows how far they might go with the backing of the Kop behind them on magical European nights at Anfield once again?
Can we win a domestic cup?
We certainly can, whether or not we will is a different matter. The Reds' focus will be on the League and European football this season, so FA Cup and League Cup campaigns will probably be sacrificed in order to secure progress on those two fronts. Expect to see youngsters such as Jordon Ibe given the chance to stake a claim for more frequent first team action in the domestic cup competitions.
"I want a trophy this year. My sole aim in the first three years was to get us into the Champions League. I knew what it meant to the city and the supporters, so my drive in that period was to get us back.

"Now I want the club to win the big trophies again. That's what I said to the players. The expectancy this season is continual improvement. We want to win. To be successful is winning trophies."

— Rodgers outlines his aims to win a trophy this season
Will this be our year?
If 'our year' means the year that we finally win the League after almost a quarter of a century of heartache, then no – I think Liverpool are still a season away from winning the title. However, this could be our year to show that we are a genuine force in European football by going far in the Champions League and automatically qualifying to compete in arguably the game's biggest competition once again in 2015/2016.
What are your thoughts ahead of the new season? Let us know below.