Matt Sproston looks at why Mario Balotelli should fit in nicely at Anfield.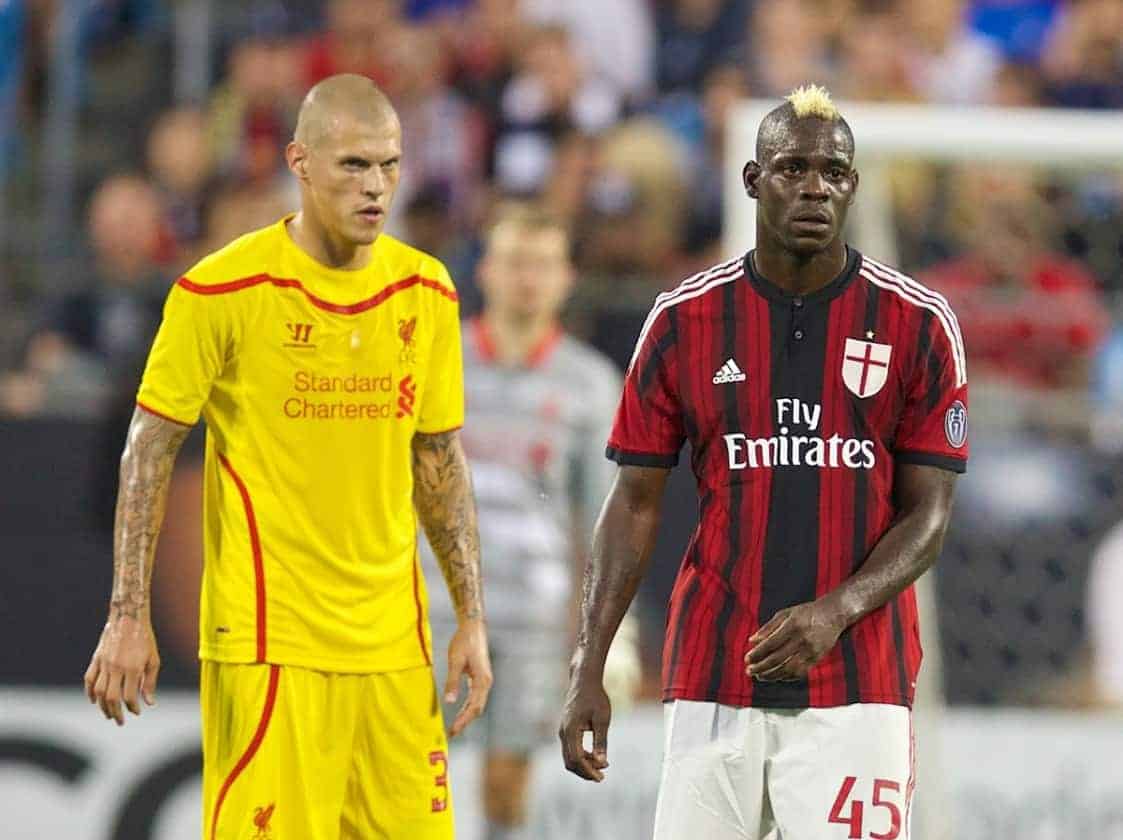 Some things never change. Sturridge pops up with a late (against the run of play) winner on Sunday and the fella who has sat next to me for the past 10+ years turns and says "it's not easy being a red."
We all know that feeling. Whether it is "good mad" or "bad mad" being a Liverpool supporter is a constant rollercoaster ride and like it or not we are stuck with it, it's in our club's DNA.
Different DNA
Born of a rent dispute with our fiercest rivals, the club has been different from day one. Our home is unique, the most famous stand in sport named after a Boer War battleground. The atmosphere created by our amazing supporters capable of dragging the team to victory in the most unlikely of circumstances. The same fans widely regarded for their appreciation of an opponent's victory. Like I said, we are different.
On the pitch ups and downs for 60 years were followed by the most dazzling highs. Astonishing achievements in Rome, Wembley, Paris, Dortmund and Istanbul set us apart from the rest with the back stories of those nights (both on and off the pitch) often being scarcely believable.
The horror of Hillsborough is of course the lowest point in our history but arguably gave rise to the highest point when the justice campaign succeeded in obtaining the Hillsborough Independent Panel report and fresh inquests. Who else but Liverpool would have fought so long and so hard?
Characters
But what really sets us apart are the characters that make up the stories. Brilliant, uncompromising and non-conforming, our history is littered with them. John Houlding, Bill Shankly, Bob Paisley, Ronnie Moran, Joe Fagan, Rafa Benitez and Kenny Dalglish off the pitch and Scott, Liddell, Smith, St John, Yeats, Dalglish, Souness, Kennedy, Thompson, Barnes, Fowler, Carragher, Gerrard, Suarez and many, many more on it. Not many knighthoods in that lot funnily enough…
Brilliant, uncompromising and non-conforming. Sounds like somebody I know. Anyone who was hoping for a quiet season after years of Suarez led media spotlight should think again. We don't do things the easy way, never have and seemingly even Brendan can't resist a challenge.
And so as we prepare to welcome our latest superstar, the question on everyone's lips is "will Mario fit in at Liverpool?" The more I think about it, the more I think he just might well be the perfect match.