Brendan Rodgers excels in getting the most out of his players, squeezing individuals for everything that they can offer – can he do the same with Mario? Danny Gallagher ponders.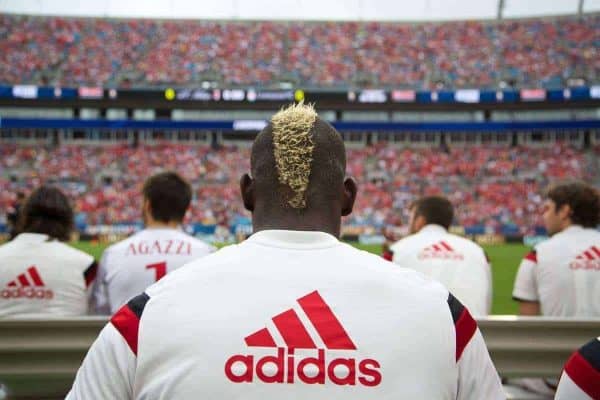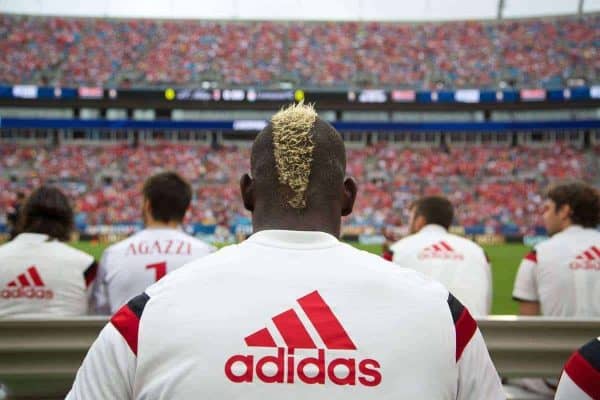 Imagine you were offered a hand-grenade, pin freshly pulled, poised to explode at any given moment.
When said explosion arrives, the resulting outcome will comprise either a cacophony of exhilaration, fascination and ultimately success or – rather – anguish, frustration and a painfully disappointing after-burn.
It's a 50-50 shot, one or the other. What do you choose? Do you risk it?
This is precisely the situation of which Liverpool now find themselves in.
Mario Balotelli, one of the grandest solo personalities in world football for both right and wrong reasons, is on the precipice of completing his move to Anfield; so out of the blue that it is almost incomprehensible.
The dust had hardly settled after Brendan Rodgers' pre-season remarks of Balotelli "categorically" not becoming a Liverpool player, yet so much has to be taken with a pinch of salt in football these days that you would be wise-thought to invest in said area of the condiment industry, such is its constant use.
I ask you to just take a moment to come to terms with the fact that, barring any Loic Remy-esque capitulation of formalities, as from next week Mario Balotelli will officially be a Liverpool player.

I'd take a strong guess that I'm not the only person who will take a fair while to comprehend that notion.
Lone Ranger
What is most striking about this deal is the extreme juxtaposition of a club such as Liverpool taking on a character like Balotelli.
The club ethos has always been one of unity and collective devotion to the cause; agendas that certainly are not readily associated with the Italian forward.
Even during his time at Manchester City, it almost seemed as if Balotelli was never truly their player, such is the scale of the solo-character of the Palermo-born frontman.
It is difficult to observe 'super Mario' in any other way than an irrepressible livewire drowning in his own limelight.
In some ways, Balotelli is reminiscent of a character from childhood – the unknown kid who asks to join in on your game of football down the park as a youngster – nobody really knows him yet he turns up, owns the show and leaves people talking. He plays for himself and for his love of the sport.
If one goal adequately encapsulates the being that is Mario Balotelli, it came in February of this year as Milan faced Bologna at the San Siro.
With time ebbing away on 85th minute, an intercepted pass came Balotelli's way around 25-30 yards out.
A deft touch out of the feet was followed by a thunderbolt, picking out the top corner at high velocity.
Apparent minimal effort yet something the best of us could not do given 30 attempts. And yes, that is with somebody 'holding your beer'.
The game changed at the drop of a pin, one master stroke from Balotelli and the tie was won – three points in the bag.
The celebration of such a goal you ask?
A reserved stroll back to the centre-circle, hands on hips whilst swamped by jubilant team-mates; the whole episode reflecting sharply everything that makes Mario Balotelli, Mario Balotelli.
http://www.youtube.com/watch?v=gWCd3MNQA8Q
It was a disbelieving goal that the young Italian simply knew that he was more than capable of scoring.
Man Management
One of the key areas of discussion regarding Balotelli is the extraordinary talent that he possesses – and the fact that he is more than astutely aware of it.
It is now up to the renowned man-management skills of Brendan Rodgers to assist in fully utilising such a talent in order for the 6ft 3 powerhouse to become one of the world's most potent strikers.

Other managers have tried and sadly failed.
Reservations may be held regarding the extent of Balotelli's selfish nature, yet, if one thing can be categorically certain – he is a cold blooded winner.
Euro 2012 certified this.
As the tears flowed from the eyes of the Italian following the defeat to Spain, the world witnessed a rare case of the media's favourite tyrant expelling raw emotion as the nation he greatly carried came so perilously close to silverware.
Balotelli cast an imperial presence over the 2012 tournament, giving a glimpse of just what his potential laden abilities were are to achieve.
His heartache of coming within touching distance of European domination speaks a lot about his character. Irrespective of his faults and controversies, here is a boy still driven by success.
It is strange to think however that somebody as dominant in the headlines as Balotelli could still be so mysterious.
The Italian has admitted in several interviews – both during and after his stint at Manchester City – that he perceives himself as a shy individual who, despite popular belief, does not enjoy the constant avalanche of attention endlessly surging his way.
Who therefore is to say though that Balotelli will not fit in seamlessly to the project that is well under way at Anfield?
The only judge here can undoubtedly be time.
Robbie Fowler, Craig Bellamy and the recently departed Luis Suarez were all characters of particular controversy during their times spent at Anfield, yet each enjoyed healthy striking form and built a strong and emotional rapport with the adoring Kop.
All genius apparently comes tinged with madness and at 24 years old, costing a mere £16 million and proven upon every level of world football, the logic in welcoming 'super Mario' on board makes resounding sense.
The media hype will follow the returning prodigal son, drumming up anticipation of his potential upcoming misdemeanors.
Others may even encourage it. Joining the culture of Liverpool football club however could be exactly what Balotelli is crying out for.
Ignore the Suárez comparisons – should the Italian sign on the dotted line as expected, a new era begins.
Rodgers excels in getting the most out of his players, squeezing individuals for everything that they can offer.
Let's just hope that come the end of the 2014/2015 season, the Northern Irishman has succeeded in his task once again and is happily querying – 'Why Always Me?'