As Liverpool welcome Merseyside rivals Everton to Anfield on Saturday, Jack Lusby talks to Everton writer Matt Cheetham ahead of the Premier League clash.

The perfect opportunity to recapture form.
Despite dismal Premier League losses at home to Aston Villa and away to West Ham United, as well as midweek disappointments with Liverpool barely defeating Ludogorets and Middlesbrough in cup competitions, this may actually prove a great time to host rivals Everton.
In the Merseyside Derby, the form book will be torn up.
Brendan Rodgers' side welcome an Everton side similarly struggling with a congested fixture list, and a 3-2 home loss at the hands of Crystal Palace saw Roberto Martinez garner criticism much like his Liverpool counterpart.
We spoke to Bleacher Report columnist and Everton fan Matt Cheetham ahead of the clash, discussing signings, tactics and memories of a burning rivalry.
Hi Matt, are you happy with the way things have gone for Everton this summer?
I was very happy, yes, though recent results have seen it quickly forgotten about. Essentially, last season's squad was reassembled, with a few extra options brought in to pad out the squad. In terms of points, it was Everton's best in Premier League terms, so it was important to do that, and the likes of Gareth Barry and Romelu Lukaku were both key.
The fact so many goals have been conceded this season have turned attention towards a fairly experienced set of centre-backs, and a lot of fans would have liked another younger option brought in.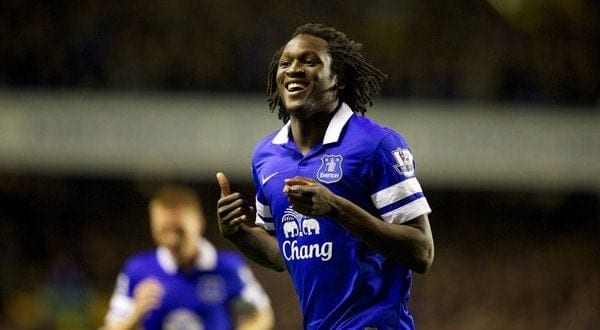 Which signings are you most impressed with in particular?
Signing Lukaku was a major deal and a hugely important one for the club. Everton have been desperately short of a reliable source of goals for many recent seasons.
He was expensive, but, at 21, if Everton were ever going to splash the cash like that, he's the ideal project. From what I've heard, it's much more of a staggered payment than a full £28 million in one go, too.
Who do you tip to break through into the Everton first team this season? Ryan Ledson was included under Martinez in 2013/14, for example.
Ledson may well make a debut this season, but I doubt he'll be a regular in squads. He's a very good prospect, though. I'm not sure there will be too many new names for fans this year. I'd expect Tyias Browning and possibly Chris Long to be the next academy products to make first-team debuts.
Both Merseyside sides seem to be suffering with a difficult European balancing act so far this season, do you think it is a case of too much, too soon for Martinez and Rodgers, despite being hugely talented managers as they are?
Martinez rotated his team well last season, timing it for a surge of late-season form that saw Everton win seven straight games and sit in fourth place with five Premier League games remaining. I'm not sure he's rotated and rested players as well so far this season.
The main thing, for me, was how strangely curtailed the summer was. We played just five games, which is as short as any schedule I can remember. The World Cup players barely played and we recorded the worst set of results since 1979, conceding 10 goals in those five games. Things have continued on from there, really.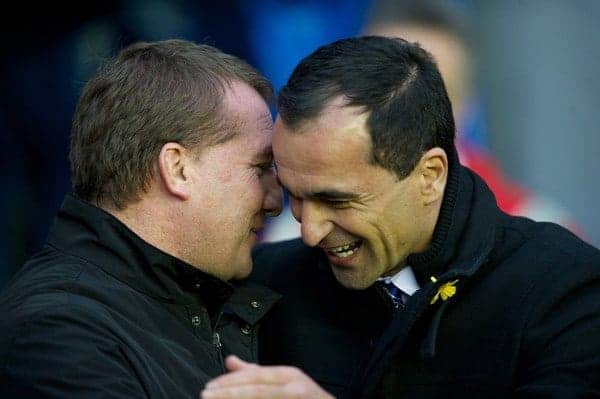 And presumably you feel the 'Martinez Out' faction is as clueless as those after Rodgers' head after five league games?
Yes, that's absolutely baffling. Having questioned his pre-season and rotation policy, these are still things a manager is considerably better placed to make decisions on.
Last time out in the Premier League, Everton fell to a miserable 3-2 defeat at home to Crystal Palace. What will Martinez have taken from that encounter, and how do you feel the Spaniard will respond against Liverpool in terms of tactics?
Everton are in a difficult place at the moment. Opponents are scoring and winning without having to play too well. The first 30 minutes against Palace was probably the best football played this season, but individual mistakes threw it away.
Martinez used more of a 4-3-3 in that game, with Christian Atsu and Samuel Eto'o either side of Lukaku. We are seeing that system a little more often this season, but I'd expect a return to a more familiar 4-2-3-1/4-4-1-1 at Anfield, with Steven Naismith behind Lukaku.
Onto Liverpool, Brendan Rodgers signed nine players this summer—who are you most impressed with and why?
I enjoy watching Mario Balotelli; I thought that was decent business, given his potential.
From simply seeing his statistics, I'm interested to see how Lazar Markovic performs; I think he could become a key player once he settles in.

Who do you see as Liverpool's main threat overall?
Raheem Sterling has looked particularly dangerous whenever I've seen him recently. He's the perfect combination of direct dribbling and trickery to panic a creaking defence, especially if he plays as a No. 10.
Everton's issues are all at centre-back this season, the full-backs have been good; if he attacks the middle, he could find plenty of success.
Mario Balotelli – can he succeed on Merseyside?
He will score goals. Whether he fits into Liverpool's system, and presses enough, remains to be seen. I must confess, I've only seen highlights of him as a Liverpool player so far.
How about your best and worst Merseyside Derby memories?
The late Dan Gosling goal in the FA Cup was a great recent memory for me. Far more to consider for a worst one, but I'll go for the 2012 FA Cup semi-final.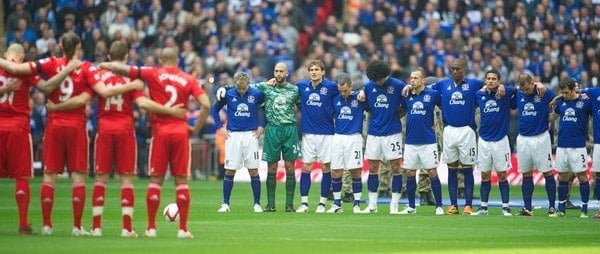 How about your predictions for Saturday's game, and final positions for Everton and Liverpool in the Premier League?
I'm not confident, and would be surprised if Liverpool didn't win. Obviously our record at Anfield should dictate that feeling but Everton's recent form has been particularly average, to put it mildly.
I think this season will be tougher, but I still expect Everton to eventually rise up into the top seven teams that have been separated for a few seasons now, perhaps even snatching sixth place from Tottenham.
In my eyes, Chelsea and Manchester City are a cut above the rest at the moment. I think Liverpool and Arsenal probably have enough to take third and fourth, though several big teams seem a little off colour at the moment. I'll go for fourth.
Matt Cheetham covers Everton as a featured columnist for Bleacher Report, with his profile available here, and can often be found discussion the latest Merseyside movements on his Twitter page, here.
What are your predictions for Saturday's Merseyside Derby? Let us know in the comments below.