Tuesday night marks Liverpool's return to the Champions League after almost five years out. Four managers later and a lot of new faces, Simon Collings looks at what's changed since the Reds' last flourish in UEFA's elite competition.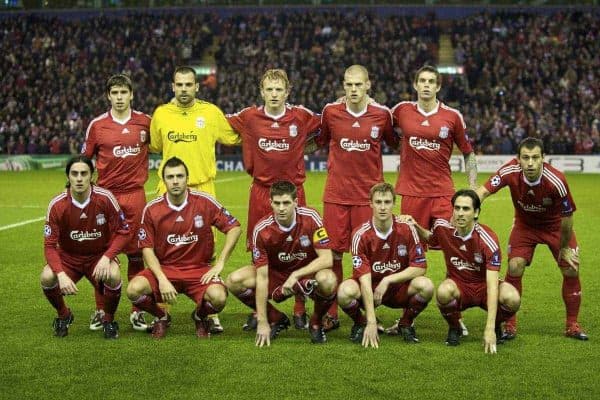 Above: Liverpool's last Champions League XI: Cavalieri, Darby, Skrtel, Agger, Insua, Mascherano, Aquilani, Benayoun, Gerrard, Dossena, Kuyt.
December 9th 2009 was the last time Liverpool kicked a Champions League ball in anger. The game was a dour, stoppage time loss to Fiorentina at Anfield – with Rafa Benitez's side having already been eliminated from the group.
Fast forward almost five years and Liverpool are about to end their Champions League exile and embark on another European adventure with the highest of hopes.
These five years out of Europe's elite competition have had an effect on our standing throughout the continent. Our inability to properly compete in the transfer market, as well as being seeded in pot three in this years' draw, were the main drawbacks. But with a favourable group that includes a glamour tie against Real Madrid, you could say it was all worth the wait.
Liverpool as a club has changed dramatically since 2009. Mangers and owners have come and gone – so too has Luis Suarez. But in these fives years, how has Europe changed? Who are the new kids on the block? Are there new kids on the block?
They say a week in football is a long time, so five years must be a lifetime. We're certainly not in the same position as we were when our Heysel ban was lifted but is Europe's premier competition a harder place to compete in? Have we got some catching up to do? There have been five different winners in the past five seasons so it seems more competitive, but let's take a look.
The continued genius of Messi and Ronaldo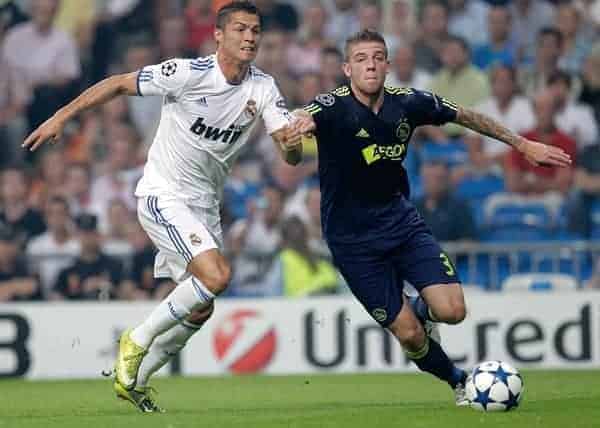 Even back in 2009 Messi and Ronaldo were the two best players in the world. Five years on, with multiple awards and trophies, as well as hundreds and hundreds of goals between them, its safe to say they are still the two main stars in world football. With a goal-scoring ratio not seen before at this level, the two La Liga forwards will again be the ones to watch in this year's competition.
We only got a glimpse of Messi's talent at Anfield in 2007, but to watch him again up close at his peak would be special. Ronaldo is no stranger to us, but since his move to Madrid he has matured and developed considerably and is currently the best player on the planet – October 22nd can't come soon enough!
The emergence of Dortmund and Atletico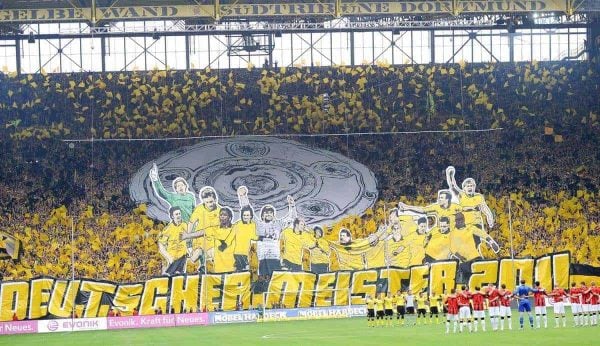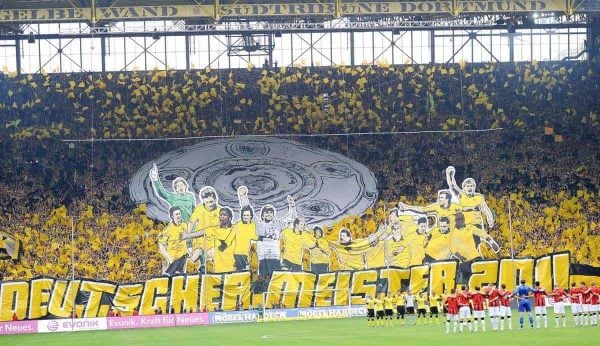 Having the biggest, richest clubs compete year after year is not all that fun! With the rise of Borussia Dortmund and Atletico Madrid however, the competition seems more open. Seeing these two clubs do so well – whilst constantly being in the shadow of bigger, domestic rivals – is most refreshing to say the least.
With their new breed of coach in Jurgen Klopp and Diego Simeone, both teams play with a clinical, attractive brand of football much like us under Rodgers – and all without spending millions. To be drawn against either of them later on would be tough task – but a great one.
Where's the Italian Job gone!
As a football purist, it's sad to see the demise of Italian football. Once the constant kings of Europe, Italy's Seri A has given us great sides, players and managers. Nowadays, the likes of Juventus and Roma have competed well domestically, but have failed to make a real impact in the Champions League.
They are the only two to qualify this time around after Napoli struggled in the playoffs, and with the financial predicament A.C. Milan are in – well, this just sums up the state of Italian football. A real shame.
The French Euro
With Paris Saint-Germain and Monaco both being taken over by billionaires, you can't ignore these French side's possible impact across the competition. Perhaps Monaco's time in the spotlight has faded, but PSG can still be a real danger on their day.
With big-money forwards in Zlatan Ibrahimovic and Edinson Cavani, these players are real game-changers and can turn a tie on its head in an instant. Defensively, they look all over the shop but they'll be tricky opponents if we encounter them. To be honest though, I doubt that in another five years time French football will not have the super-rich league it so desperately craves. Which isn't a real shame!
The fall (possibly) of Man. United
We all knew it would happen: Mr Ferguson's retirement caused a noise from down the other end of the East Lancs road, but did we all think it would be quite so loud? Okay, so it's still early days, but their disastrous campaign last year saw them fail to qualify for Europe this season. Surely, they can't be as bad two years running.
Like us last year, they've no Euro distraction, but can you see them finishing second? Probably not. Like Milan, they've left a massive hole in the Champions League – to which organisers will lament – but with Di Maria, Mata, and now Falcao in their ranks, they must seek to qualify this time around. Yes? No? Whatever happens, it will be interesting to see how it all pans out!