With the Liverpool Academy undergoing a thorough overhaul, Jack Lusby takes a look at the changes within the club's set-up.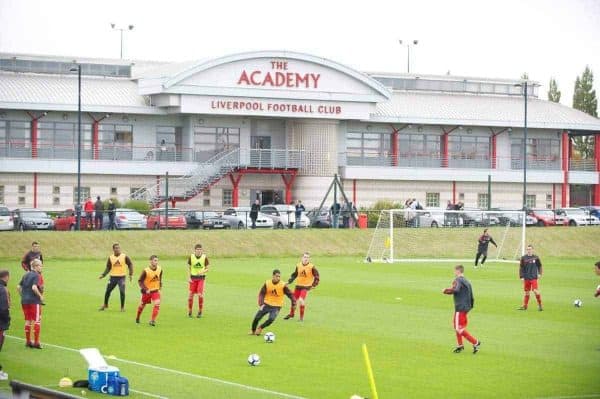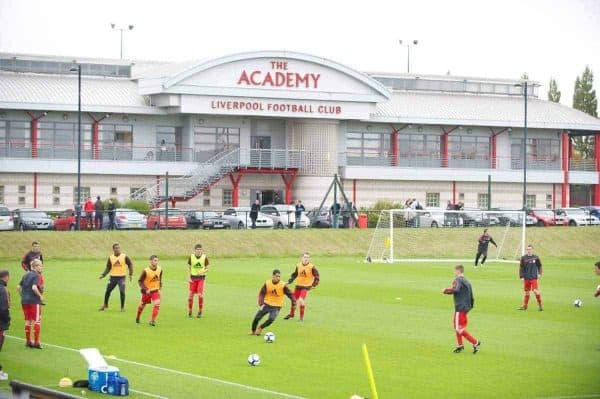 Earlier this month, the pieces were put into place to complete a shake-up of Liverpool's Academy set-up, in order to solidify Brendan Rodgers' side for many years to come.
Chief Executive Ian Ayre believes that the "Liverpool FC Academy is known around the world for developing some of the best football talent over the last two decades. This new structure will help us build on the success we have achieved so far."
LFC have an absolute dream team at The Academy now with @timlees10, Pepijn Lijnders and others joining this summer. Unreal coaching squad

— Jed Davies (@TPiMBW) August 17, 2014
So who are the new names and faces within the Liverpool Academy set-up?
Academy Director: Alex Inglethorpe

After initially serving as Under 21s manager, Alex Inglethorpe has been promoted to the club's Academy Director.
Liverpool outline the task in hand as "developing an environment in which players and staff can thrive and overseeing a style of play that mirrors Brendan Rodgers' senior team."
The promotion of Inglethorpe shows Rodgers' trust in the former Watford man, and the close links between the youth set-up and the first-team under the Ulsterman necessitate this.
Speaking to Sky Sports, the 42-year-old claimed "It's never going to be easy. But young players here perhaps have more hope of breaking through than elsewhere."
"All of Brendan's management team are always down here in the evenings watching even the under-12s. It means that when a scholar trains with the first team, Brendan knows his name and the type of player he is."
The link between Rodgers and Inglethorpe will be central to Liverpool's future.
Under 21s Manager: Michael Beale
Taking Inglethorpe's previous role as Under 21s Manager, former Youth Development coach Michael Beale will be looking to develop Liverpool's blossoming young talents on a wider scale.
Having worked with Rodgers at Chelsea, where he worked for 10 years, Beale knows exactly how the Reds boss wants to work, and how his players should play.
With the links between the first-team and the Academy closer than ever, this will be hugely important.
Liverpool author Paul Grech, writes: "Heard very, very good things about Beale. Intelligent, forward thinking coach. Rodgers knows him very well from time at Chelsea. Remember being told how helpful he is with other coaches."
Beale holds a UEFA A licence.
Under 16s Coach: Pepijn Lijnders
1st day on the A Licence Youth @DragonParkNFDC observing Pepijn Lijnders of FC Porto working with the Wales U15 Squad pic.twitter.com/QC2zQxzGNt

— ?? FAW Coaching (@FAWCoachEd) January 28, 2014
As new Liverpool Under 16s coach, Dutchman Pepijn Lijnders assumes the role previously filled by the promoted Beale, and will be tasked with developing the Reds' promising youngsters.
Formerly Youth Director with FC Porto, Lijnders also worked for PSV Eindhoven prior to his move to Merseyside.
Pepijn Lijnders, who takes charge of U16 has a lot of experience at PSV and Porto (where he was youth director). Did A Licence in Wales.

— Paul Grech (@paul_grech) August 13, 2014
Despite being just 31, Lijnders brings a great wealth of youth coaching experience with him to Liverpool.
This coaching blog details how Lijnders works "to prepare players for the day they get the opportunity to impress the first team staff."
"Players often have so much more potential talent than is initially apparent, and personality with an understanding nature are as important in their professional progression as that lends itself to good relationships with those around them."
These quotes certainly align themselves with the coaching philosophies of Rodgers at Liverpool.
Head of Under 12s – 15s: Tim Lees

Another youthful appointment, Tim Lees joins the Liverpool set-up with a burgeoning reputation; we understand the 28-year-old will serve as Head of Under 12s to 15s.
LRT: I'm more gutted about @timlees10 leaving #wafc than I would if Rosler left. Bright, bright future.

— Jamie (@jadamsftbl) August 17, 2014
A former Everton youth player, Lees has worked in developing players in the age group of 12 to 16 for both Watford and Wigan Athletic.
In particular, the philosophies fostered under Roberto Martinez at Wigan will stand Lees in good stead for developing a patient, intelligent attacking system within the Liverpool Academy.
Football coach and author Jed Davies told us that Lees is "a revolutionary thinker," who focusses on situations arising when "receiving" the ball—a progressive format that is well suited to Rodgers' fearless Liverpool.
The following are examples of Lees' training techniques and philosophies, ideals that will suit the young coach well to the set-up at Liverpool.
From 'Coaching the Tiki-Taka Style of Play'. Page from chapter with Tim Lees (now LFC coach) http://t.co/QMTpToA7t2 pic.twitter.com/R7EtM4jJXw

— Jed Davies (@TPiMBW) August 25, 2014
Extract from 'Coaching The Tiki-Taka Style of Play' on overloading from new LFC coach Tim Lees http://t.co/QMTpToA7t2 pic.twitter.com/EPOGuWyd1B

— Jed Davies (@TPiMBW) August 25, 2014
Focussing on the expectations of attacking full-backs bring the deficiencies of Glen Johnson to mind; perhaps this will be a particularly adroit appointment.
Head of Under 6s – 9s: Mike Yates
In charge of the age group below Lees is Mike Yates, who will serve as Head of Under 6s to 9s.
Yates was formerly a striker within the Liverpool Academy set-up, playing on the same teams as Michael Owen, Jamie Carragher and Steven Gerrard—unfortunately the career trajectory of the coach didn't follow those Liverpool icons.
Upon his release from the Academy, Yates became a full-time Academy coach, whilst continuing a playing career with clubs such as Burscough and Dundee.
Yates played in the same youth teams as Jamie Carragher and Steven Gerrard and recently released a book called 'Steven Gerrard, Michael Owen and Me'.
Mike is a true red with a great passion for teaching kids the right values. Will do a great job, no doubt about it.

— Paul Grech (@paul_grech) August 13, 2014
According to Blueprint For Football, Yates believes that "in my opinion the development of footballers is important but the development of people is paramount."
Once more, this sounds an awful lot like Liverpool's current manager.
Head of Academy Football Operations: Nick Marshall

Joining as Head of Academy Football Operations, Nick Marshall brings experience following spells as a coach with Barnsley and Leeds United, a coach mentor with the FA and Academy Manager with Nottingham Forest.
In this new role, Marshall is in charge of supporting the Academy staff in providing world-class coaching.
Head of Academy Business Operations: Andrew Powlesland
Out of a hands-on, footballing perspective, the appointment of Andrew Powlesland as Head of Academy Business Operations is just as important as any other, from an operational perspective.
With a wealth of previous management and sporting experience, Powlesland will manage the Academies finances, administration and business strategy.
Don't know what head of academy business does but Andrew Powlesland, who fills that role, is a highly rated basketball coach.

— Paul Grech (@paul_grech) August 13, 2014
New LFC Academy Structure
Academy Director: Alex Inglethorpe
Under 21s coach: Michael Beale
Under 18s coach: Neil Critchley
Under 16s coach: Pepijn Lijnders
Head of Under 12s – 15s: Tim Lees
Head of Under 6s – 9s: Mike Yates
Head of Academy Football Operations: Nick Marshall
Head of Academy Business Operations: Andrew Powlesland
Liverpool's Academy set-up has undergone serious changes, but how will they affect the club? Let us know your thoughts in the comments below.