Daniel Sturridge's seven games out with injury have made fans realise how much Liverpool miss the England forward, possibly underrated until now.
It's always easy to rattle off the best players ever to represent Liverpool Football Club, with the likes of Steven Gerrard, Kenny Dalglish, Ian Rush, John Barnes and Robbie Fowler walking into top 10 lists time and time again. Who are the truly under-appreciated stars since the Premier League began though?
The term 'underrated' certainly doesn't mean we didn't rate them, it simply means that they were even more effective and influential than we, and rival supporters, realised.
Here are Liverpool's 10 Most Underrated Players Of The Premier League Era.
10. Maxi Rodriguez (2010-2012)

Maxi Rodriguez didn't exactly set the world alight during his two years on Merseyside, but he was definitely a player who was quietly effective.
The Argentina international joined in January 2010, but he struggled for form as he adjusted to life in the Premier League. He enjoyed a productive first full season though, in 2010/11, scoring 10 times in 28 league games. That included two hat-tricks against Birmingham and Fulham, the latter of which included a stunning long-range effort.
He chipped in with vital goals away to Chelsea in 2011/12, first in the league then in a League Cup clash, eventually finishing with six goals in 21 matches for the season. Rodriguez was a clever, unselfish player, and one who wasn't always given the credit he deserved.
9. Daniel Sturridge (2013-present)

Although some may strongly disagree, Daniel Sturridge is vastly underrated by many Liverpool fans and rival supporters. Of course people realise he's very talented, but you just have to see how much he's been missed in recent weeks to see what a crucial player he is to the team.
Since arriving at Anfield in January 2013 he has scored 36 goals in just 52 appearances, at a rate quicker than Luis Suarez, Robbie Fowler, Michael Owen and Fernando Torres achieved, and last season he became the first Reds player to score in eight consecutive Premier League games.
There is a nagging feeling that he is not yet properly idolised at Liverpool, but he certainly should be.
8. Jamie Carragher (1996-2013)

Jamie Carragher is deservedly regarded as one of the best defenders to play for Liverpool, but he never quite got the worldwide recognition some of his peers did.
For several years he was one of the most consistent centre-backs in Europe, and he was often no less superior to the likes of John Terry and Rio Ferdinand, who earned far more plaudits.
His displays in Liverpool's 2005 Champions League triumph, in particular the games against Chelsea and AC Milan, were absolutely sensational, and you could count on one hand the number of poor performances he put in during his 17 years at Anfield. What we would give for Carragher at his peak in the current side.
7. Alvaro Arbeloa (2007-2009)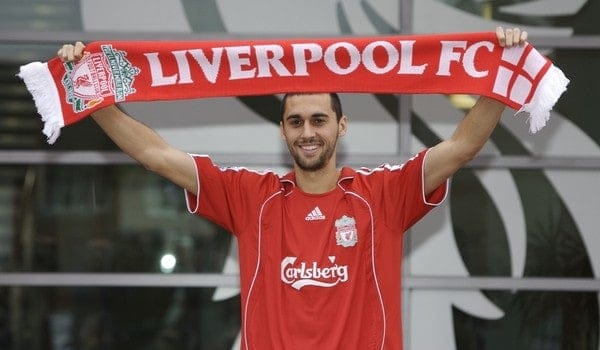 Alvaro Arbeloa was far from the most spectacular player ever to grace the Anfield turf, but he was an extremely consistent right-back during a good period for Liverpool under Rafa Benitez.
The former Spain international was a key member of the side at a time when Liverpool were one of Europe's most respected teams in Europe, and it was rare anybody got the better of him in a one-on-one tussle.
He wasn't particularly quick, strong or naturally gifted, but he was very effective. His performances earned him a move to Real Madrid, which is saying something, and he remains there to this day.
6. Yossi Benayoun (2007-2010)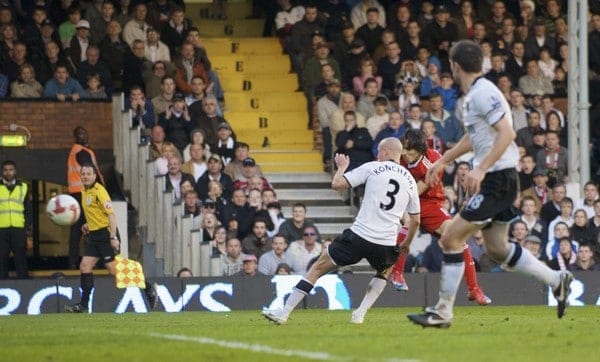 When Yossi Benayoun joined from West Ham in 2007, it wasn't exactly met with the most delighted response by Reds fans. He was certainly a solid player, but not many felt he was up to Liverpool standards. He became a very fine player, however, and produced some memorable moments along the way.
Blessed with tricky feet and a style not dissimilar to Reds legend Peter Beardsley, Benayoun scored 29 goals in 134 games, including a winner at Santiago Bernabeu, two against Arsenal in a memorable 4-4 draw and a dramatic late winner against Fulham to keep Liverpool's 2008/09 title hopes alive.
He didn't always work the hardest and he wasn't at all physical, which may have frustrated some, but he produced at key moments more than most around that time.
5. Luis Garcia (2004-2007)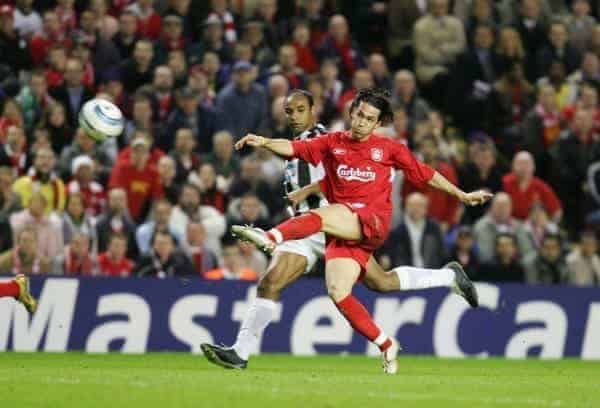 Luis Garcia holds a special place in all of our hearts following his exploits in the Champions League in 2004/05, but it's easy to forget that he produced a number of great moments in his three years at the club.
Although the diminutive Spaniard could frustrate at times by trying to be too fancy, a little like Philippe Coutinho currently, he had great technical ability and scored 30 goals in 118 matches from a right-sided role.
The goals against Chelsea and Juventus will never be forgotten, but the FA Cup semi-final stunner against the former, and 2005 UEFA Super Cup Final strike against CSKA Moscow, are both easily forgotten too, among others.
4. Danny Murphy (1997-2004)

Danny Murphy was a top player for Liverpool during the early part of the century, and he was definitely someone who never quite got the recognition he deserved.
Blessed with great technical quality and the ability to score from midfield, Murphy was a regular in the starting XI between 1999 and 2004. He was always in and around double figures for the season, and his set-piece delivery was always a threat. The fact that he scored three winning goals at Old Trafford makes him an undisputed hero in my book.
Benitez's decision to sell him to Charlton at the age of 27 was a baffling one; he deserved to be treated better than that.
3. Steve Finnan (2003-2008)

Steve Finnan is undoubtedly one of the most underrated players to have represented Liverpool in a long time. The former Republic of Ireland international was a top class right-back who offered great attacking quality and defensive expertise.
Signed from Fulham in 2003, Finnan barely put a foot wrong over the next five years, and was a mainstay of the side that won the Champions League in 2005 and FA Cup a year later.
He arguably left the club too soon in 2008; he still had a few good years left in him.
2. Didi Hamann (1999-2006)

Although Didi Hamann is one of the most popular midfielders to have played for Liverpool over the last 20 years, the effect he had on the team during his seven years there are still not appreciated as much as they should be.
The German was a fantastic holding midfielder, reading the game to perfection, using the ball well and chipping in with the odd spectacular goal. Who could forget that volley against Portsmouth?
His presence in the team allowed other, more attack-minded players to concentrate on going forward, and the influence he had when he came on in Istanbul will forever go down in legend. If he hadn't been introduced at half-time, there is no way Liverpool would have lifted the trophy that night.
1. Dirk Kuyt (2006-2012)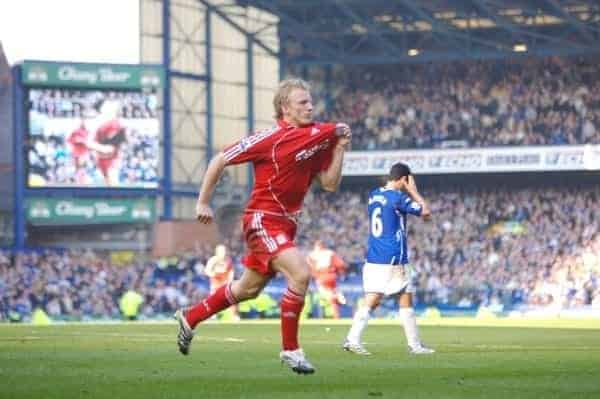 When it comes to underrated, nobody fits the bill more than Dirk Kuyt. That particularly applies with rival fans, who simply never realised what a top player he was.
Having signed as a potent striker from Feyenoord in the summer of 2006, Kuyt tweaked his game to become a hugely effective right winger. He was far from the most entertaining player, and there were plenty with more technical ability, but time and time again he delivered in big matches.
He scored the winning penalty in the shootout triumph over Chelsea in the 2007 Champions League semi-final, and scored in the final itself. He scored other vital goals in Europe, against Arsenal and Inter Milan, fired home two penalties at Goodison Park to snatch a memorable derby victory over Everton, and knocked United out of the FA Cup with a last-minute winner in front of the Kop in 2012. The list is endless.
There were times, particularly early on, when Kuyt took a little bit of stick from Liverpool fans over his form, but he responded magnificently, working his socks off for the good of the team and influencing matches on a regular basis. He ended his Reds career with an impressive 71 goals in 285 games.
There has been no Liverpool player more underrated in the Premier League era than the likeable Dutchman.
[poll id="257″]