Raheem Sterling has come in for plenty of criticism having complained of being tired, but he has done exactly what similarly prodigious talents Michael Owen and Robbie Fowler didn't do, explains Henry Jackson.

Raheem Sterling's decision to tell Roy Hodgson he was too tired to play in England's game with Estonia was a sensible decision by the 19-year-old.
He has received an unacceptable amount of criticism for doing so, but you have to ask what on earth Hodgson was playing at telling the media of Sterling's comments. His managerial ineptitude should be the real talking point here.
Either way, Sterling has shown a maturity and honesty in his behaviour. He has played nine games in the last month – Brendan Rodgers' decision to play him for 120 minutes against Middlesbrough in the League Cup is admittedly slightly baffling – and his form has suffered because of it.
He has lacked the zip of the latter half of last season, although it's worth stressing he still looks the Reds' most dangerous player in most games, which just highlights the level he has reached in such a short time.
People say "how can a 19-year-old be tired", but there is so much more to it than physical fatigue. Sterling has enormous pressure on his shoulders for both club and country now. He is one of the first names on the teamsheet in both sides, which is rare for a player not yet out of his teens.
When you are that young, and so much is expected of you, mentally it will take a toll. A World Cup earlier on in the year was also an extra excursion.
Michael Owen was probably overplayed when he was young. Did fatigue contribute to some of those hamstrings? Let's be sensible with #Sterling

— Henry Winter (@henrywinter) October 13, 2014
Tweeted for weeks re: protecting Sterling. Hodgson bungles and turns it into a public debate about him being tired. A woeful people manager.

— Dave Phillips (@lovefutebol) October 13, 2014
Rodgers has spoken in the past about being incredibly careful when it comes to managing Sterling, knowing that the risk of burnout is a constant threat.
Past Cases
There are numerous examples of footballers who have played regular (eg. too much) football at a young age, only to fade away years before their supposed peak. Just take a look at two former Liverpool strikers for starters.
Both Michael Owen and Robbie Fowler were superstars in their late teens and early twenties. Both were scoring huge amounts of goals and were integral to Liverpool's success. They both played too much while they were still growing though, and injuries eventually got the better of them.
It seems unfathomable that both peaked at around 21 or 22 years of age, but they did. Owen was 24 when he moved to Real Madrid, and he had lost a yard of pace by that stage in his career.
Fowler, meanwhile, spent his last few years under Gerard Houllier as a squad player at time despite only being in his mid twenties. He was deemed old when he returned to Anfield in January 2006, yet he was just 30.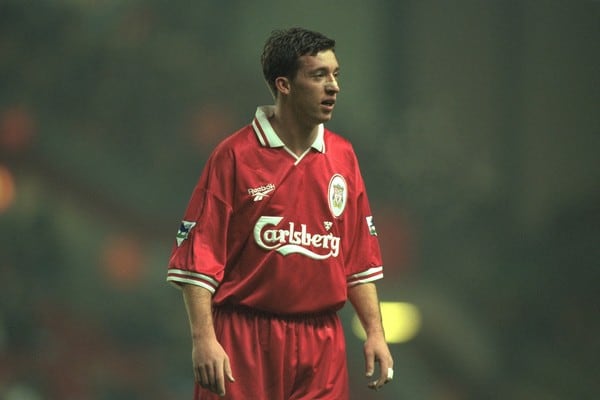 Elsewhere, players like Raul and Ronaldo (the Brazilian variety) excelled at an early age but, despite still being huge talents, were shadows of their former selves by the age of 27 or 28. Wayne Rooney was an astonishing prospect at Euro 2004 when he was 18, but despite being just 28 now, he's barely improved since.
Kieron Dyer, who was ridiculed by many because of his injury woes throughout his career, was a huge prospect as a teenager but was played so often he picked up constant problems later on.
These are just a few examples from English football in recent years. Yet England fans are quick to criticise and judge Sterling when he actually has the sense to require a rest to avoid the same fate.
Learning From The Enemy
If there is one person who Rodgers should learn from when it comes to managing young players, it's Sir Alex Ferguson. It may pain some Reds fanatics to admit it, but the Scot was superb in the way he kept the likes of Gary Neville, Paul Scholes, David Beckham and Ryan Giggs fresh in their youth.
He gave them holidays to recharge their batteries, and didn't play them too frequently when their bodies were still developing. Had he done the opposite, heaping too much pressure on them and playing them a dangerous amount, there is every chance they wouldn't have had the huge levels of success they did. When you think about it, not one of the 'Class Of 92' was remotely injury prone. Is that just a coincidence?
Total #EPL minutes played by Raheem Sterling: 12/13 1,748 | 13/14 2,218 | Total minutes played in 2 months of 14/15: 1,110

— Dan Kennett (@DanKennett) October 13, 2014
Conclusion
Sterling is such an exciting prospect, the most electrifying youngster Liverpool have seen since Owen, but it would be tragic to see his wonderful talent diminish by the age of 25. Of course we would all love to see him play every game, but if that happens his career could easily go the same way as those mentioned above.
Quite why so many people have laid into him following Sunday's comments remain something of a mystery – they would be the first to call Sterling selfish if he'd played despite knowing he wasn't fully fit – especially former players and respected journalists. Sometimes you just can't win.
Sterling is clearly aware of 'doing an Owen or a Fowler' though, which is refreshing to see, and Rodgers has a massive job in making sure he doesn't overplay him. It's just a shame so many 'experts' can't see the full picture.
Do you think Raheem Sterling was right to say he was tired? Let us know in the comments section below.