Writers from The Telegraph recently compiled their top 100 Premier League players, with some surprising results. 15 Liverpool players made the cut.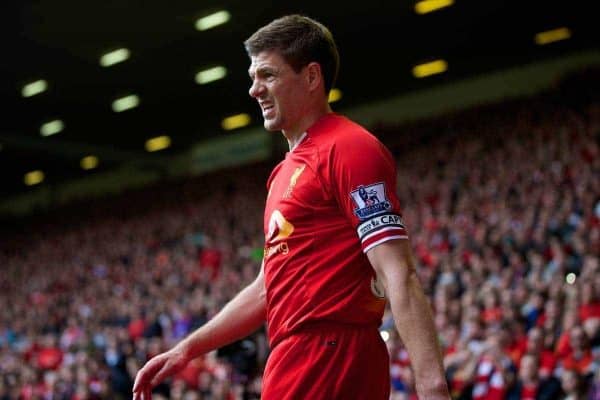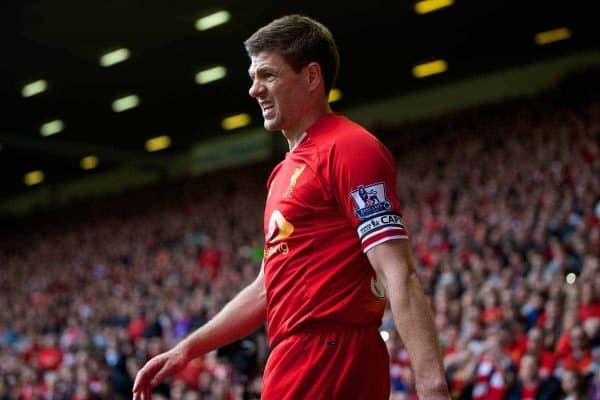 With opinions and performances rapidly changing, along with the demands of the sport, it may seem rather trivial to compile a top 100 of the Premier League's greatest players.
However, the results of The Telegraph's writer's poll makes for some great material, and is perhaps the most comprehensive list of the best players to grace the English top tier in the past 15 years.
The omission of Gianfranco Zola aside, that is.
Those casting their votes were "an expert panel including Henry Winter, Alan Smith, Jason Burt, Mark Ogden, Jeremy Wilson, Chris Bascombe, Luke Edwards, Jim White and Jonathan Liew."
Opening up with the sublime talents of Middlesbrough's Juninho, the list includes 14 ex-Liverpool players and one enduring Reds legend.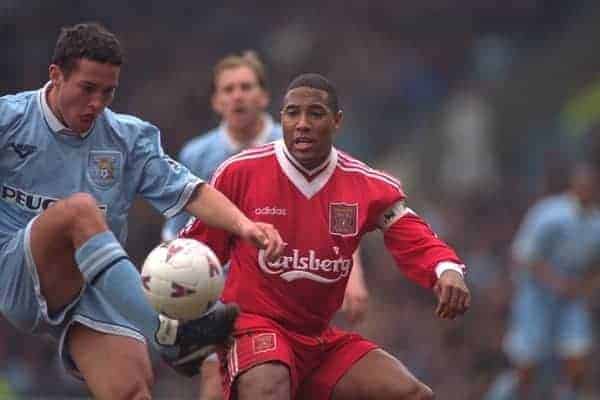 Immediately following the mesmeric Juninho at No. 99 comes another graceful midfielder in Englishman John Barnes, who the publication describes as "far from a spent force when the Premier League came into being, as anyone who saw his sublime displays for Liverpool in the mid-1990s can affirm."
Next up at No. 91 is Robbie Keane. "Keane falls into that category of players whose talents were rather underappreciated."
Not, perhaps, at Liverpool, mind.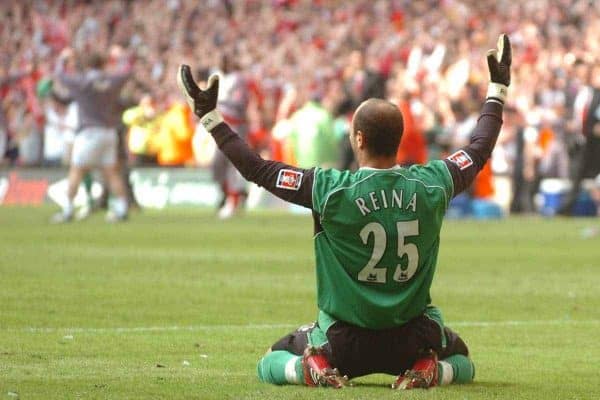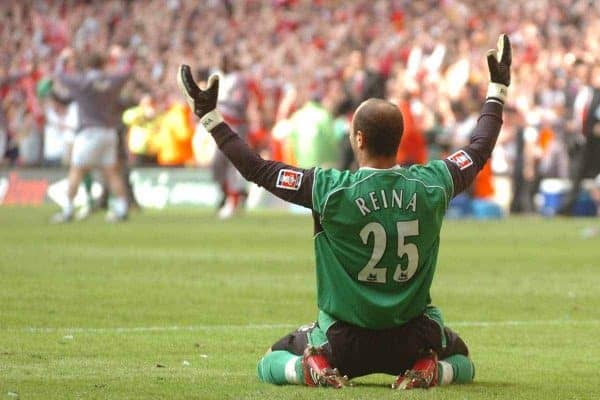 The first player to make the cut having truly reached his peak with Liverpool in the Premier League is now-Bayern Munich custodian Pepe Reina, at No. 87.
Despite losing form towards the end of his Reds career, Reina rightly finds himself on the publication's list, who hit the nail on the head by asserting that "between 2005-09 the Spaniard was exceptional."
If we're comparing goalkeeping talents, the decision to place the oft-calamitous David James at No. 85 and above Reina may be an bemusing selection. However, James' Premier League record speaks for itself.
"A huge goalkeeping presence and, despite the occasional lapse, one of the very best shot-stoppers."

Another player who made more of a name for himself at other clubs is No. 79: Paul Ince. "A busy, aggressive midfield presence," Ince spent just two seasons with Liverpool.
The next ex-Red to feature is Steve McManaman, at No. 71. "A gangly winger whose ability to run at speed with the ball attached to his boot promised greatness," McManaman is one of the best home-grown talents Liverpool have nurtured throughout the Premier League era.
No. 70 ushers in the nomadic Nicolas Anelka, presumably in search of another big payday at this juncture. At his peak—and Liverpool arguably saw a season of this—Anelka was a truly devastating goalscorer.
The Telegraph go some way to describing why Anelka is so underrated, as "a victim of his own versatility. He could be your target man, your wide runner, your line-breaker or your six-yard poacher, often all in the same game."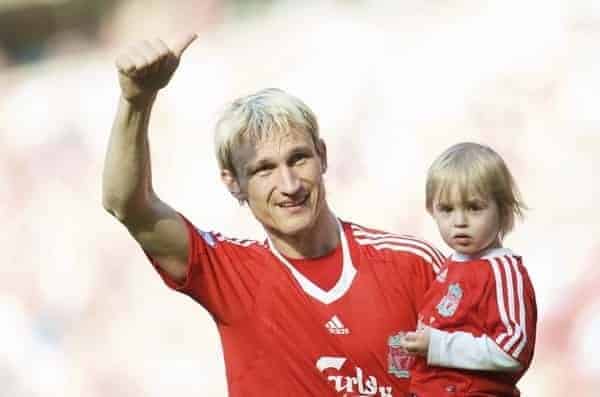 Surprisingly low on the list is No. 53 Sami Hyypia, with the Finn integral throughout Liverpool's successful tenure under Rafa Benitez.
However, as with most top player lists attacking players are favoured, and Hyypia ranked higher than fellow centre-back greats Ledley King, Martin Keown, Marcel Desailly and Gary Pallister.
"If there was a list of the greatest bargain Premier League signings, centre-half Hyypia would take some beating at a mere £2.5 million from Dutch football."
Suffering the pitfalls of an ill-fated, big-money move to Chelsea, Fernando Torres finds himself at lowly No. 51. "Forget the Chelsea version. At Anfield Torres was a combination of Michael Owen and Thierry Henry."
Torres' compatriot Xabi Alonso joins the fun at No. 42.
"One of the most gifted passers of his generation, such was the Spaniard's influence at Anfield it took four years for his ex-club to recover from his sale to Real Madrid." Arguably, the club still haven't truly recovered.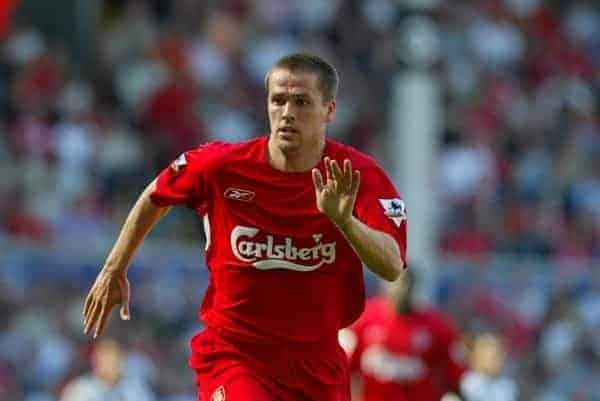 After controversial moves to Real Madrid and, later, Manchester United, many Reds would vindictively gloss over the Premier League contributions of Michael Owen at Liverpool, but the striker makes No. 41, as "at his peak he was one of the most formidable strike threats of his generation."
Jamie Carragher follows fellow Academy graduate Owen onto the list, at No. 39, "for his consistency, versatility and bravery." More than a backs-to-the-wall centre-back, should Carra find himself higher on the list?
Praise be to God: Robbie Fowler makes No. 26. Following 128 goals in 266 Premier League games for the Reds, God makes the list, particularly as "the accuracy of his finishing ability has remained unmatched at Anfield."
Despite such a relatively short time at the club, Luis Suarez makes No. 18 in the publication's list, and can be considered one of Liverpool's best players not just of the Premier League era, but of all time.
"English football is poorer without the Uruguayan, who strode the line between madness and genius."

However, there are no surprises which Liverpool players makes it highest on The Telegraph's list, with living legend Steven Gerrard ranking at No. 11.
"The greatest player not to win a league title…he will be remembered as the complete, modern footballer, and a man who constantly rose to the big occasion."
And ahead of Gerrard?
10. Frank Lampard
9. Dennis Bergkamp
8. Eric Cantona
7. Patrick Vieira
6. Cristiano Ronaldo
5. Paul Scholes
4. Alan Shearer
3. Roy Keane
2. Thierry Henry
1. Ryan Giggs
Which other Liverpool players should have made the list? Who should rank higher or lower? Let us know in the comments below.