We Are Liverpool editor, Neil Poole, reviews the last seven days for Liverpool FC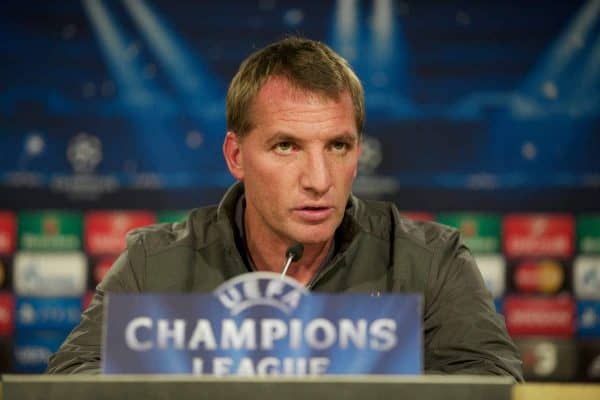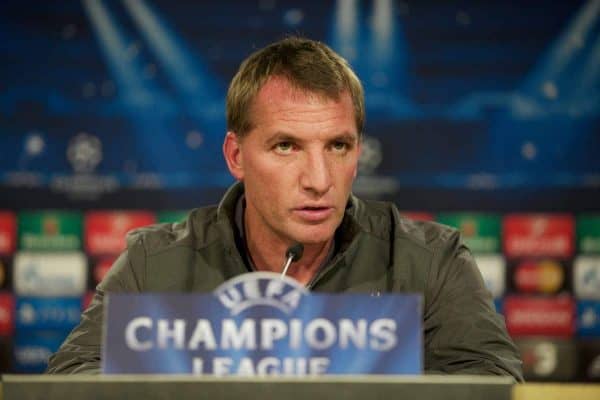 Feel terrible? Want cheering up? I'd stop reading now. Don't say you weren't warned.
The wheels of the LFC car didn't quite fall of this week. However, it is currently carrying far too many passengers and is being driven by a manager who seems hell bent on following the SAT NAV's directions despite the fact he's clearly about to drive into a lake.
"But 'Brendan NAV' said keep going straight ahead."
Yes, he sure did Brendan.
Difficult Decisions
The week for Liverpool has revolved around two massive games; both of which have seen the judgement of Rodgers questioned to a level not seen since those early tricky months in the late summer and autumn of 2012.
When the team for the Real Madrid game was announced on Tuesday, many who had long forgot what on earth Brendan Rodgers' philosophy actually was, wondered whether he'd dumped his 180 page manual and replaced it with something from the Homer Simpson school of thought:
If something is too hard to do, then it's not worth doing. You just stick that guitar in the closet next to your shortwave radio, your karate outfit and your unicycle and we'll go inside and watch TV.
The Champions League it seemed was the shortwave radio, the karate outfit and the unicycle. Put the unicycle on your Christmas list; you'll have plenty of time to practice because you won't have the Champions League to you distract in the new year.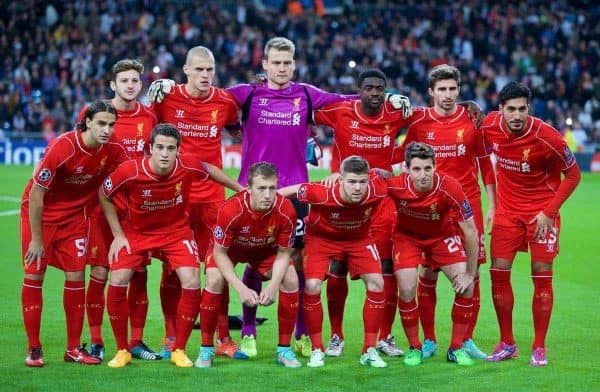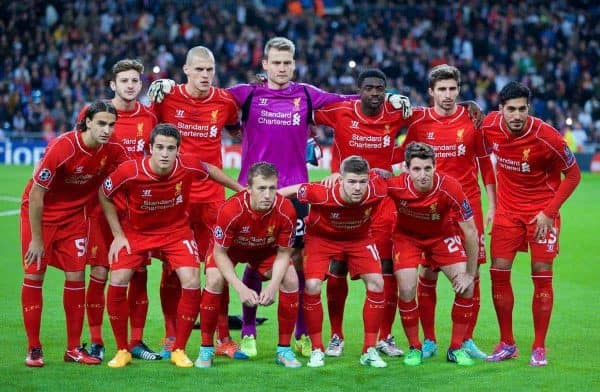 The interesting thing about the team selection is that, unusually, the response was fairly evenly split. For every cry of white flags being waved there was an equal number advocating bravery and the need for change in the wake of a woeful performance against an army of fat, topless Jimmy Nails.
No matter how strongly held your belief, the number of valid arguments from both sides points at a situation which wasn't and isn't black and white. Although the premonition by many that our starting eleven would start the game wearing gimp masks readied for 90 minutes of masochistic torture suggested that there is approximately 50 shades of grey.
Personally, I was quite torn on this team selection and could spend the next week pulling splinters out of my bum for the amount of silent fence-sitting I partook in over the whole affair.
Thirty six years of pretty consistent LFC doctrine, normally supported by a Shankly quote here or there, means I'm conditioned to a certain way of thinking and reacting to any given Liverpool based situation. Spending five years to get into a competition to then treat it like a Capital One Cup game when playing against arguably the best side in Europe in one of football's great stadium instinctively makes me feel quite ill If I'm truthful.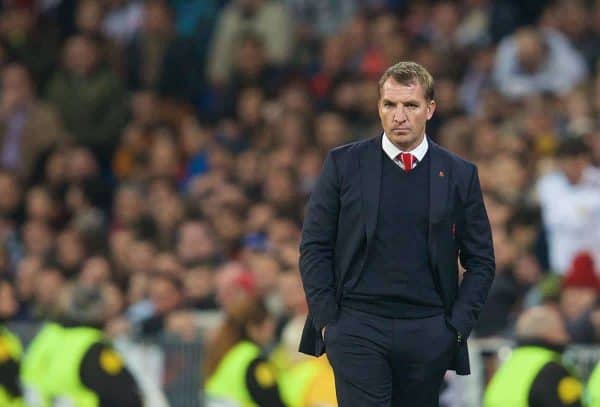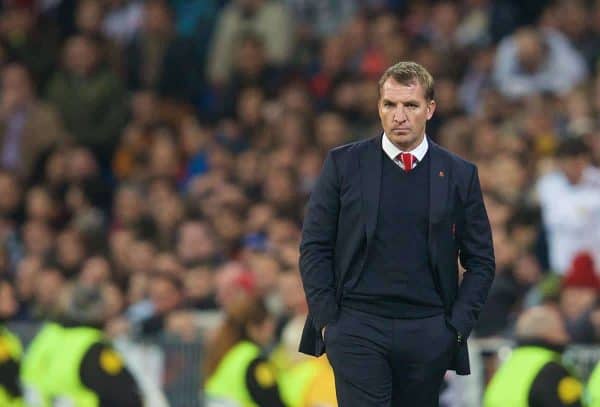 On the other hand, no one, and I genuinely mean absolutely no one in the current Liverpool squad demanded an automatic starting position in that game. Coutinho comes closest as he's clearly the one player who can make something happen at the moment. But once you take into account his tendency to disappear when he starts games away from home then even his inclusion can't be simply assumed.
As it was we played fairly well in the game albeit, Madrid, very much like Chelsea on Saturday, didn't really have to get out of first gear to beat us. Obvious and loudly touted positives from the game were the performances of Kolo Toure  and Emre Can.
There was surely no doubt both would start against Chelsea…
Easy Decisions
The song goes that two out of three ain't bad. That may well be the case in the world of food based musicians. However,  in a season in which the manager has persisted with out of form players and formations that aren't working when (at least) two come along who are a marked improvement, only utilising one out of two is at best perplexing and at worst myopic.
Can was deservedly in.
Kolo Toure, who days earlier had produced one of most assured defensive displays of the season, was out because he didn't cost twenty million pounds.
We played well for 15 minutes. We took our slice of luck but still deservedly went into the lead as Emre Can's positive run and shot took the type of deflection that pinball wizards Joe Cole and Frank Lampard were usually blessed with when wearing the blue of Chelsea on the Anfield turf.
I never bet against Liverpool. But if I did and there's a market for conceding from a corners I'd be all over it. Is there?
Anyway: corner, one all and to be frank, not for one second did I think we'd then go on to get anything from the game. Currently games seems to be a microcosm of this season's response to last season: We don't handle set backs very well.
Costa got the second. Like the entrance of Omar Sharif in Lawrence of Arabia anyone with half an eye could see it coming a mile off.
If you feel the need for an excuse for why we lost the game then pick any of these: Contentious eye gouging; hand balls; the ball going out of play before the second goal; and shambolic halting of the game by the ref when Balotelli was one on one with the keeper because a Chelsea was player down and they'd already had the opportunity to put the ball out of play.
Don't do it to yourself though. No one likes a liar. We were second best. If we'd got a penalty, they'd have just gone up the other end and scored another.
Despite the recent succession of losses and largely abysmal performances, Rodgers' Liverpool career to date buys him my backing. It buys him the backing of the majority of Liverpool fans.
Yet the substitution of our two best players, Coutinho and Can, earned a brief but audible chorus of boos from a crowd who do not quickly resort to such pantomime histrionics. The fact it was so short tells you everything you need to know. It was a gasp. A shake of the head and then speechlessness.
Doubtless Rodgers knows more than fans. But this is how the demise always starts. When people simply can't make sense of the managers actions anymore.
No one wants Rodgers out. I certainly don't. But he quickly needs to turn the SAT NAV off, look out the window at what's actually going on and divert the car from it's seemingly pre-determined path.
It's far too cold this time of year to be visiting any lakes.