Liverpool's 1-1 draw with Basel saw them crash out of the Champions League on Tuesday, and Brendan Rodgers has to shoulder much of the blame for some poor selection decisions.

Hindsight is obviously a wonderful thing in football, and we can all claim to know more than the manager after a game has actually finished, but there was a bad look about Brendan Rodgers' team selection as soon as it was announced on Tuesday evening.
The performance and match that followed was one of extreme disappointment, as the Reds' 1-1 draw with Basel saw them eliminated from the Champions League at the first hurdle.
The first-half, in particular, was one of the most hapless displays seen by a Liverpool side in a long time, with slack defending, woeful passing and toothless attacking in abundance. The only reason things improved after the break was because Rodgers realised the error of his ways and made changes.
Selection Woes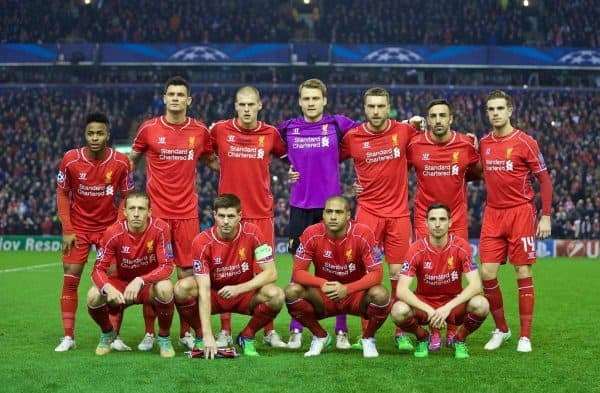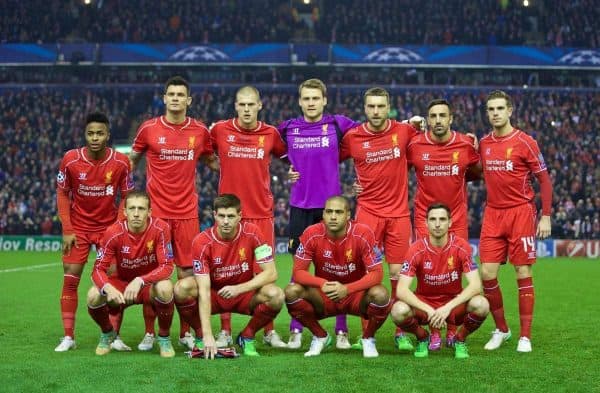 The first thing that immediately caught the eye when Liverpool's team was revealed was the inclusion of Jose Enrique. The Spaniard had featured just five times in all competitions prior to the game, and barring his experience, it made little sense.
Many felt that Rodgers would either choose Alberto Moreno at left-back, or play Glen Johnson there with Javier Manquillo at right-back.
He clearly felt Enrique could thrive in a big game, however, he was utterly atrocious. According to Squawka, he had a passing accuracy of just 56 percent, and he lost the ball carelessly in dangerous areas time after time.
As the Daily Telegraph's Chris Bascombe so expertly pointed out in his player ratings, Enrique's display was one of complete ineptitude.
"A masterclass in how not to play left-back. Made a few mistakes and tried to avoid possession from then on. Liverpool have tried to replace Enrique for two years and still he finds his ways back for a night such as this. Subbed at half-time."
José Enrique should go back to what he's best at. Taking selfies with his bird and posting it to Instagram.

— Aswin (@Zizouology) December 9, 2014
The former Newcastle man was substituted for Moreno at half-time, and although the 22-year-old was far from spectacular, Liverpool looked better with him in the side.
Rodgers' midfield choices were arguably the most spineless aspect of his management on Tuesday, however.
He went with a narrow, functional-looking midfield, with Lucas Leiva and Joe Allen sitting deep in a double pivot, Jordan Henderson and Raheem Sterling out wide and Steven Gerrard behind Rickie Lambert.
This was a midfield built for holding onto a lead, not trying to win a game. Barring Gerrard, there was nobody capable of producing incisive, defence-splitting passes in the middle of the park.
Even the skipper struggled in that respect until the last 20 minutes, while Sterling was the only player with the ability to beat a man.
Lucas and Allen were especially poor all evening. Although, according to Squawka, they had an 86 and 85 percent pass completion rate, respectively, whenever they tried anything even remotely risky they lost possession. They were shown up hugely in that respect.
https://twitter.com/CBurleyESPN/status/542417376176648192
More alarming is the fact that they both won less than 30 percent of their duels- Lucas 22 percent, Allen 29 percent- which shows they were giving the defence little protection whatsoever. Neither showed up on the night, and it hurt the team badly.
In fairness, Henderson gave his all but he was being played completely out of position. The 24-year-old is not a wide man and he thrives in a box-to-box role in the middle of the park. He offered no natural width or attacking guile.
Lambert's inclusion was again an issue, not necessarily because he's not good enough, but because he has been played so much of late. The 32-year-old has started five games on the bounce, and his movement was even more lacking than usual. He was unceremoniously brought off at the break, after a torrid 45 minutes.

Quite what is going on with Fabio Borini remains baffling, with the Italian was left out of the squad yet again, leaving Liverpool with no strikers on the bench. In the end, Rodgers played Sterling up front, but it seemed a rather desperate late move with little thought process behind it.
For a game of such magnitude, where three points were essential, Rodgers simply had to be more bold with his tactics.
At least one of Philippe Coutinho or Adam Lallana had to start, preferably for Allen, with Henderson occupying the Welshman's place in the centre of midfield.
This would have given the Reds more drive in the middle of the park, and more goal threat and trickery in attacking areas. It's no surprise that Coutinho added a spark, as did Lazar Markovic before his harsh sending off.
Conclusion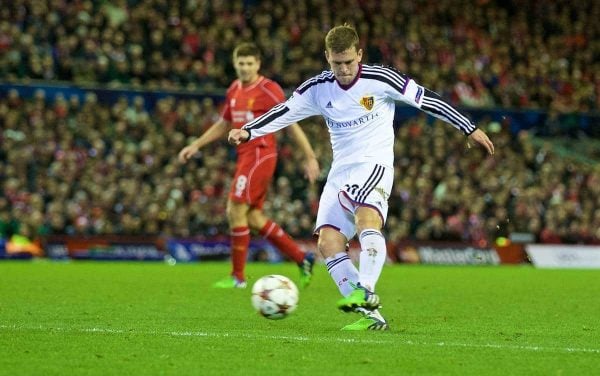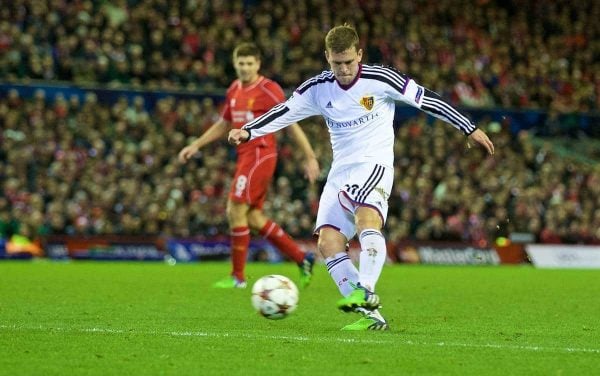 It was a bitterly disappointing night for all involved with Liverpool on Tuesday, and Rodgers got his tactics badly wrong.
Picking Enrique was completely puzzling. Lucas and Allen were never going to thrive in a double pivot. While Henderson's game is limited in a wide role. Lambert, meanwhile, needed to have been rested in the lead-up to the game in order to be of any use.
He made big selection errors against Basel, and must take the blame for his side's insipid early Champions League exit.
The pressure is really beginning to build on the manager, and with Manchester United at Old Trafford and Arsenal at Anfield the Reds' next two Premier League matches, losing both could prove catastrophic for the Northern Irishman.
[poll id="291″]