It's the competition nobody wanted to be in, but Liverpool fans must face up to life in the Europa League after the dismal Champions League exit this week.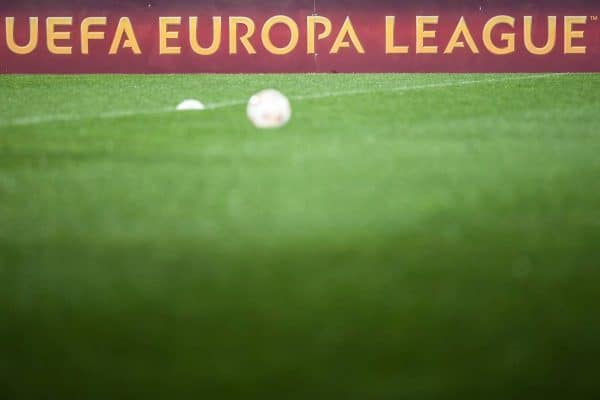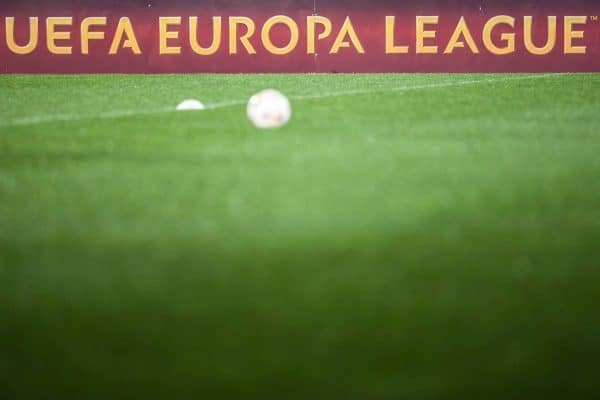 Liverpool will enter the Europa League as and unseeded side in the last-32.
They're joined by Roma, Ajax and Anderlecht (unseeded), plus Olympiakos, Sporting, Zenit St Petersburg and Athletic Bilbao (seeded).
The Reds will be at home in the first leg of their last-32 match, to be played on Thursday 19th February. The away leg will be a week later.
Joining the Champions League dropouts will be the group winners and runners-up from the 12 Europa League groups.
Those are: Borussia, Monchengladbach, Villareal, Club Brugge, Torino, Besiktas, Red Bull Salzburg, Dynamo Moscow, Inter Milan, Everton, Fiorentina, Celtic, PSV Eindhoven, Tottenham, Besiktas, Feyenoord, Napoli, Dynamo Kiev, Legia Warsaw, Dnipro, Sevilla, Wolfsburg, Young Boys, AaB, Guingamp and Tranzonspor.
Liverpool can be drawn against:
– Borussia Monchengladbach
– Club Brugge
– Besiktas
– Dynamo Moscow
– Inter Milan
– Feyenoord
– Napoli
– Dynamo Kiev
– Fiorentina
– Legia Warsaw
– Olympiakos
– Sporting Lisbon
– Athletic Bilbao
– Zenit St. Petersburg
The draw for the round of 32 takes place on Monday.
Draw procedure
There will be two pots for the round of 32 draw: the 12 group winners and the four best third-ranked teams in the UEFA Champions League group stage are seeded.
They will be drawn against the 12 group runners-up and the remaining third-placed UEFA Champions League sides.
No team can play a club from their group or a side from the same association. Games will be played on 19 and 26 February.
That means Liverpool cannot face Roma, Anderlecht, Ajax, Celtic, PSV or any other side who finishes second in their group.
No side can be drawn against another team from the same country at this stage either, meaning Everton and Tottenham aren't possible opponents – yet.
We'll update here after the final round of Europa League games on Thursday night.
Road to Warsaw
The final will be played on 27 May 2015 at the Stadion Narodowy in Warsaw, Poland.
Round of 16: Draw 27 February, matches 12 & 19 March
Quarter-finals: Draw 20 March, matches 16 & 23 April
Semi-finals: Draw 24 April, matches 7 & 14 May
Final: Wednesday 27 May, Tenth Anniversary Stadium, Warsaw