Liverpool supporters groups Spirit of Shankly and Spion Kop 1906 say a meeting with club officials this week over ticket prices resulted in a "positive and much needed step in the right direction".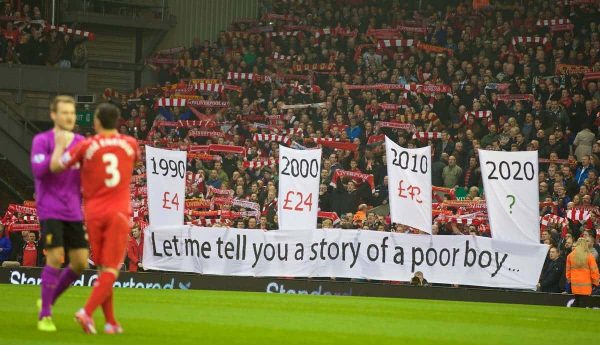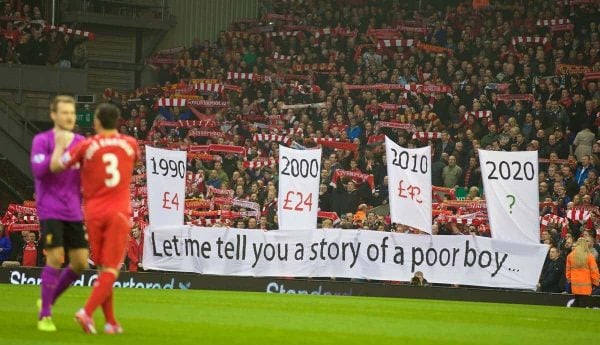 Following a no-flags protest at Liverpool's recent Premier League game against Stoke City at Anfield, owner John Henry agreed the club would meet to discuss their concerns on ticket prices.
Last Thursday representatives from the two supporters groups, as well as the Liverpool FC Supporters' Committee, met with Chief Executive Ian Ayre, Communications Director Susan Black, Head of Ticketing and Hospitality Phil Dutton and Chief Financial Officer Andy Hughes.
There was agreement that ticket pricing impacts the atmosphere inside Anfield and that the club's history, flags and traditions need to be protected in order to be passed on to future generations.
Liverpool FC agreed to establish working group on ticket issues to help develop solutions, whilst the club also agreed to review the ticket prices for the forthcoming Europa League tie against Besiktas in February.
A statement released by Spirit of Shankly and Spion Kop 1906 on Monday afternoon positively concludes from the meeting:
There is still some way to go before we make football not only cheaper, but affordable. We will continue our work and campaigning on ticket prices and we will update supporters on plans as they are developed. However our meeting with the club has opened up a window of opportunity, for us to start discussions on how we work together to fix the problem. Our position remains clear – football is unaffordable and we won't stop until we change that. By the club engaging with the biggest 'stakeholders' in the game, supporters, we may see that solutions are easier to find and much more long lasting.
Minutes from the meeting can be read on the club's official website here.