Aaron Cutler considers Liverpool's modern day greats.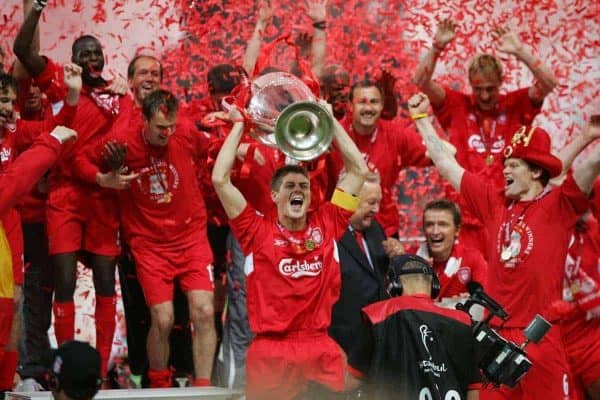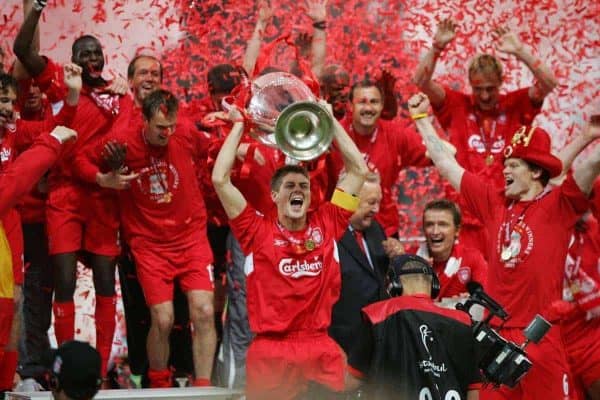 The very mention of Istanbul brings back a flood of glorious memories. Be it the breathless comeback, the inexplicable save, the tantalising shoot-out or that winning euphoria; encapsulated by the site of the local lad hoisting the prettiest of trophies…
Footballing utopia never to be equalled or eclipsed.
The aforementioned are naturally etched into my mind, along with an entire summer's worth of subsequent celebration. Oh summer 2005, surely worthy of a Bryan Adams ditty. On such momentous occasions little, seemingly irrelevant details also seep into the memory bank. I remember the taste of that first beer, dancing long into the night and oddly – Gabby Logan.
I doubt Miss Logan, or Yorath as it were, features prominently in many supporters' recollections, particularly those sensible enough to swerve ITV in favour of Sky. But I will never forget settling down in front of the TV for this, the pinnacle of my fanship, to be greeted by Gabby and Steve McManaman. Nothing overly exciting there you might say but her subsequent introduction has stuck with me. 'Here with us tonight is Liverpool Legend Steve McManaman' she proclaimed. A frown adorned my pubescent face. Legend I thought? In the words of Paul Merson 'Not for me'.

In fairness I like Macca. I began watching Liverpool in 1996 when he was most definitely in his Anfield pomp, scoring a double in the first match I ever witnessed. He was gangly yet tricky, lightweight yet quick, mercurial yet brilliant. For an impressionable kid earning his footballing stripes the sight of anyone resembling Shaggy from Scooby Doo was also likely to win favour. He was a class act, capable of winning games by himself or in tandem with his great mate – you know the one. But a legend? No.
His decision to walk away from Liverpool on a bosman free still rankles. The first major deal of its kind nobody quite seemed to grasp the seriousness of the situation. Surely we would receive SOME fee, right? Wrong.
Few could blame Macca for upping sticks and joining Real, wherein his lust for silverware was certainly realised, albeit as somewhat of a bit part player. You can however question the manner of his departure and thus his standing amongst supporters. Moreover, a meagre trophy haul of one FA and one League Cup was scant return for such ability, even if he inspired the latter with a quite brilliant final display.
I rank McManaman as a quality player who captured my imagination. A favourite without doubt but a legend? Certainly not.
What is a legend?
Which begs the question, what constitutes a Liverpool legend? Some were born or rather cemented that night in Istanbul. But given the history and traditions of our great club, one long drenched in unparalleled success, you could claim there are precious few modern day equivalents.
Over the course of 30 years we birthed a multitude – from Callaghan to Hunt, St. John to Keegan, Clemence to Hughes, Souness to Dalglish and so forth. But the onset of the 90s and with it the re-birth and re-brand of football brought an end to that pipeline, a flood of Hall of Famers replaced by a trickle effect. In my (football supporting) lifetime there are but five legends.
Admittedly us younger lot can boast cult heroes, fine players and true contenders but truthfully just a handful of men meet the criteria set for an all time Liverpool great. That status is surely bestowed in light of longevity, influence, success and legacy. Few tick all of those boxes, fewer still trading under that title in conjunction with media and promotional activities.
Take Luis Suarez as a case in point. I would rate the Uruguayan as the best player I have seen live but not the greatest and again, not a legend. He jumped ship too quick for consideration. Xabi Alonso's popularity transcends Liverpool's own support. A masterful midfielder he soars into my five personal favourites but falls short of legendary status. Harsh? Perhaps but Xabi, like Suarez after him, adorns a second band of Liverpool player.
They are joined by Pepe Reina, Dirk Kuyt, Steve Finnan, John Arne Riise and the like. Good, loyal servants forever revered but eclipsed by those drowning in medals. Granted, had their performances lit up lesser clubs they would each have a statue built in their honour. But such is our history they are understandably – if not rightly – overshadowed. A hard earned snobbery if you will.
To my mind I have witnessed six Liverpool legends, one of which had that status revoked. They are as follows.
Robbie Fowler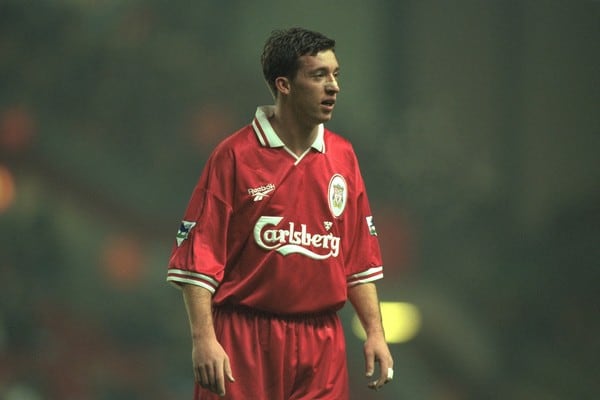 The hero of my youth and still the best finisher of the modern era. In combining goals with cheek Fowler won the hearts of every Kopite, striking a rare bond not replicated since. He was the Darling of The Kop, a scouse superstar betrayed by teamates whose soft underbelly and defensive frailties kiboshed his own exploits.
Trophies would eventually follow, ironically as influence waned. Forced out by the iron fist of Houllier his status remined undiminished, a fact symbolised by an emotional return five years later. A local lad who never forgot his roots Robbie is revered by all reds, ranking fourth in both the official websites' Top 100 countdowns.
Jamie Carragher

Another local lad whose endurance was fuelled by heart as much as talent. Moved around more than a chess piece Carra initially paid the price of versatility but eventually settled at centre back where he fast became an immovable object in more ways the one.
The Treble success of 2001 is overshadowed by the miracle of Istanbul but Jamie played an integral role in both seasons. That willingness to put his body on the line was best demonstrated at the Ataturk where cramp and exhaustion were overcome and a legend written. A warrior whose commitment and consistency spanned 17 years , placing him second on the all time appearance list.
Steven Gerrard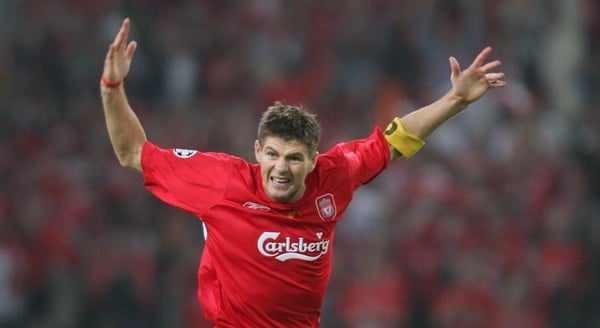 The greatest red of them all? Certainly of my lifetime. Forget the present day circus and hark back to the halcyon days when Stevie was probably the best player in the world. Roy of the Rovers personified he regularly dragged a rank average side to unchartered heights.
Think back to stoppage time of the 2006 FA Cup Final and ask yourself whether any other player in world football could have scored that goal? One of countless match winning/season defining contributions Gerrard would have graced any Liverpool side of any era. The embodiment of The Kop's passion he is iconic and – if managed correctly – can still make a telling contribution. Yes, really.
Sami Hyypia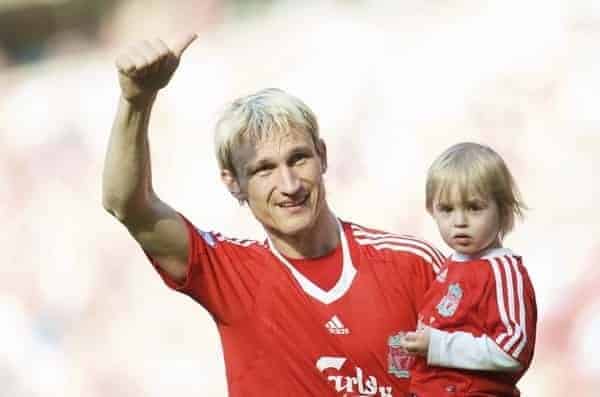 The greatest compliment you can pay Sami Hyypia is that I have no recollection of him being flustered (if you exclude his current spell as Brighton manager). Those glaring deficiencies highlighted in Fowler's pomp were seemingly cured overnight as this unknown Fin, signed with next to no hoopla, slotted into a backline now regimented and sturdy.
Hyypia was aerially dominant yet technically competent. He brought order and presence to a defence that would duly underpin the entirety of Houllier's reign. Strong partnerships were forged with first Stephane Henchoz and then Carragher as Sami became one of the Premier League's greatest foreign imports and perhaps Liverpool's best coup.
As with any legend bookmark moments were plentiful – goals against Juventus and Arsenal spring to mind, as well as faultless displays at Old Trafford and the Nou Camp. Seldom does any player serve 10 years at one football club, never mind an unknown quantity. It was a sad day when Sami bowed out and we struggled to replace him. You could argue we are still to truly do so.
Dietmar Hamann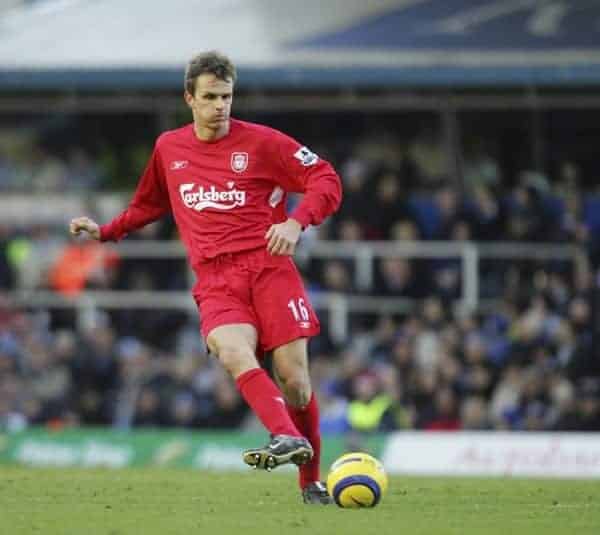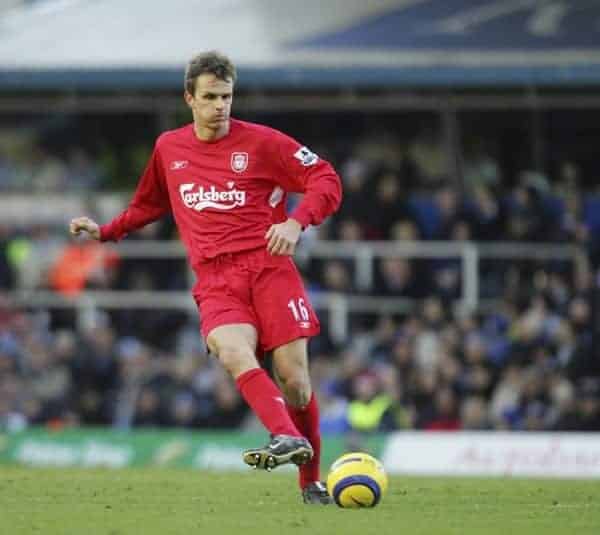 The Kaiser's inclusion in this list may raise a few eyebrows but lest we forget he was a key cog in Houllier's transformation of Liverpool, sticking around long enough to usher in the Benitez era also. A composed, dependable figure he mastered the 'Makelele Role' before the press coined such a cringe-worthy term. Another mainstay of that 2001 Treble winning team Didi played a major role en route to Istanbul before famously turning the game as a half time substitute.
Like Hyypia the greatness in Didi's game often stemmed from his understated contribution. A tranquil presence on the pitch his off field antics simply add to the legend. A top, top player underrated by fans and pundits alike he was a class act deserving of the many pints bought him around town.
Michael Owen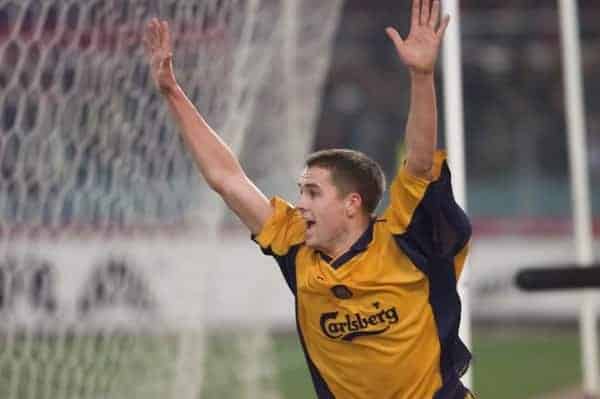 Judged purely on his time at Liverpool Michael Owen should be viewed as a legend. His cup final heroics alone demand respect and appreciation, not to mention 158 goals in a breathtaking blaze of youth. Sadly his decision to follow McManaman's lead and embark on a career in Spain besmirched that reputation while a late sauté at Old Trafford shattered it.
A great suspicion was always held for Owen. Many believed he saw himself as an England player first, a Liverpool one second. Not only that but his straight-back media training failed to endear. We relate to those who taunt Evertonians and display remnants of a personality – Owen did neither.
His regrettable decision to join United and thus enter early retirement confirmed our reservations, destroying any legacy in the process. Understanding, if not forgiveness, would stem from an admittance of error. Sadly Owen is too arrogant to concede his mistakes. His well earned place in the pantheon of Liverpool greats is revoked but at least he 'won' a Premier League medal…
There you have it, the five players I feel I can hold up as legends of my era. In an age where that word is bandied about more than a High Street flyer these individuals stand-out as genuine company for those decorated and revered. We can only hope this exclusive club swells in numbers over the next decade or so and does not become a sorry lockout.
Disagree? Who do you think deserves to be called a modern day Liverpool Legend?