Steven Gerrard may have taken some criticsm of late, as his superpowers diminish with age, but when it comes to truly pivotal matches, like Basel on Tuesday, he still stands head and shoulders above his teammates.

Gerrard has had a pretty rough time of things this season, it's fair to say.
The 34-year-old, arguably the greatest player in the club's history, has been written off in some quarters, with some questioning whether Liverpool's poor start to the campaign was partly due to his below-par performances.
Gerrard splits opinion now, without question. There are those who have grown up idolising the legendary midfielder who find it extremely hard to pin much blame on him given his past exploits, and there are others who would happily see him play very little. There's a middle ground somewhere.
Regardless of your stance on him, it's hard to argue that, with Tuesday's crucial Champions League clash with Basel upon us, there isn't anybody in Brendan Rodgers' squad you would depend on more when it comes to producing a match-winning performance.
Talisman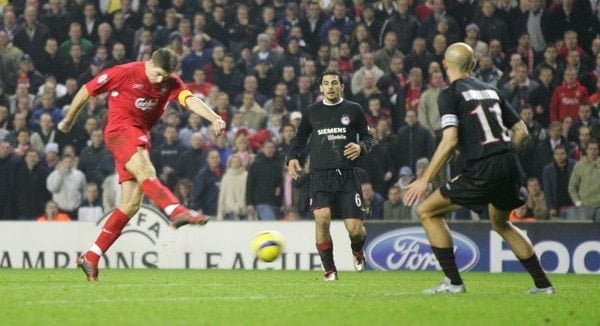 Gerrard's remarkable talents are clearly on the wane, and have been for several years now, but he is still unquestionably the Reds' man for the big occasion. As Arsenal legend Thierry Henry once so accurately put it:
"I can't think of a striker in the world who has scored as many important goals, never mind a midfielder."
Whether it be nerve-jangling Champions League knockout games, domestic Cup finals and fierce clashes against Everton and Manchester United, the skipper has produced in the biggest matches more than any Liverpool player in the club's rich and illustrious history.
He remains the only footballer in history to score in the final of the Champions League, UEFA Cup, FA Cup and League Cup.
Some will try and argue that those days are long gone, and that he hasn't been that player for years, but you only have to look at the last few years to prove that theory wrong.
Since reaching that dreaded age of 30, where suddenly every performance, misplaced pass and skewed shot is scrutinised, Gerrard has scored a hat-trick against the Toffees, two doubles at Old Trafford and many nerveless late penalties in tight games.
Even this season, where he has been so maligned at times, it was his wonderful free-kick that broke the deadlock in the Merseyside derby and his last minute penalty which saved the day at home to Ludogorets. He comes alive when it really counts.
Basel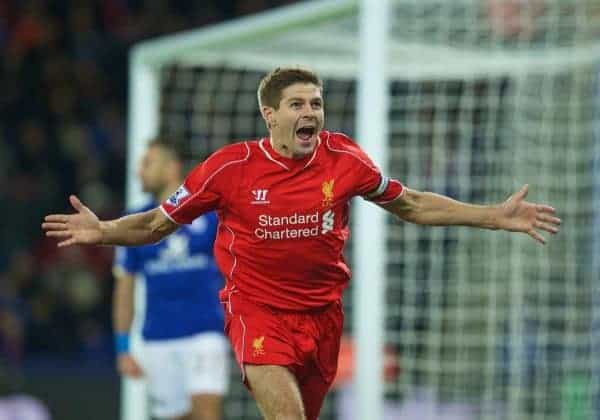 Tuesday's showdown with Basel has the potential to etch its name into Anfield folklore. It has a very similar feel to the unforgettable 3-1 win over Olympiakos in 2004 about it, which incidentally, was exactly 10 years ago today.
That side a decade ago was not littered with experienced, proven match-winners at all, and Rodgers' current crop are no different. This is why Gerrard will be so vital to the Reds' chances of qualifying for the last-16 on Tuesday.
Raheem Sterling certainly has the potential to be the star on the night, but it's easy to forget that he has hardly played in games of this magnitude yet. The same applies to Philippe Coutinho, Emre Can, Adam Lallana and, dare I say it, Lazar Markovic.
Rickie Lambert may be 32, but he has never come close to experiencing such an evening during a career spent mainly in the lower leagues. For all the various qualities Lucas Leiva, Jordan Henderson and Joe Allen bring to the team, would you have total faith in them delivering when the pressure is really on?
Alberto Moreno and Javier Manquillo are both very inexperienced full-backs, while Simon Mignolet, Martin Skrtel and Glen Johnson don't exactly fill you with any confidence.
Kolo Toure could thrive, in fairness, given his pedigree, while Daniel Sturridge would be seen as a big game player by many.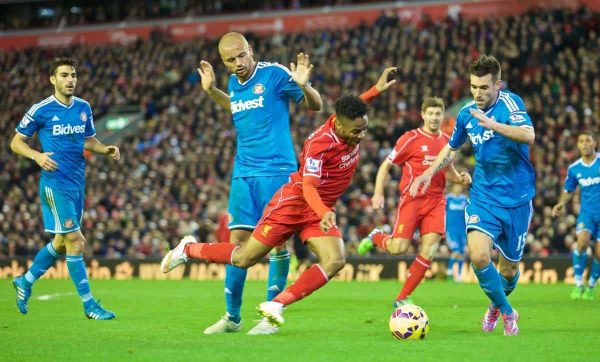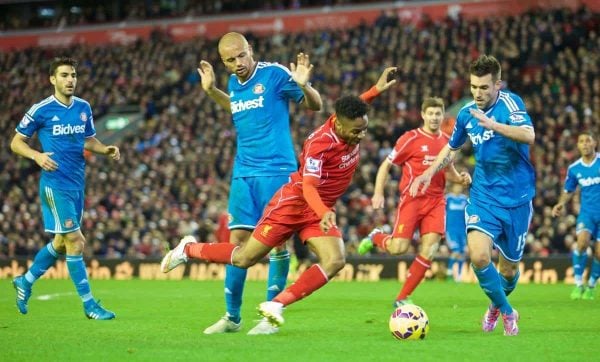 This is a young, slightly naive Liverpool side – it's times like these you have to question Rodgers' decision to bring in so many young players in the summer, rather than some established stars – and there is every chance they could freeze a little on Tuesday.
Stood among that group of players will be Gerrard though, and Rodgers' decision to rest him against Sunderland on Saturday clearly shows how important he sees his captain for this crunch clash.
The 34-year-old may not be the force he once was, but if there was one Liverpool player you would bank on being the difference against Basel, when we are most in need of a moment of inspiration, it would still be 'Captain Fantastic'.
Do you agree? Let us know your thoughts on Gerrard in the comments section.