It seems like Brendan Rodgers couldn't please everyone with his approach to Steven Gerrard's future, and here Jack Lusby defends the manager.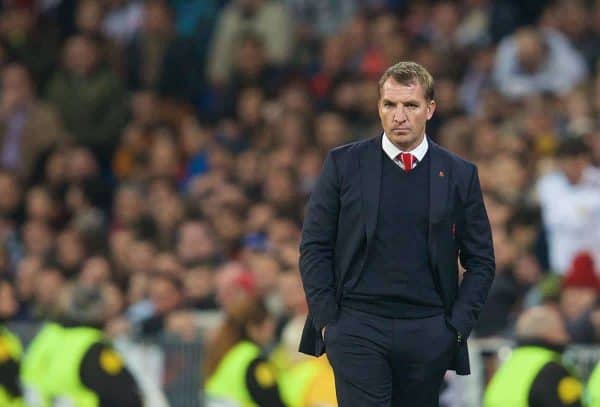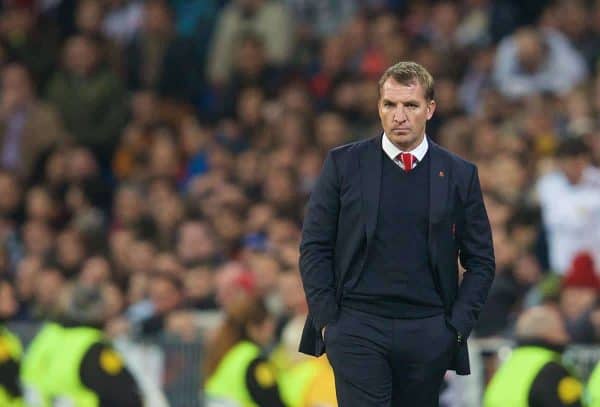 After the announcement of Steven Gerrard's upcoming summer move from Liverpool, questions were immediately raised as to how hard manager Brendan Rodgers tried to keep his side's talisman on board.
One of the first to do was former Liverpool defender Jamie Carragher, who wrote in his column for the Daily Mail that "I cannot help feeling Liverpool's hierarchy should have done more to ensure he remained at Anfield."
Carragher continued: "Surely they could have come up with an arrangement that would have benefited all parties in the short and long term?"
Rodgers: "Gerrard's had 16 incredible years here and I believe he can continue to work at this level for the next couple of years."

— Viktor Fagerström (@ViktorFagerLFC) December 1, 2014
Unfortunately, this is a wholly sentimental view, and accusations levelled at Rodgers—who has publicly backed Gerrard throughout his tenure—are unjust.
Liverpool will have tried all that they felt they could realistically do to convince Gerrard to stay at the club.
Ultimately however, the captain's decision is based on an evaluation of facts, and is as pragmatic and commendable as they come.
Gerrard's Desire for Week-In, Week-Out Football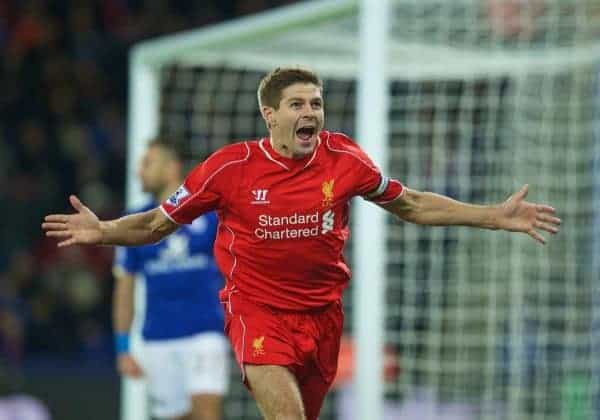 In summarising his decision, Gerrard made an interesting concession:
"My decision is completely based on my wish to experience something different in my career and life and I also want to make sure that I have no regrets when my playing career is eventually over."
It has become abundantly clear that Gerrard maintains the need for regular football, rather than stagnate regretfully on the substitutes' bench.
Rightly so too, most Liverpool fans would perish the thought of their most-cherished player fading into Merseyside obscurity for the next season or so.

Gerrard admitted in an emotional interview this week, "the key conversation or moment [in my decision] was with the manager when he sat me down not so long ago and said it was time to manage my games for me and for the team."
"When you've been a starter and a mainstay in the team for such a long time, it was a very difficult conversation to have with the manager."
As Gerrard's closest footballing confidant, Carragher also noted in his column that game-time was big on the list of the midfielder's requirements in contract negotiations with Liverpool this season:
"I have spoken to him on many occasions about the transition from being one of the first names on the teamsheet to having your appearances managed. It is difficult and that, in all honesty, was the main reason I retired. He is now missing one game in three and, in all likelihood, next season that would have risen to one in two. Steven is not someone who would be comfortable just sitting on the bench and, in that sense, he has made the right decision."
Gerrard clearly, and understandably, wanted to maintain a headline fixture at the club, but this proved to be too big a demand for Liverpool.
Rodgers' Best Interests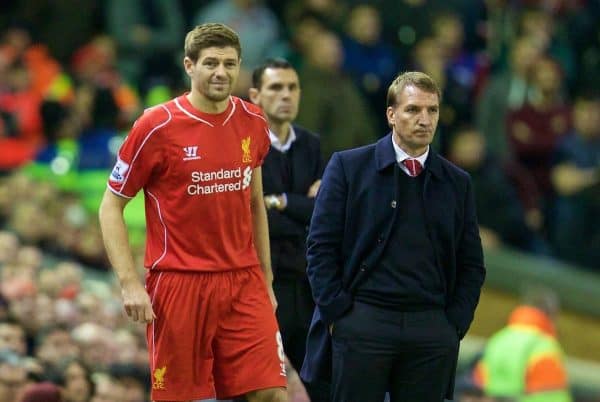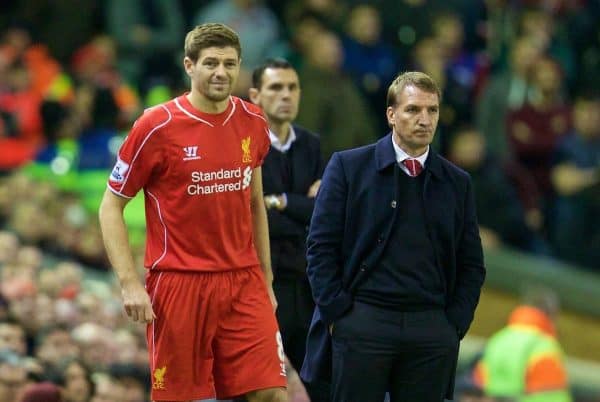 Naturally, Rodgers couldn't afford to fulfil Gerrard's wish of week-in, week-out football at Liverpool, with the club competing on four fronts this season after gaining qualification for the Champions League in 2013/14.
All but the hardiest of footballing battle-axes struggle to perform twice in a week, let alone with games spanning Sunday to Wednesday to Saturday, for example.
This season, for example, John Terry is the only outfield player in the 34-and-over bracket to have featured for more Premier League minutes than Gerrard.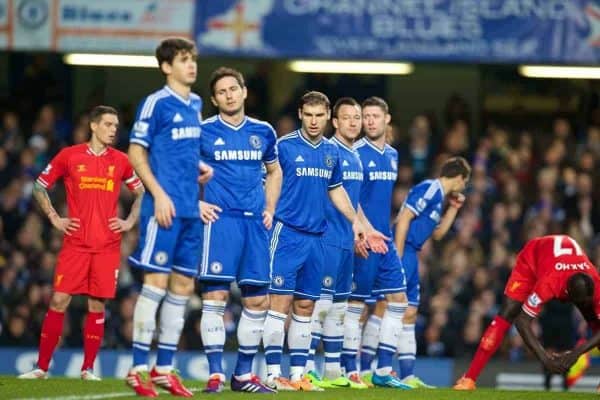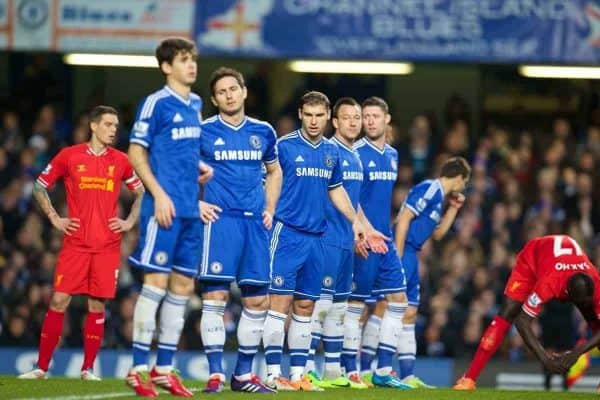 As a centre-back at Chelsea, Terry is supported by the able and defensively diligent Cesar Azpilicueta, as well as maintaining a freakishly consistent level of performance.
Gerrard is not provided the same level of support, and no longer boasts that level of consistency.
As Rodgers himself underlined on Gerrard's decision: "His role is slightly different now, he still sees himself wanting to go on and play for a couple of years. Naturally at this level it was going to taper over the next couple years."
Games such as December's 4-1 victory over Swansea City give an indicator of Rodgers' vision at Liverpool.
A free-flowing, high-pressure attacking system thrived at Anfield and, serving as a stark reminder, Gerrard didn't feature at all in this game.
https://twitter.com/Robish13/status/549684434975211520
The following game saw Liverpool overrun for large portions of the game as they welcome Leicester City on New Year's Day—this time, Gerrard started and played the full 90 minutes.
With this as evidence, it seems in Rodgers' best interest to keep Gerrard in a marginalised role, but with the captain effectively demanding regular first-team football if he was to stay on, how could the manager sate both areas?
An Unavoidable Outcome

In the end, with Gerrard announcing his summer departure, Rodgers casts a resolute figure.
The manager will have done all he could to persuade his captain to stay at the club, but ultimately could not offer him the requisite game-time.
It is a great wrench, naturally, to see such a long-serving, loyal and ultimately important player leave the club, but it should be encouraging to Liverpool fans that there is no sentimentality in this decision.
Gerrard's moving to MLS is for a want of sustained football, and Liverpool couldn't offer him that, physically.
Forget the sentimentality, Liverpool are far better as a unit without Gerrard.

— John O'Sullivan (@NotoriousJOS) December 29, 2014
What should be most assuring for Liverpool fans is how Rodgers kyboshed any sentimentality in his team selection for the rest of the season—there will be no unwarranted Gerrard selections.
"I will always pick the best team for any game. It hasn't changed, he understands where it's at and the number of games he will be playing. There will be no change to that, I will pick the team to get the best physicality."
Perhaps the only change will be for the positive: Rodgers will no longer look to assure Gerrard of his long-term future at the club, and the captain will see his game-time understandably reduced.
Could Brendan Rodgers have managed Steven Gerrard any better so far this season? Let us know in the comments below.