Jamie Carragher thinks Liverpool did not do enough to prevent Steven Gerrard's "surprise" exit from Anfield.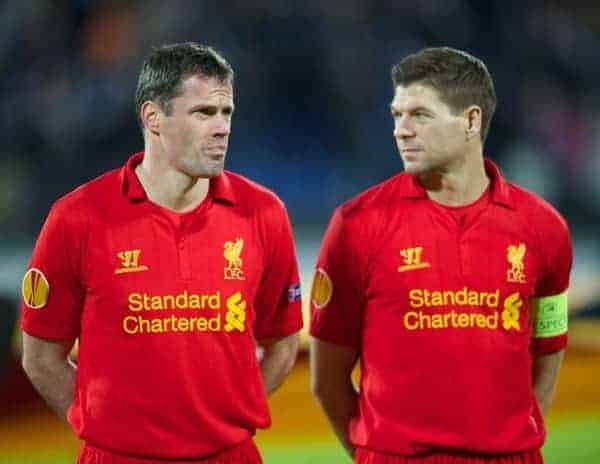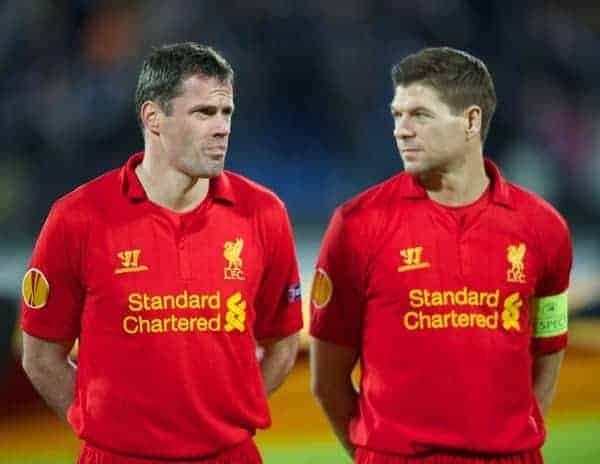 Gerrard announced on Friday that his 17-year spell at Liverpool will come to an end in the summer when his contract expires.
The 34-year-old is expected to see out the rest of his playing career in the United States and he then has ambitions of returning to the Merseyside club in some capacity.
Carragher admits Gerrard's best playing days are behind him, but feels the club should have made every effort to keep their captain because of his experience.
The Anfield club offered Gerrard a new contract, but Carragher, who played alongside the midfielder in the Liverpool first team for 15 years, thinks they should have pulled out all the stops to keep him on Merseyside.
"From the club's point of view, I am surprised," the former Liverpool captain told Sky Sports News.
"It was Stevie's decision, but could the club have maybe done a little bit more? Maybe spoken about a coaching role in the future to try to entice him to stay?
"You are not losing Steven Gerrard of 24 or 25 years of age. He's not the same player at 34. No player is at that age, but I just think to lose that experience at the club, which he can pass on to the youngsters at the Academy and players in the first team now…
"I just look at that and think from a club's point of view and a supporter's point of view I would have liked to have seen him stay in some capacity."
Gerard Houllier has little doubt Gerrard will one day become Liverpool manager, but Carragher thinks the former England captain will not be offered the position in the future unless the club are certain he will do a good job.
"He's got the name and the profile to do it," the ex-Liverpool defender said.
"If Steven Gerrard wanted to be a manager and was up to the job then of course you would love to see him in that dugout because of what he represents for the club.
"But Liverpool Football Club shouldn't be about giving people jobs just because of what they have done as players."
PA