Tom McMahon discusses how improved self-belief has been key to Liverpool's recent uplift in form and why this may prove to be a key advantage during the most competitive race for Champions League contention in Premier League history.

"If you don't have confidence, you'll always find a way not to win."
(Carl Lewis, American track and field legend and 10-time Olympic gold medallist)
Confidence, self-assurance, belief – an invisible and intangible force that very much shapes the world we live in.
It can turn a minuscule insignificance into a towering juggernaut, or even suck the life out of an omnipotent force until they're a laughing stock and a complete shadow of their former self – just ask Fernando Torres about his Chelsea career.
In sport, an intrinsic belief in one's abilities is vital; if the individual is having a crisis in confidence then it can negatively impact decision making to the detriment of the team (or as Liverpool's sports psychologist Steve Peters would say, "become hijacked by The Chimp").
Likewise, self-assurance in ability means that the players can display their true talent, free of worry and irrational thoughts and are able to effectively re-enact what they practice in training when it matters on the pitch.
Confidence breeds success and success breeds confidence, they mutually reinforce each other and create a positive cycle.
Fortunately for Liverpool, this circle of happiness is exactly where the club have found themselves since the turn of the year, and will be a key advantage in what looks like will be the most competitive race for the Champions League in Premier League history.
Transformation

Back in the twilight of 2014, the team were an absolute shambles.  None of Liverpool's strikers could score consistently, with one goal between all three fit strikers; the defence trembled at the very notion of a player running towards goal – hell, they even made Yannick Bolasie look like Mane Garrincha in his pomp – and Simon Mignolet was so poor in goal that Bruce Grobbelaar branded him 'worse than Dracula' when it came to crosses.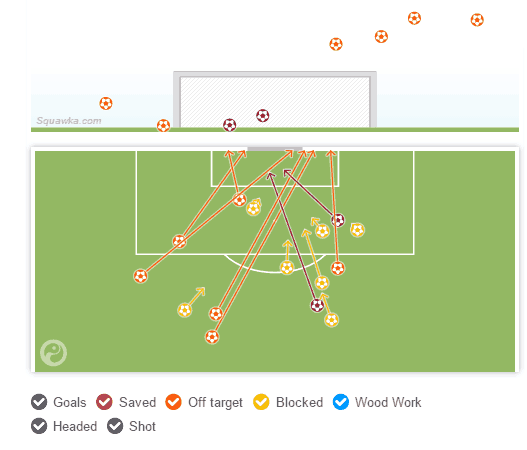 After 16 fixtures into the season, Liverpool had slumped to the bottom-half of the table, been thumped 3-0 by arch-rivals Manchester United and were 10 points off of a Champions League position.
Worse still, Liverpool had only averaged 1.31 points per game, which stretched over a season would only account to 50 points. To expect heads to drop and shoulders to slump would have been an understatement.
But there's been a paradigm shift; Brendan Rodgers realised that his stubbornness was hindering the team, so changed his approach to a 3-4-3 (take note Louis Van Gaal), which tactically suited the team and got some much needed points on the board.
"This is an exciting system because it gets a lot of your technical players into the team, gives you domination centrally, gives you the extra body from behind to build the game and gives you good positions on the outside to keep the ball and penetrate."

(Rodgers on the 3-4-3 formation)
While Liverpool's 1-0 victory over Burnley away wasn't the most cultured of performances, the defensive solidity and three points proved to be the starting point of a great run of form and new-found belief. Success breeds confidence.

Look no further than Mignolet's dramatic uplift in form – as mentioned, the Belgian goalkeeper was bereft of confidence, making unforced errors, fumbled the ball whenever a ball was crossed in and remained stationary on his line.
The 26-year-old has since admitted to over analysing his game, with the number 22 stating that he's now more assertive in his decision making.
"So I tried to change and just make a decision – rather than thinking too much – because then you are doubting what to do and you are losing time and don't have that, especially in the Premier League. After that I made sure I acted and was more decisive and commanding, and ever since it has gone very well. I am very pleased with what we changed…"

(Simon Mignolet on his change of in-game mentality)
After some defensive shut-outs, Mignolet is now looking two foot taller in goal and has made some outstanding game-changing saves over the past two months. Not only does the Belgian international now come out to claim crosses and set-pieces, but he's actually become brilliant at it, showing a side to his game that many spectators didn't know he was capable of.
To sum it up: In December, Mignolet was dropped for Brad Jones "indefinitely". Now he's a serious contender to win the Premier League's golden glove – with only Southampton's Fraser Forster ahead of him in the clean sheet table.
Of course a stable back three helps, but added confidence and belief has played a tremendous part in the Belgian's transformation; he now feels that he belongs at Liverpool.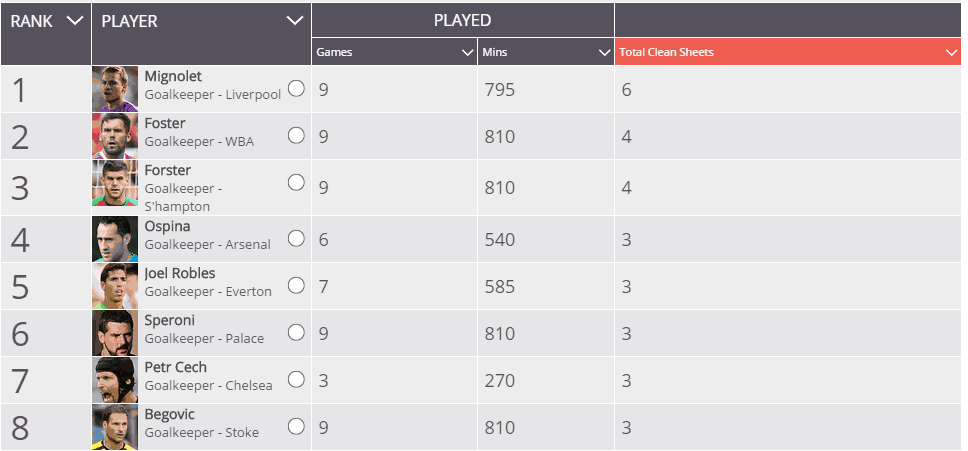 New signings Dejan Lovren and Mario Balotelli were Liverpool's two biggest disappointments in the first half of the season, but have in in the past few weeks provided some vital cameo appearances, with Lovren registering a clean sheet against Southampton and Balotelli scoring two match-winners against Besiktas and Tottenham Hotspur.
The pair have both looked lost since their arrival to Merseyside, but are showing signs of the players that the club invested so many millions into getting. Their contribution in the run-in for fourth and in the Europa League could be crucial.
Not just the playing staff
Even Rodgers looks like he's come back to himself. No longer is he making poor decisions, such as trying to play an immobile striker in a 4-2-3-1 formation, and looks to have returned to the style of play which made Liverpool so deadly last season.

When fans and media began questioning Rodgers' credentials and piled pressure on the Reds manager, it's likely that the 42-year-old was also having a slump in confidence. It's a highly pressured environment and it's impossible to hide.
Rodgers is usually bursting with hyperbole and optimism during his press conferences, sometimes even to the detriment of the team, but even the jovial Ulsterman seemed to turn to bleak realism after Liverpool's 3-1 defeat to Neil Warnock's Crystal Palace in November .
"A few months ago I was the manager of the year, now I'm favourite to get the sack"

(Rodgers in November)
After averaging 2.7 points per game since the turn of the year – and managing the only undefeated Premier League side in 2015 – Rodgers has since returned to his usual confident, upbeat and sometimes quixotic self.
"I felt if we were maybe the team we had (last year) or were further down the road with this team then we'd have had a chance with the Champions League, that's the reality.

"If we were in it now with this group and the confidence we're showing and the way of working then we would have had a chance"

(Rodgers in February)
From fearing the sack to boldly claiming that his side can win the Champions League, Brendan has got his swagger back.
A key advantage

The team have their spring back in their step, a gust has returned beneath the Liverbird's wings and Champions League football next season is no longer just a optimistic pipe dream, but a realistic possibility.
Now that Liverpool have shown over a prolonged period that the side has the quality to succeed in the league, the confidence cycle is in full-swing – with Philippe Coutinho's wonder-goal against Southampton a visual representation of that.
With bluster finally back in the feet and minds of Liverpool's players and with top-four rivals Man United and Southampton showing signs of the opposite, with three wins in eight fixtures between them, the Reds march into the final third of the season with confidence and momentum in their stride.