The recent dip in form and fitness of Philippe Coutinho shows why he may need a Raheem Sterling-style break, writes Jack Lusby.

With Liverpool facing such a congested schedule, and some tough fixtures within this, manager Brendan Rodgers could be considered wise to pool all of his available resources to continue the Reds' impressive form.
But it won't always work that way, and some players are already showing signs of fading, namely Philippe Coutinho – who started his 17th consecutive game vs Palace (in two months).
After a hugely impressive run, and enjoying a focal role in Liverpool's recent success, Coutinho is facing a disappointing drop in form, and it is clearly hampering his influence.
With this in mind, Rodgers must give Coutinho a rest in the near future.
Coutinho's Last Week

In the week preceding Liverpool's 2-1 win over Palace, Rodgers' side played a further two games—the Merseyside derby draw away to Everton and an emphatic 3-2 victory over Tottenham Hotspur.
These fixtures heralded the downturn in form for Coutinho, with the trip to Goodison Park acting as a stimulus.
Against Everton, with Roberto Martinez's side playing for a draw from the kick-off, Coutinho was unable to orchestrate play as efficiently as previously, largely due to a lack of space afforded by a well-drilled Toffees side.
Crucially, Coutinho was withdrawn 55 minutes into that encounter, after having sustained a knock.
Nevertheless, despite Sterling sitting out of the next game with a similar infliction, Coutinho started once again at Anfield against Spurs.
Wholly ineffective, the 22-year-old remained on the periphery throughout, with a refreshed Adam Lallana taking the creative reigns after his second-half introduction, and laying on Mario Balotelli's winner.
Coutinho started again at Selhurst Park, and continued this poor level of contribution—like Everton, Palace played the majority of the game with 10 men behind the ball, looking to stifle Liverpool's creative midfielders.
Coutinho's output over those last two games pales in comparison to that of the season on average:
[table id=95 /]
Across those two games Coutinho was less incisive, less busy and less accurate, and while this may only be a slight drop, this is indicative of depreciating standards — in short, Coutinho has looked tired.
This should come as no surprise, given how often he has featured. This is a situation similar to that of Sterling at the beginning of the year.
Raheem Sterling's Jamaican Rest

After playing a focal role in Liverpool's festive run, including the winner in Boxing Day's 1-0 victory away to Burnley as a lone striker, Sterling was afforded a mid-season holiday by Rodgers, as a means of recharging his on-pitch vitality.
Following Liverpool's 2-2 New Year's Day draw, Sterling left for a trip in his native Jamaica, returning after the 1-0 win away to Sunderland in the Premier League.
After that victory, Rodgers explained just why Sterling had been given this time off: "He's a very talented young player and we ask a lot of him. He's one of those little robust players but he's played a lot of football, not just this season but over a couple of years since he's come into the team."
Of course, this came after the disappointing 'tired-gate' within the England squad—Roy Hodgson should not have relied so much on such a young player.

Crucially, with Sterling out, Rodgers' side showed they can cope without the 20-year-old, with any suggestions of an over-reliance dissolving after an immense showing from Lazar Markovic, who scored the winner against Sunderland in an impressive all-round performance.
Rodgers should point to this, after Liverpool have relied somewhat heavily on Coutinho's talents in recent weeks.
Coutinho's Role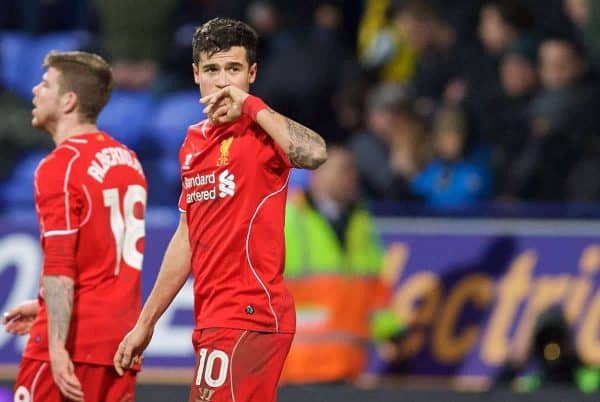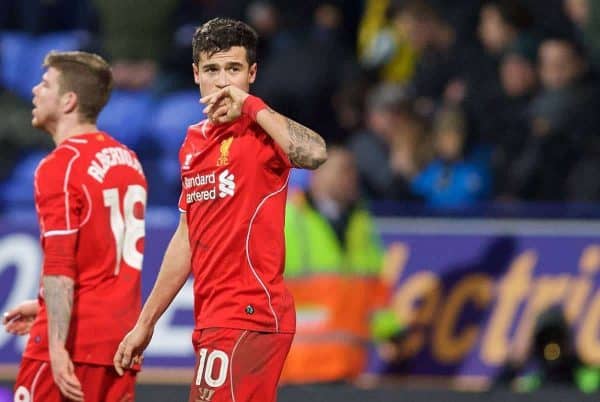 This dip in form and fitness comes disappointingly close to a real peak in his influence, with star performances against the likes of West Ham United and Bolton Wanderers.
Coutinho looked to be reaching a true level of consistency in his displays as part of the dual No. 10 system in the 3-4-2-1, flourishing in a more central role.
But it would be unfair to expect this every week, with Coutinho still just 22 years old, and in fact the midfielder has shown to benefit from a brief rest already this season, when Rodgers left him out of September's 3-1 loss away to West Ham.
At the time, Rodgers detailed a similar drop in form:
"He's like any normal player—you'll sometimes be 6/10, you won't always be 9 or 10/10. Whilst he isn't at his best, the reliance isn't solely on him. If we are to succeed, it'll be about the whole team playing well. If he's not, there will be other players, he can have a rest and then he'll go again."
Rightly, Rodgers rested Coutinho for that fixture, and he then went on to produce positive performances in wins against West Bromwich Albion and Queens Parks Rangers immediately after.
It may be disappointing to see Coutinho dipping in form after reaching what seemed to be a plateau, but it is important to remember that, like Sterling, he is still a very young player.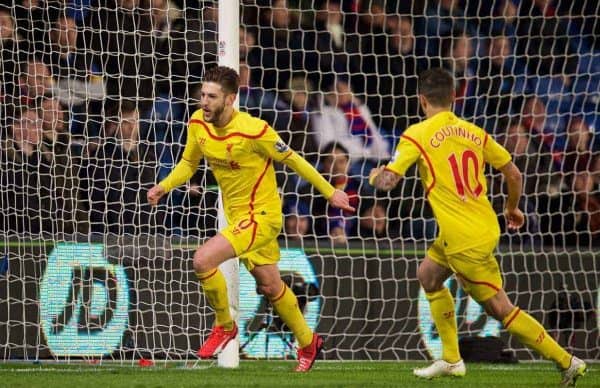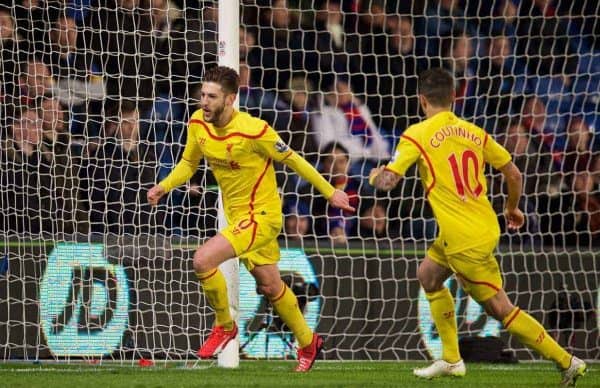 With Lallana returning to form in Liverpool's last two fixtures with a goal and an assist, Rodgers is presented with a direct replacement for Coutinho.
Furthermore Sterling himself, who is likely to return fit for Thursday's home clash with Besiktas, is back in form after his break, with three goals and an assist in six games since his return.
Following a dip in form from Coutinho after the exploits of the replay at Bolton, Rodgers should be resting his influential playmaker against Besiktas on Thursday and ahead of the trip to Southampton next weekend.
Jordon Ibe will be back available, meaning he can return on the right side, with Lazar Markovic and Lallana as the two attacking midfielders. Rodgers has plenty of options available to ensure Coutinho is at his best again.
Should Brendan Rodgers give Philippe Coutinho a rest? If so, when? Let us know in the comments below.