It's a little over two months since Simon Mignolet was dropped for an "indefinite period" by Brendan Rodgers. Josh Sexton looks at how his recovery has been key for Liverpool.
December 2014; goalkeeper Simon Mignolet is told by manager Brendan Rodgers that he will be dropped indefinitely and replaced by back-up goalkeeper Brad Jones.
At the time Mignolet's confidence was through the floor, criticised by many for his poor distribution, lack of command of his area and several high profile mistakes, including his fumble against Ludogorets a month earlier.
Towards the back end of last year, as Liverpool's title charge began to falter, fans and pundits alike were trying to pick out the different reasons to explain why Liverpool hadn't won the title, with some attributing the failure to Mignolet's errors.
Despite starting off the campaign in the best possible fashion, with a penalty save against Stoke on his debut for the Reds, that was about as good as it got for Mignolet, as Liverpool consistently struggled to defend, in particular defending set pieces, which is mainly due to Mignolet's lack of aerial ability.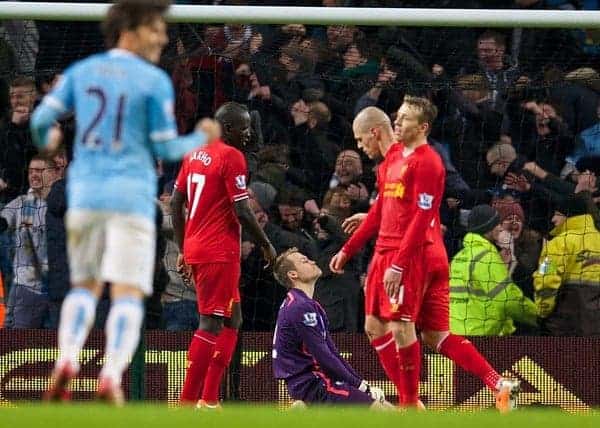 Mignolet didn't command his area and didn't distribute the ball in a way that allowed Liverpool to counter attack with requisite intensity – as previous goalkeeper Pepe Reina had mastered during his time at the club.
Instead the onus was on the midfielders in the team to break up the play and start the counter attacks as, in Mignolet's defence, none of the defenders had particularly covered themselves in glory over the course of the season.
The £9 million signing from Sunderland was under a lot of scrutiny heading into his second season at the club.
It's only natural for supporters to compare him to his predecessor and Liverpool's former first choice goalkeeper. Reina was loved by Liverpool fans with over 200 league appearances, over half of which he kept clean sheets, and a three-time winner of the Golden Glove award in the Premier League.
Reina's distribution was like no other, he had the ability to start counter attacks in the blink of an eye with his range of kicking and his throwing ability, but not only that he was a leader, and he commanded.
As his replacement Mignolet hasn't offered much of this, his distribution has been problematic, and he has often held the ball too long when a counter attacking opportunity has presented itself.
He's lacked confidence and hasn't commanded his area or his defence, and he has often missed the ball when he has came out to claim it from set pieces, thus many people have questioned Liverpool's choice of replacement.
However, fast-forward to February 2015, Mignolet has since been reinstated to the team, due to Jones' injury initially on Boxing Day, and his confidence has majorly improved – which he attributes to a talk with his fiancée.
Since the turn of the year, Mignolet has kept four clean sheets in six games, and has made some big saves in recent times, including a few great saves in the FA Cup tie against Crystal Palace at the weekend.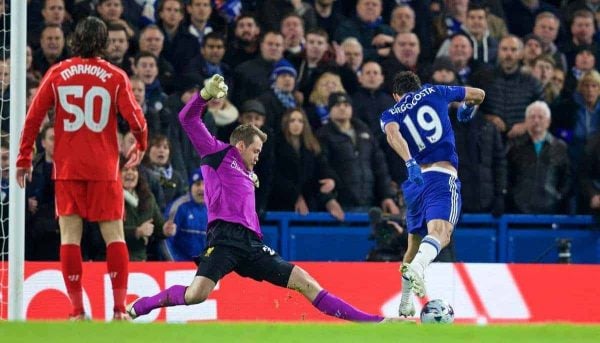 His kicking has vastly improved from some of the horror shows from earlier in the season, and he has shown more intent to distribute the ball quickly to start counter attacks for the team.
Although set pieces are still an issue, Mignolet's decision making has improved allowing him to make better judgements as to whether to come and claim the ball from a crowded penalty area or stay put and trust his defenders to clear it.
However, when he has come to claim the ball he has usually succeeded, looking back to the Palace game again where he made several effective punched clearances from set pieces and crosses into the box.
There is no doubt that Mignolet has been a key part of Liverpool's turnaround in form going into the second half of the season – ultimately confidence starts at the back, the defence has to be confident that if they are beaten that they can trust their keeper to deal with it, and also to know what he is going to do next.
The trust in the defence and the growth in confidence has been contagious, and Liverpool have become more clinical in the second half of this season, scoring ten league goals in the new year, but more importantly only conceding four goals in the league.
The addition of Emre Can to the back three, and the form of Martin Skrtel and Mamadou Sakho, may have a big role to play in this, but ultimately Mignolet's growth in confidence has played a huge role in the growth in confidence of the whole team and the subsequent upsurge in form.