Liverpool boss Brendan Rodgers has explained that the first time his side used the new 3-4-2-1 system was in fact in the 1-0 Premier League defeat to Newcastle on November 1st.

"We played the system away at Newcastle but I couldn't really work on the system in training because we didn't have the players available at the time," Rodgers explains.
"At Newcastle Raheem Sterling played as one of the wide players. So what did I get out of that game apart from a loss? I learned that Raheem probably won't be able to play wide in what I was looking to do because he's not in the game enough. He was on the side."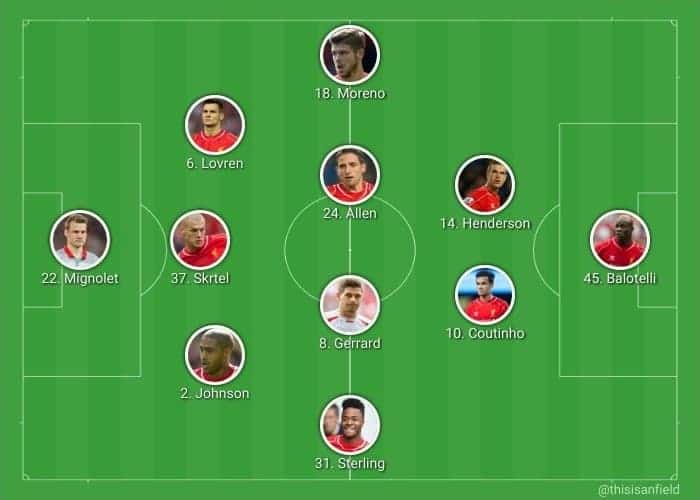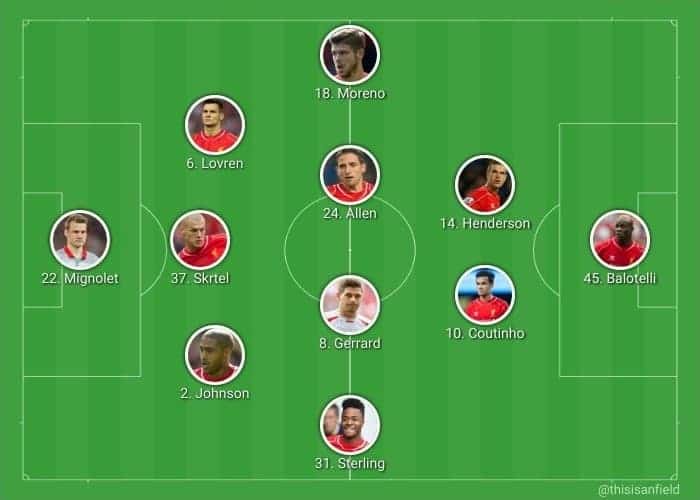 That Newcastle game saw Dejan Lovren especially struggle when dragged into wide positions, the midfield was extremely disjointed, while Mario Balotelli cut an increasingly isolated figure up front with very little support.
"After Newcastle we had Real Madrid and I wasn't going to go into a game of that magnitude with a system that I knew needed more work on," says Rodgers.
The boss later turned to a pragmatic 4-4-1-1 shape for games against Ludogorets and Leicester City to dig out results in late November, before returning to the 3-4-2-1 shape for the trip to Old Trafford in mid-December – with Sterling up front.
"It was just about the timing and the timing was right for the Manchester United game. By that stage I was comfortable that we had the players to make it work."
Indeed, injuries to Steven Gerrard, Glen Johnson and later Dejan Lovren forced a change of personnel within the new system, and Liverpool flourished.
Lovren's injury in the League Cup match at Bournemouth forced Rodgers into bringing Mamadou Sakho back into the side, which gave the back three a far more composed and comfortable outlook.
Kolo Toure initially started as the right sided centre-back but was replaced at half-time in the Boxing Day win at Burnley for Emre Can. The German gave the Reds' similar composure on the other side and hasn't looked back since.
In midfield, Lucas' return to the side added shielding to the defence, until his injury recently.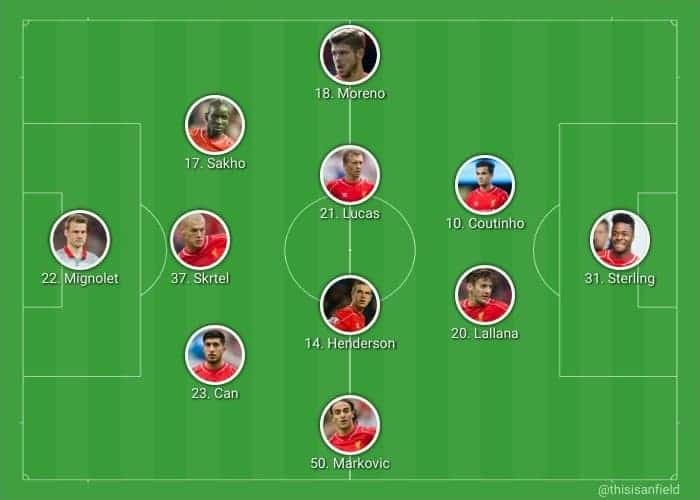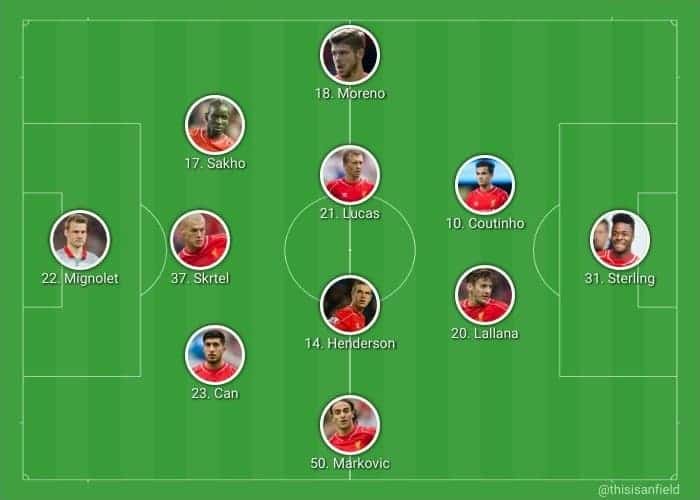 By pairing the three dynamic players of Sterling, Philippe Coutinho and Adam Lallana in attack, Liverpool were able to return to their pressing game.
Jordan Henderson returned to his strongest position in the centre of midfield, rather than shunned out wide as he was for the match against Basel for instance.
That initial incarnation of the system, at Newcastle, saw, ironically, one of the worst performances of the season – showing how the need for the right players and good coaching time is crucial to getting it right at the top level.