Liverpool's young star is being misused out wide, and Brendan Rodgers must stop shifting him to accommodate others as well as return him to the Reds front three, writes Ben Twelves.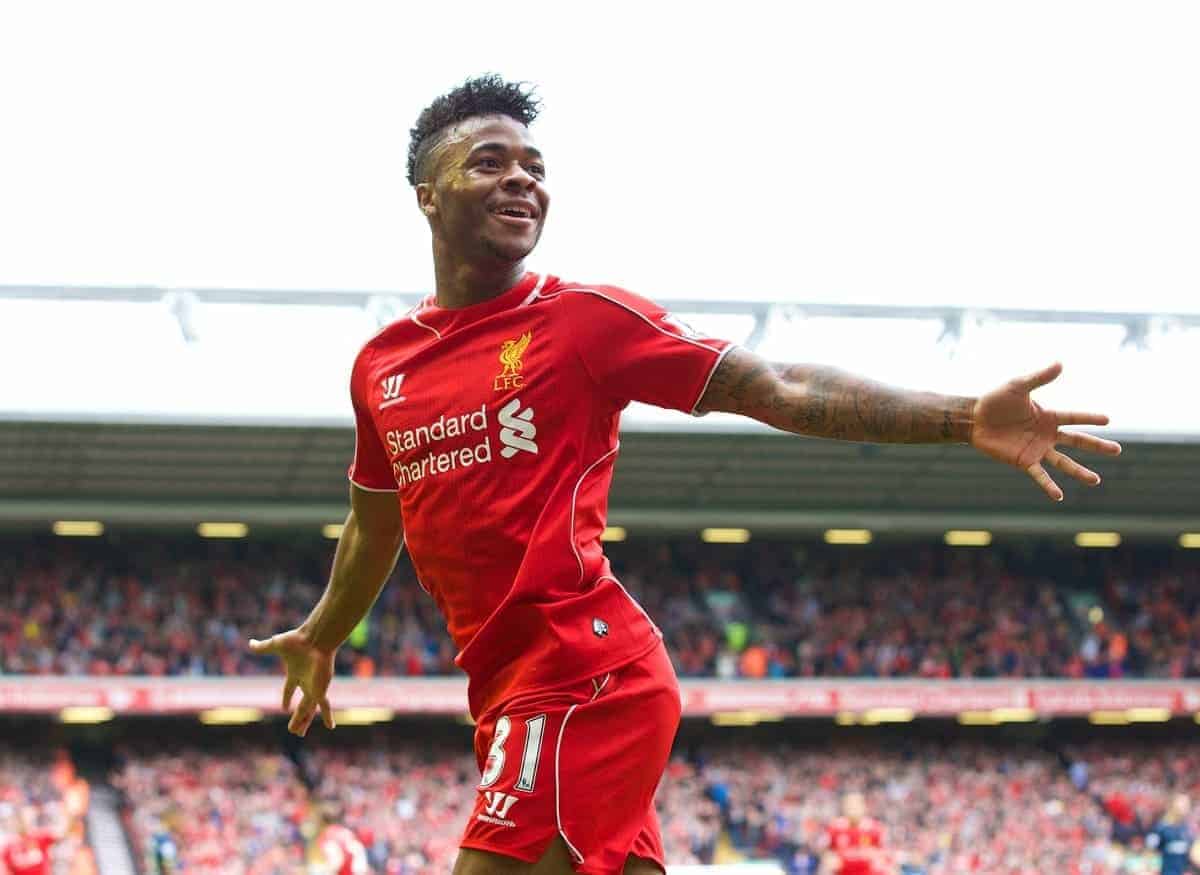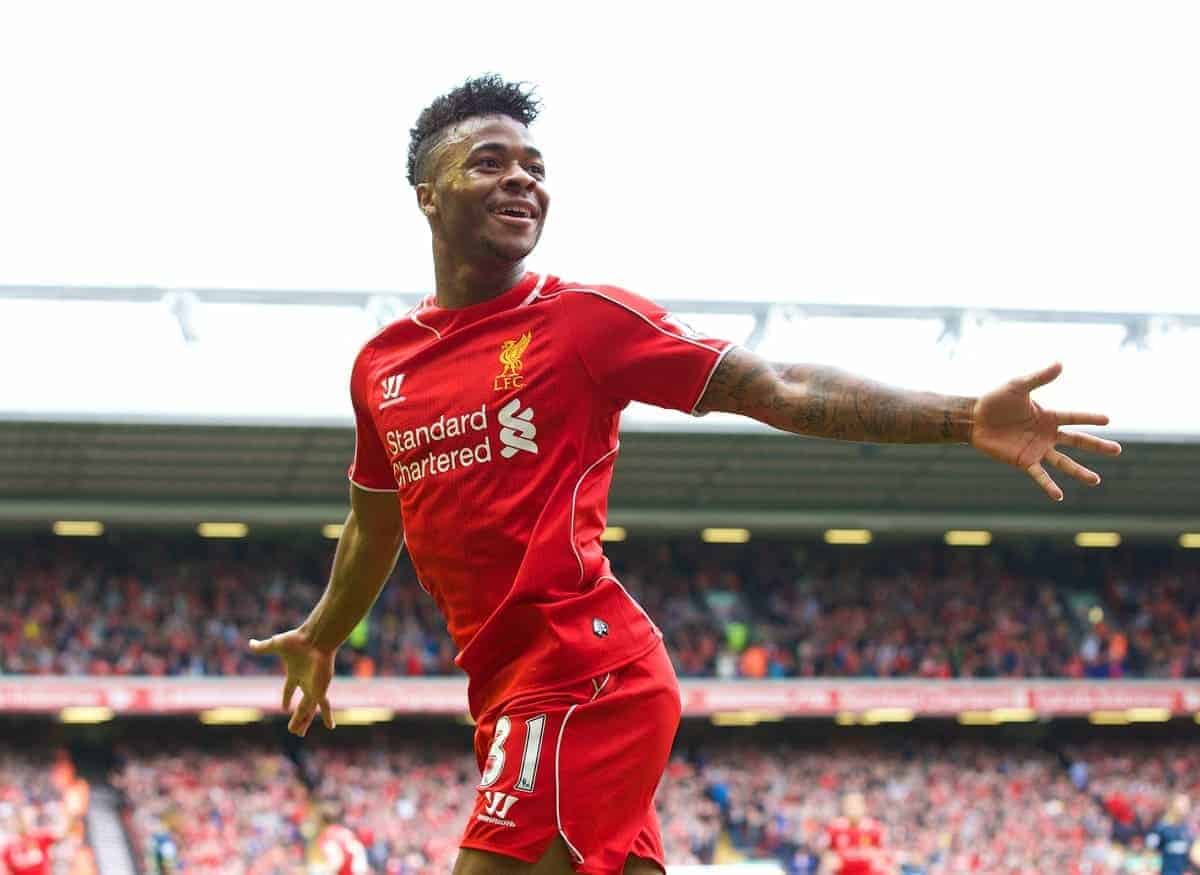 Raheem Sterling found himself as the shining light of the Liverpool attack during and after the dismal first half of the season, but over recent weeks, the 20-year-old's form has tailed off.
The decline in performance level, coinciding with the stalling of talks over a bumper new contract at Anfield has seen the lengthy negotiations consistently muttered as the main reason behind the slump.
While possibly a contributing factor, there's a more simple reason for the loss of form, namely, playing in an unsuited wide position in Brendan Rodgers' 3-4-2-1 system.
Ineffectiveness at Wing-Back
Restricted to a position on the fringes of the game rather than in a free-to-roam role that catapulted him to stardom last season, Sterling, to put it bluntly, is being wasted out wide.

Even Rodgers – the man who picks him to play the restrictive position – said exactly that in a recent interview when discussing the science behind Liverpool's formation switch.
[pull_quote_center]At Newcastle Raheem Sterling played as one of the wide players. So what did I get out of that game apart from a loss? I learned that Raheem probably won't be able to play wide in what I was looking to do because he's not in the game enough. He was on the side – Rodgers[/pull_quote_center]
This open admission makes it even more baffling – and contradictory – that Rodgers has picked Sterling in that very position for every game since (the interview being the day before the Burnley match – the match Sterling first moved to wing-back).
The former-QPR trainee's performance level has undoubtedly suffered since being shoved in the gap-filling role, and it makes little sense for the Reds boss to continue misusing Sterling when his presence in the Liverpool attack has been shown over the last 12 months to be of paramount importance.
A dwindling influence on games due to playing wide where he can't impose his explosive attacking approach, has contributed to a Reds attack suffering over those four matches.
Lax offensive displays over those games has seen only four goals scored – including a fortuitous effort from Jordan Henderson against Swansea – as well as a goalless draw against Blackburn in the FA Cup.
Sterling absolutely wasted at RWB. One of Liverpool's most potent attackers wasted tracking back (and doing a poor job at that).

— Tom McMahon (@tomjpmac) March 22, 2015
Unable to ghost into space between lines and cause destruction from the middle of pitch where proven his best position is, Sterling has instead found himself attempting to stifle opposition, rather than handing out an afternoon of torture to usually terrified opponents.
Once proclaimed as the future of Liverpool Football Club, such has been the drop off due to the wing-back move that questions over whether the 20-year-old talent is worth the hassle of on-going contract negotiations have been voiced.
This is of course unfair, with his place of work on the field dictated by Rodgers, and the experiment has shown that the current role is clearly unsuitable for the 20-year-old talent.
A place in the front three of the system is, however.
A Place in the Reds Attack
Sterling has shown since his regular inclusion in the Liverpool team why he must play in a central attacking role.

His pace, directness, ability to find space and press from the front have previously resulted in opposing sides being completely unable to deal with the youngster – who demonstrated his attacking prowess perfectly while carrying the goal-scoring burden in Daniel Sturridge's injury absence.
It was Sterling who Rodgers turned to, to help rescue what was turning into a disastrous campaign – and he delivered.
Sterling played brilliantly both spearheading the Reds attack and as a supporting act, and even recently in the Reds 2-1 win over Man City when Sturridge was rested, Sterling lead the way with an excellent display where he caused panic and all manner of problems for a petrified City back line.
All of his attacking influence, energy and quality has been badly missed while being stuck out wide-right and subsequently, an improved Liverpool attack has once again taken a downward turn while he's filled gaps to accommodate others.
Restoration of Ibe & Lazar Markovic to RWB, use of Manquillo there when required, and moving Raheem Sterling back to CAM is essential. #LFC

— Jack Lusby (@jacklusby_) March 22, 2015
The Adam Lallana Problem
A crucial reason behind Sterling's move to the flank has been to accommodate the inconsistent Adam Lallana – who is becoming an increasing problem for the Reds.
Currently, and in all honesty, an inferior all-round option, Rodgers has picked his attacking selection round the wrong way with Lallana the consistently favoured attacking outlet – despite being far less influential and productive.



It should be Sterling who is the preferred option to start in the shared No.10 role – where he has shown for both Liverpool and England in last summer's World Cup how devastating he can be from the middle of the park – and the ex-Saint should be the man catering to the superiorly productive 20-year-old, or dropped altogether.
While Lallana is indeed a nice player – technically good, can play off either foot and clever in his movement – the 26-year-old has almost proven to be a hindrance to attacking play at times this season; often slowing the pace of attacks on too many occasions, flattering to deceive and above all, failing to bring any consistency to performances since his summer arrival.
The former Southampton man's importance in the front three is far from the level of the man almost seven years his junior.

Sterling should in no way be moved to make room for the more experienced Lallana, who hasn't taken on as prominent a role as hoped within the Liverpool set-up, and Rodgers must reverse his selection – picking his most important players in first choice positions and selecting a supporting cast, rather than shunting key figures to support inferior options.
Of course, injury to Lallana this week and the imminent return of Jordon Ibe from injury means Rodgers will be able to move Sterling back alongside Philippe Coutinho and put Ibe out wide.
[interaction id="55114b287fdf079b4e04e37d"]
If Liverpool are to get their derailed top four challenge back on track at the first attempt against Arsenal at the Emirates Stadium, Sterling must return to the front three where he can once again become the gifted, dynamic and dominant force in Reds offensive line up.
(All stats via Whoscored.com & Squawka)