As Steven Gerrard's all-action Liverpool career enters its final chapter, can he end it on a high note or will frustrations get the better of him?

The all-consuming sadness with which Steven Gerrard delivered his apology to fans, players and the manager after Sunday's red card was one of the more poignant moments in Liverpool's recent history. Gerrard was praised on Sky for "fronting up" before Jamie Carragher shrugged such a notion aside, saying that there were lots of other people in the dressing room who would be equally disappointed.
Gerrard appeared close to tears having lasted 38 seconds in what will be his final ever Liverpool V Manchester United fixture. And yet Carragher's comments underlined the glaring reality that now confronts Gerrard. Sunday will have brought about a realisation of his own dispensability and the team's ability to manage just fine without him.
This team will occasionally need the impact of Gerrard, but his departure has been hastened by a shrewd understanding on the part of Rodgers that the squad's development may ultimately be held back if Gerrard were to retain such a prominent role. Gerrard's "40 yard stare" interview with Geoff Shreeves was effectively an unfortunate "Murdochisation" of a man finally coming to terms with his own mortality.
Gerrard's role in enabling this squad to reach for higher standards should not be understated. There have been times during his Liverpool career when he has appeared sulky at the lack of quality and desire of those he had to share a pitch with. Indeed, it could be argued at such times his influence as captain acted as an overbearing hindrance on squad development. Yet this group of precocious young upstarts have taken their cue from him, to the extent that they are now leaving him in their wake.
The frustration over the years was of course borne of an almost maniacal need to get Liverpool to where they wanted to go. Gerrard became came the expression of Liverpudlian defiance against the odds.
Of course, that one man could carry the hopes of an entire city seems preposterous, but that appears to be what Gerrard believed was his path. At times, he resembled a type of Bruce Wayne figure, sceptically skulking around the place, eventually intervening to save the day whenever Djimi Traore, Igor Biscan or any number of others conspired to sabotage his beloved club.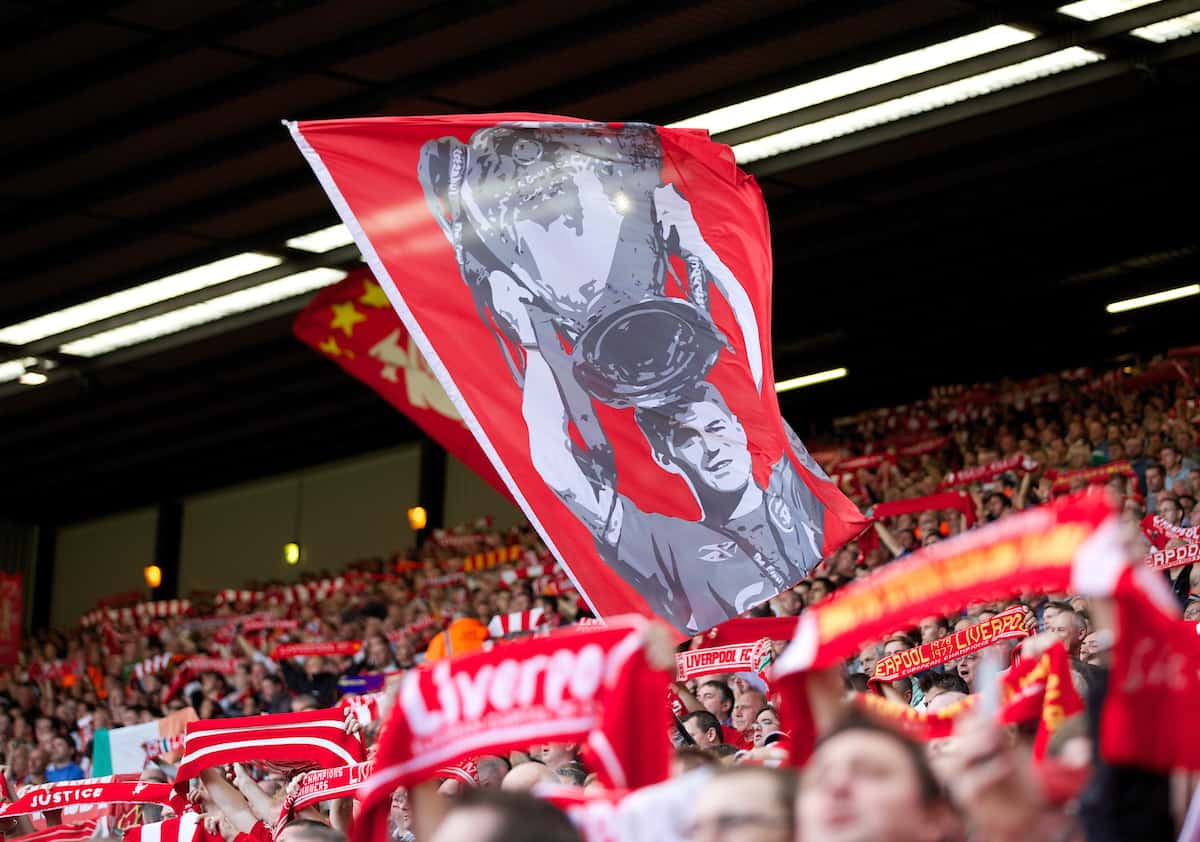 And yet, there is something inherently sad in all of this. The weight on Gerrard's shoulders was such that he came to believe in this script. Poetic, happy endings are the makings of Hollywood, and as such, Gerrard's life's work was always likely to come up short measured against what became his ideal.
In the end, Gerrard has become a victim of his own approach. His barnstorming aggression and physicality carried Liverpool for over a decade. Many have queried whether Gerrard may have adapted his game to become a more cerebral presence in the centre of the Liverpool midfield, yet that would have run contrary to his instincts and that manic desire to embody his adored public.
There is a well-worn story about Gerrard from Rafa Benitez's early days at the club. Gerrard had had one of his blistering, all-action displays in Liverpool's midfield, only for Benitez to deliver a withering appraisal: "You run around too much."
Gerrard managed to bed into the Benitez way of working, although much of the time he resembled a caged animal begging to be freed. His desire has always been to force the will of his character onto a game. It was after all, his greatest strength.
For all that, it is difficult to not regret the player's unwillingness to modify his game somewhat. The drive with which he played for most of his career effectively meant that his tactical understanding of the game was not where it might have been at this stage of his career. As a result, hopes of deploying him at the base of a diamond longer term proved impossible, as he clearly lacked the basic positional sense of specialists in that position. Which is a shame.
However, the narrative around Gerrard-either through the media, the fans or his own construction- has undoubtedly curtailed his Liverpool career by a number of years. His unyielding sense of his own strengths, along with fellow England international Frank Lampard became a competitive game of "who will blink first". Neither ever seemed willing to adapt in a bid to accommodate the other. In the end, neither blinked, and England spent a decade gazing at opponents only too happy to play through them.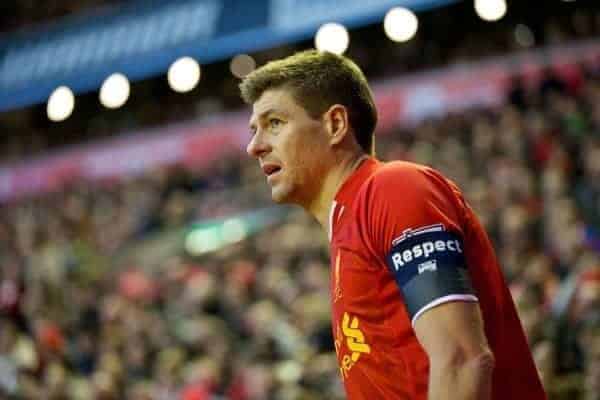 If this appraisal seems harsh, it is only to underline the flaws in a career that could never have furnished Gerrard with what he expected of himself. He almost got there through sheer force of will. His slip against Chelsea will forever haunt him, and his red card on Sunday will have offered the realisation that soon it will all be over.
Gerrard's Liverpool story may still have the Hollywood ending. On May 30th, he could win the FA Cup in his final game on his 35th birthday. Similarly, he could miss the decisive penalty with his very last kick for the club.
The outcome is irrelevant though – Gerrard has given all he could, the only way he knew how, and ultimately his career did not live up to what he had dreamed of. It never could have. He will feel it unfair that he never won a Premier League, and of course the manner in which he lost the chance is incredibly sad.
Liverpool will move on next year without Steven Gerrard. The saddest thing for the player may be that Rodgers' team will not miss him most of the time. Of course, there will be days when they do, and those whose hopes he carried for the entirety of his career will tell their grandchildren about one of their own, a gladiator who bestrode the Anfield turf in their likeness. It is to that thought Gerrard needs now to cling.
Sean Duffy