Aaron Cutler explains why Liverpool must prioritise their strikeforce in the upcoming transfer window.

An hour into Sunday's FA Cup Semi-Final Brendan Rodgers glanced back at Liverpool's substitute's bench with a pensive stare. Visibly rocked, the Northern Irishman appeared to be racking his brains, assessing the merits of those in reserve as the biggest game of the season slipped from his grasp.
Rewind twelve months and that same desperate scenario was played out at a tense Anfield. This time the Reds trailed an immovable Chelsea with the title on the line. As pandemonium engulfed, Rodgers again sought inspiration from the dugout.
A year may separate the two events but their outcomes proved eerily similar. On both occasions Rodgers reached for the well only to find the water had run dry.
In 2014 he plumped for Iago Aspas, a last resort if ever there was one. The Spaniard's sole contribution was to execute the worst corner in history as time and thoughts of a maiden Premier League triumph ebbed away.
At the weekend Rodgers concluded neither Fabio Borini nor Rickie Lambert were any use, at least not until the 89th minute. On both occasions a paucity of striking options left Liverpool paying the price and ruing previous business.
Of course the context of these defining games differs somewhat. Last season Liverpool boasted the two deadliest strikers in the division, one if not both of which were available for every fixture – in spite of suspension and injury.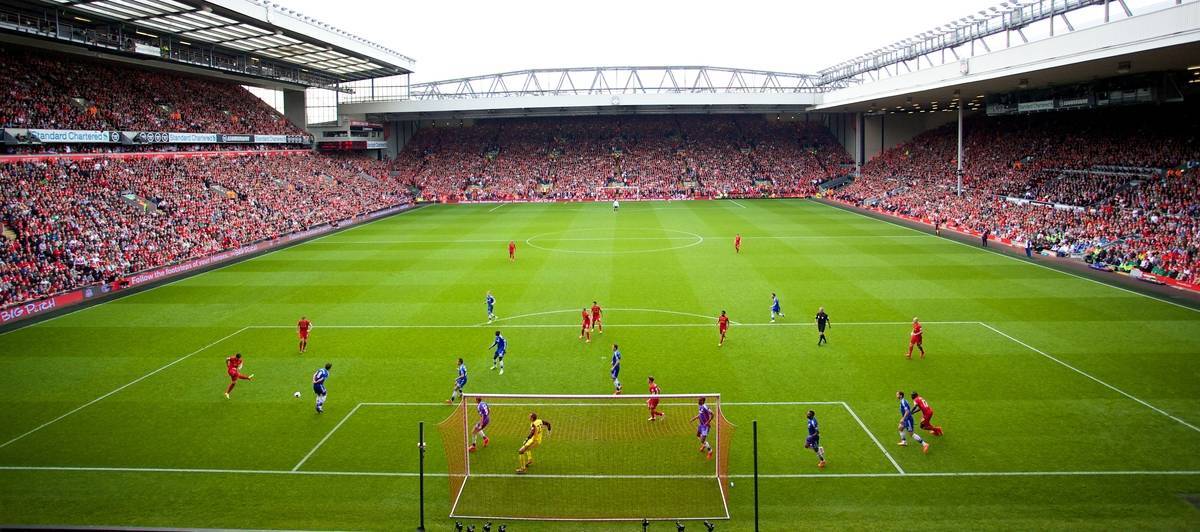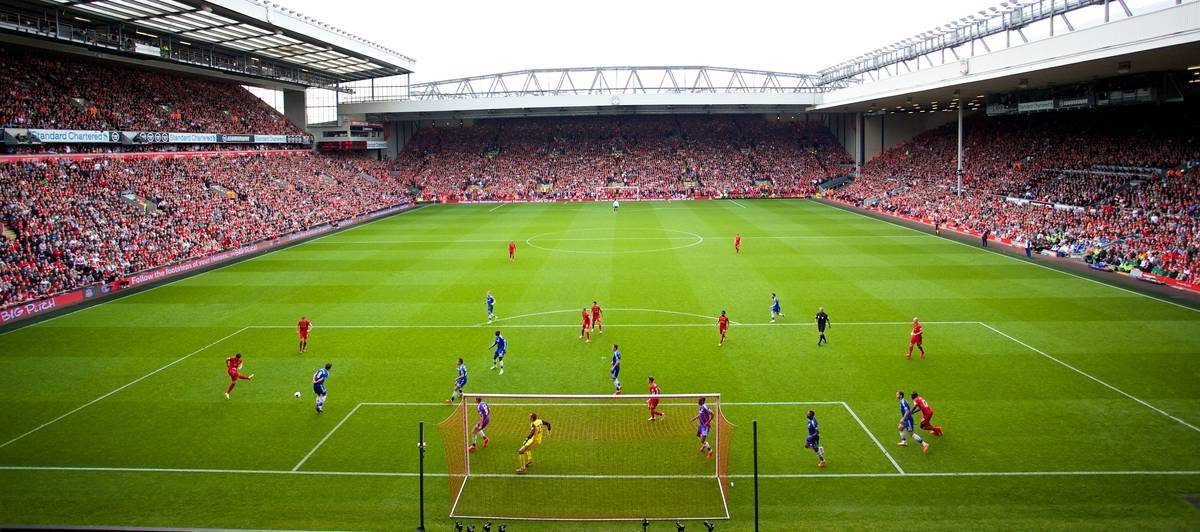 Aspas provided scant back-up seldom called upon, Chelsea the footballing equivalent of breaking glass in case of emergency.
In 2015 meanwhile Liverpool boast greater numbers but far less quality. Our Uruguayan whirlwind departed for pastures both sunny and grandiose but in Sturridge, Mario Balotelli, Lambert and Borini Rodgers at least had greater depth.
However, a damming verdict on that list and those who compiled it came when Rodgers dithered and ultimately resisted the temptation to utilise it at Wembley.
The fan base apportion blame many ways but consensus can be found in agreement we must never again find ourselves in this position.
As we approach late April all now conclude last summer's transfer dealings were disastrous and attempts to reinforce our forward line in particular disgraceful.
Daniel Sturridge is clearly Liverpool and England's best forward but following this campaign club and country would be crazy to ever again consider him their focal point. Many question his hunger and willingness to play through the pain barrier but injuries are, in Daniel's case at least, unavoidable.
Hereditary problems conspire to him missing one in every 4.6 games. That is frankly scandalous and proof that he is for all intents and purposes a luxury.
A fully fit Sturridge has the potential to join the echelon of striking greats but that is such a rare occurrence the football club must plan for life without him.
This season we were guilty of pinning all our hopes on a crock. An oft prolific, dazzling, brilliant crock but a crock nonetheless. His very presence, it was assumed, could placate for a sorry support cast. It could not.
Never again.
This summer Liverpool need to throw the majority of their transfer budget on a new number 9; one who can assume the mantle intended for Sturridge rather than simply cover in his absence.

Attracting stellar names will prove challenging without the lure of Champions League football but every member of our mysterious transfer committee should be working overtime to identify a goalscorer worthy of the title.
I would go as far to say their jobs hinge on unearthing this individual. Lest we forget FSG were ruthless in their dismissal of Damien Comolli following one shambolic window.
Who's to say Dave Fallows and Michael Edwards will escape similar punishment? Who's to say Ian Ayre and Rodgers himself will be spared? Do all four warrant a shot at redemption?
If in situ they must rectify the grave mistakes of last summer, where in failure to land their top target (Alexis Sanchez) exposed an alarming lack of pre-planning and calculated alternatives.
Opting for Balotelli, a last resort vetoed by the manager only weeks before, was a dereliction of duty.
The ownership themselves must also realise a sizable outlay is required to remedy such ills. Signing Danny Ings on a Bosman free and welcoming an unproven Divock Origi will not suffice. Tumbling out of the top four necessitates big investment, as United have proven.
So what have Sturridge's injuries and more to the point Rodgers mistrust of his back-up led to? A manager so beleaguered he has stumbled from system to system with occasional reward but long-term confusion.
Initially we had Balotelli cast as the lone forward in a laborious, uninspired 4-3-2-1.
Next came Lambert the target man with a 34 year old Steven Gerrard his questionable foil.
For a game or two Fabio Borini was entrusted in the middle of an imaginative 3-4-3, before a 20 year old – last year viewed as a mere prospect in a three pronged attack – was charged with leading the line and becoming his sides talisman. Some ask, particularly when you dribble like Ricky Villa but finish like 'Ricky Gervais'.
Most recently Philippe Coutinho was unveiled as a false 9, Rodgers solving his striking problem by removing the idea of a striker entirely.
Sturridge's injuries were bad luck but his shadow cast simply bad business.

Fabio Borini was Brendan's first signing and has spent three years giving a poor impersonation of Dirk Kuyt. He runs around in a similar vain to the Dutchman but offers zero goal threat; his quick fire dismissal and charge for the tunnel against Arsenal a rare venture out of obscurity.
Rickie Lambert was a sentimental signing a club the size of Liverpool should never be making. Being a good scouse lad cannot compensate for turning like the QE2 and sprinting in a manner that makes Xabi Alonso look like Usain Bolt. Even for a cut price his was a stupid acquisition.
Finally there is our Mario. He was arguably the best of a bad bunch on Sunday but Rodgers made up his mind on the mercurial Italian months back, meaning no stay of execution or second chances will be afforded.
Rodgers himself must shoulder some of the blame. He identified Borini and could make better use of Balotelli if he would only swallow his pride. But collectively Liverpool have failed in the striking department.
An over-reliance on a injury prone forward and assembling a bunch of misfits in reserve have ultimately derailed this a failed season. Perhaps now the appointment of a Director of Football will come into sharp focus, bringing experience and direction to what has so far been a blunderbuss approach.
Lessons must be learned if we are to avoid yet further déjà vu next April.
Frugal ownership, extensive scouting and great coaching can only get you so far. Goals win you silverware and Liverpool are in desperate need of both.