The overriding transfer priority for Liverpool this summer is a proven, top-level goalscorer, but who can fill the void? Jack Lusby has eight suggestions.

"We just don't score as many goals, it's as simple as that."
Brendan Rodgers put it bluntly after Liverpool's 0-0 draw away to West Bromwich Albion last month: "The players have given the same effort and attitude but we had two players last year who played in the front three who got 50 plus goals and we don't have it now."
While there have been problems all over the pitch for Liverpool this season, the clear, main deficiency has been in attack.
With the loss of Luis Suarez, the injuries of Daniel Sturridge and the plain ineptitude of Mario Balotelli, Fabio Borini and Rickie Lambert this term, Liverpool have halved their 101-goal output from last season, and this needs to be rectified over the summer.
Sturridge can return, Raheem Sterling can do a job and the arrivals of Divock Origi and (most likely) Danny Ings can aid the cause for Rodgers, but Liverpool need to sign at least one truly dependable, prime-age top-class goalscorer this summer.
Rodgers is looking to recruit a "high-class, experienced forward" according to reports – which certainly makes sense.
So who fits the bill? Here are eight suggestions.
Carlos Bacca

Club: Sevilla
Age: 28
Nationality: Colombian
After making a late move to top-level European football with Sevilla last season, Carlos Bacca has evidenced a fine, all-round centre-forward's play in La Liga, with a remarkable goalscoring sheen.
Typically hardworking, with a great understanding of space and movement in the penalty area, Bacca could add an experienced flourish to the Liverpool forward line.
League games in 2014/15: 35
Goals: 20
Javier Hernandez

Club: Manchester United (on loan at Real Madrid)
Age: 26
Nationality: Mexican
Entirely out of favour at Manchester United, Javier Hernandez hasn't found as much first-team football as he would have liked on loan with Real Madrid, but when he has played he has proven his class.
The archetypal poacher, Hernandez could feed off the service of Philippe Coutinho in the Liverpool attack.
League games in 2014/15: 20
Goals: 6
Jackson Martinez
Club: FC Porto
Age: 28
Nationality: Colombia
Negotiating the signing of Jackson Martinez from Champions League regulars and notorious hard-sellers FC Porto could be a difficult one for Ian Ayre this summer, but if Liverpool were to acquire the Colombian they would be welcoming a forward of the highest calibre.
Martinez is pacey and instinctive, with a bullish, hard-working edge and, most importantly, an exceptional finishing ability.
Having already confirmed he would leave Porto at the end of the season, Martinez should be high on Liverpool's list of attacking targets.
League games in 2014/15: 27
Goals: 18
Luiz Adriano
Club: Shakhtar Donetsk
Age: 28
Nationality: Brazilian
Set to see out the end of his Shakhtar Donetsk contract at the end of 2015, Brazilian striker Luiz Adriano could be a cut-price, experienced centre-forward signing for Liverpool this summer.
Lightning fast, with high technical ability, Adriano demonstrated his finesse in the Champions League this season, scoring nine goals in just seven games.
League games in 2014/15: 19
Goals: 8
Pierre-Emerick Aubameyang
Club: Borussia Dortmund
Age: 25
Nationality: Gabonese
With the departure of much-loved manager Jurgen Klopp this summer, and a less-than-impressive league form throughout 2014/15, the star-studded Borussia Dortmund squad could dissolve this summer.
Slightly below the likes of Marco Reus and Mats Hummels in terms of reputation, Pierre-Emerick Aubameyang could be a prime target for Liverpool.
Able to play out wide or as a No. 9, Aubameyang's primary attribute is his pace, but is hugely confident in front of goal, too. He could compliment a fit-again Sturridge nicely.
League games in 2014/15: 30
Goals: 14
Salomon Rondon
Club: Zenit St. Petersburg
Age: 25
Nationality: Venezuelan
Liverpool were tentatively linked with a move for Zenit St. Petersburg forward Salomon Rondon back in February, and Rodgers would be wise to follow this up with a summer pursuit.
Rondon, who joined Zenit from La Liga side Malaga, is a powerful centre-forward who would be fairly easily attainable for the Reds.
League games in 2014/15: 23
Goals: 11
Stevan Jovetic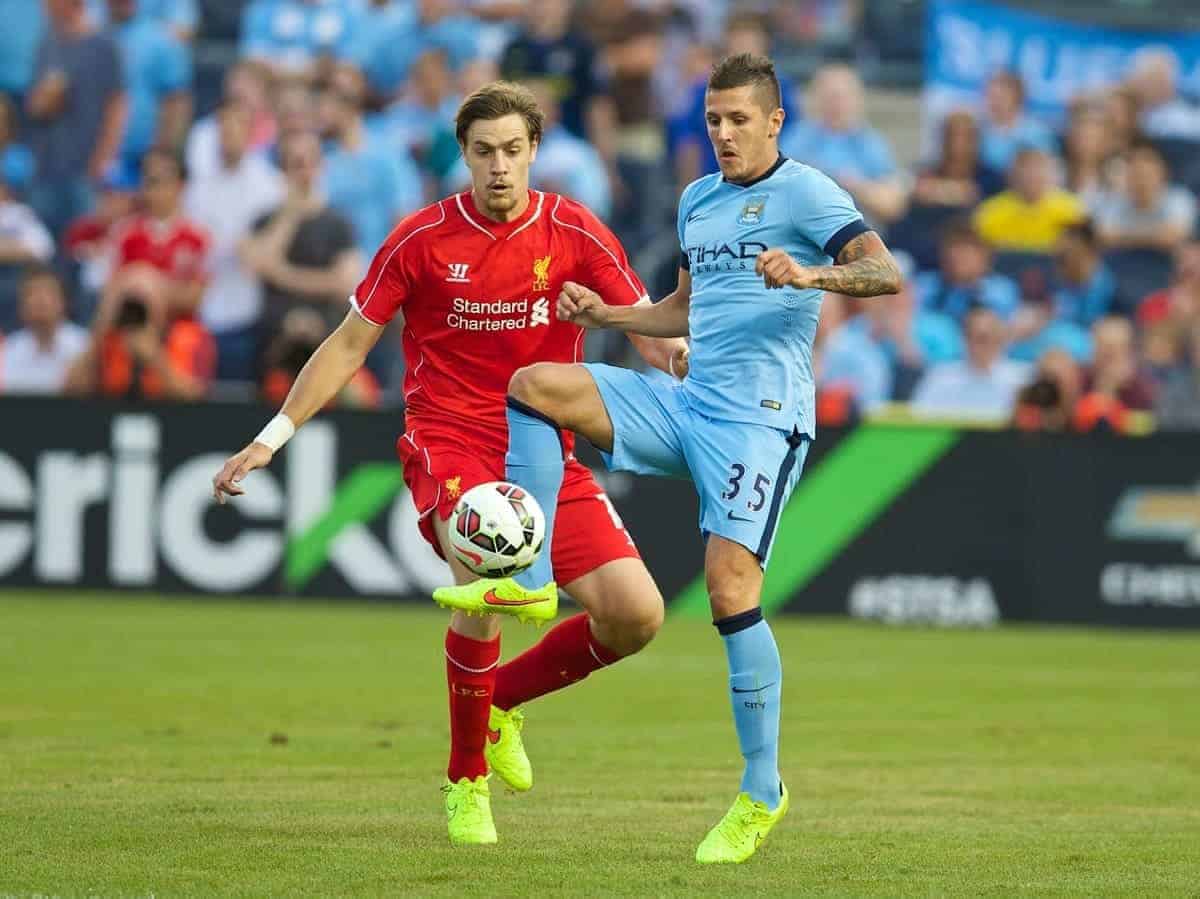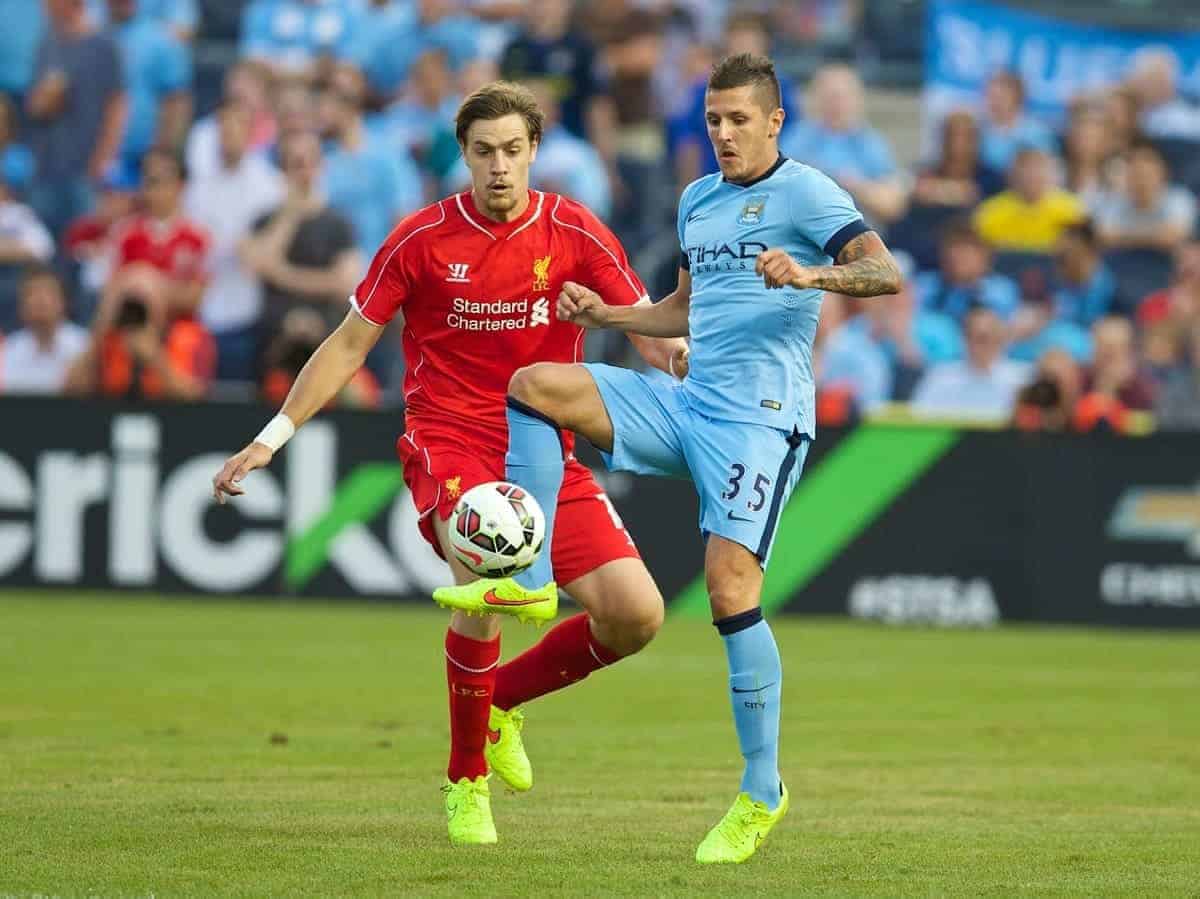 Club: Manchester City
Age: 25
Nationality: Montenegrin
Left out of Manchester City's Champions League squad this season, Stevan Jovetic looks set to depart the club this summer, with the likes of Sergio Aguero and Wilfried Bony hampering his first-team prospects.
Although injuries have thwarted his progress since moving to the Premier League, Jovetic remains a top-class, goalscoring centre-forward.
League games in 2014/15: 17
Goals: 5
Gonzalo Higuain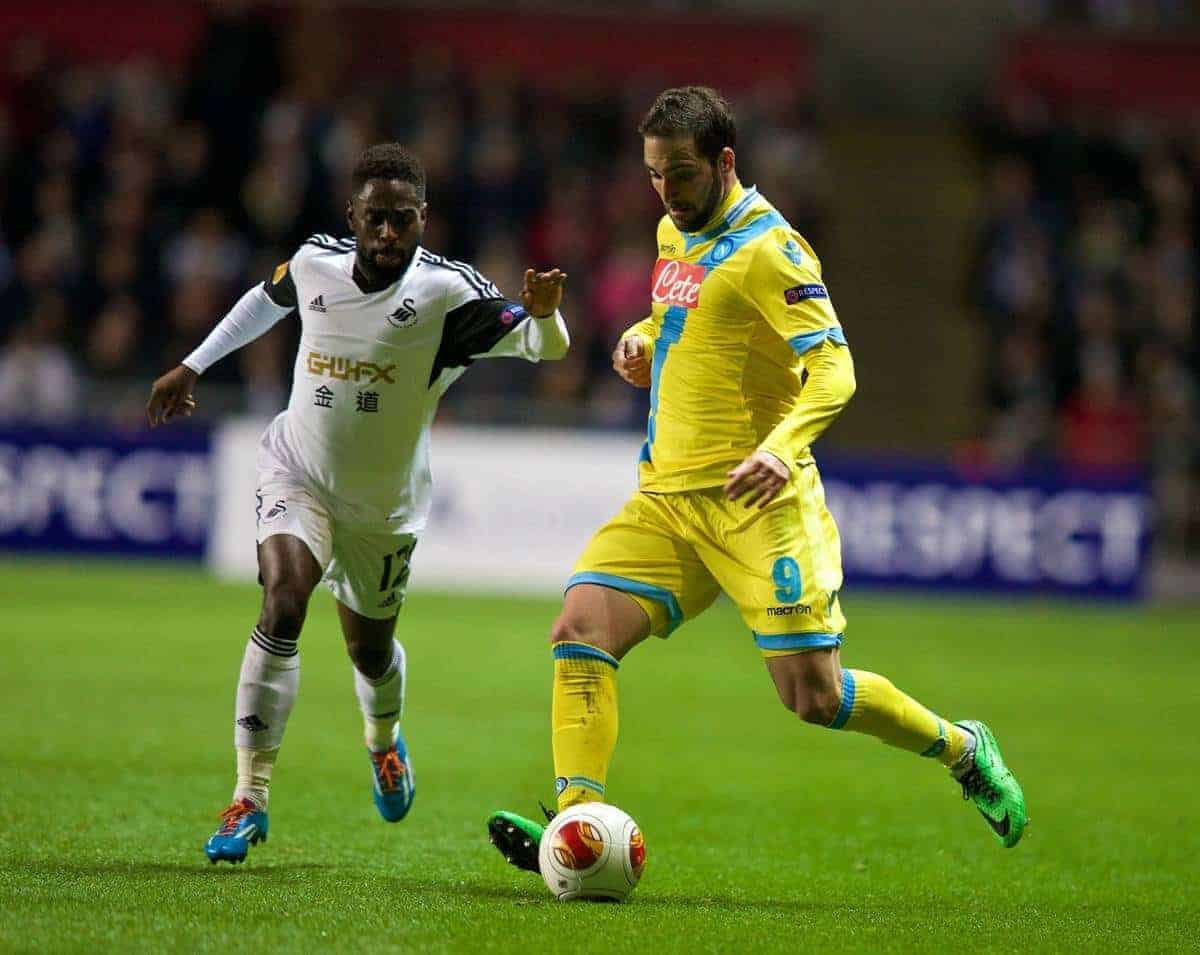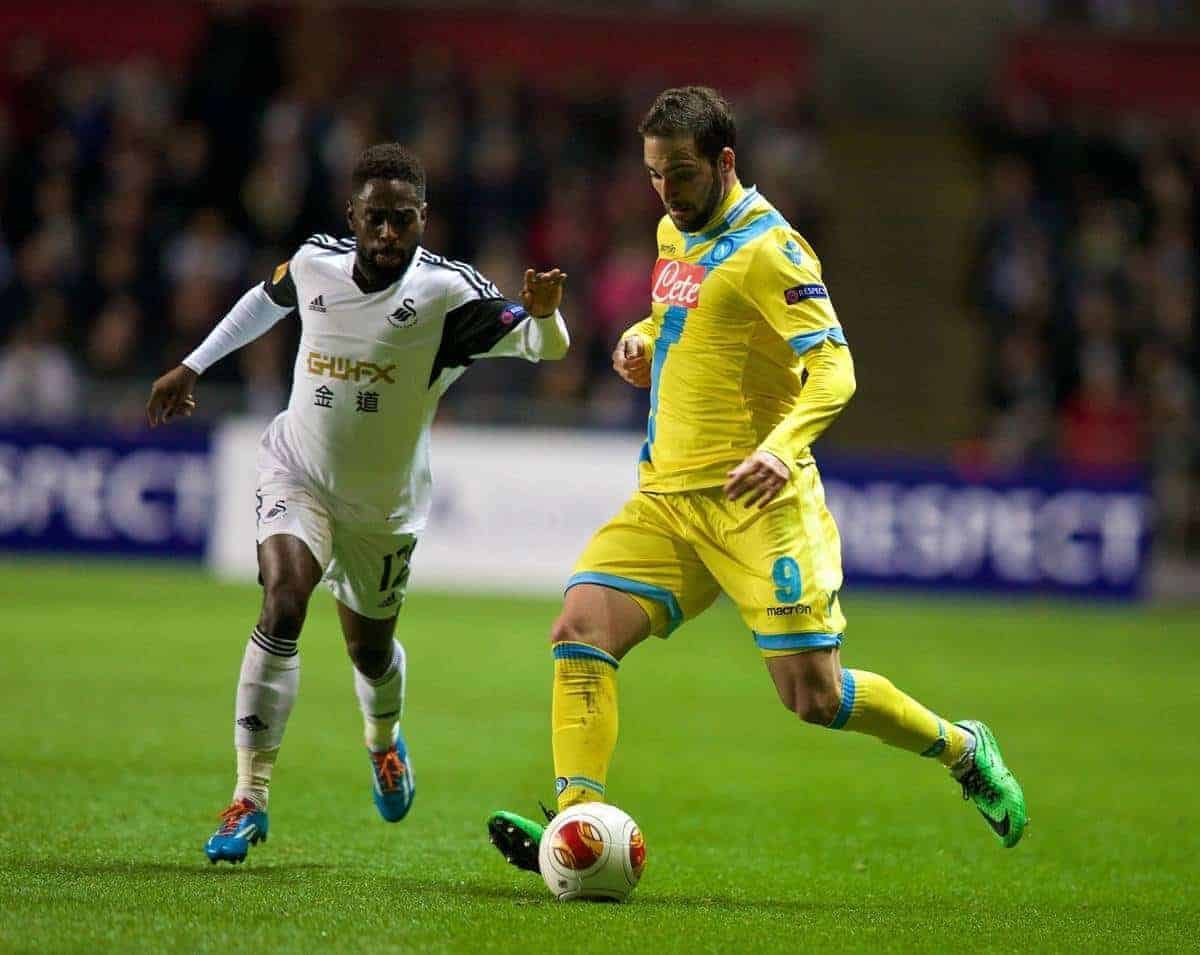 Club: Napoli
Age: 27
Nationality: Argentine
So he's linked with Liverpool every transfer window, but perhaps this summer could be the right time for the Reds to make a concerted move for Gonzalo Higuain?
The former Real Madrid striker has been comfortably performing for Napoli for the past two seasons, scoring consistently and spearheading impressive European runs. It would be a hard sell for Rodgers to convince him to join the Reds, but Higuain could be worth it.
League games in 2014/15: 33
Goals: 16
Statistics via WhoScored.
[interaction id="5551cd5de091946473a003dc"]
Which experienced goalscoring strikers would you like to see Liverpool target this summmer? Let us know in the comments below.