Reports on Tuesday suggest that Brendan Rodgers' end-of-season meeting with Liverpool owners Fenway Sports Group resulted in a "positive" conclusion.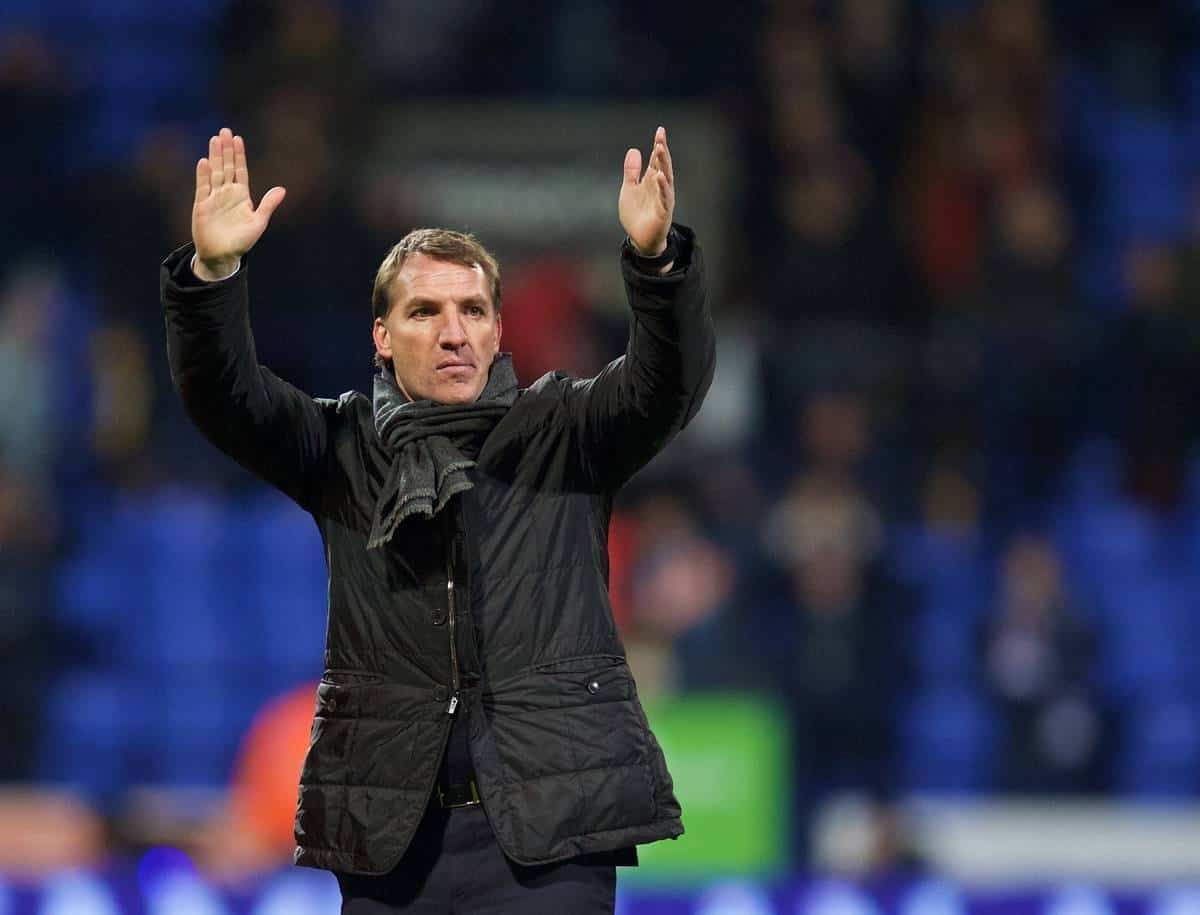 Brendan Rodgers met with Liverpool chairman Tom Werner and executive Michael Gordon on Tuesday afternoon to discuss his position as manager, with talks reported as "positive."
"The talks are believed to have been progressive, with both parties having agreed to move forward together.
"Rodgers was expected to be quizzed on where the season went wrong, what mistakes were made, his opinion of the transfer committee and his plans for the future."
This was confirmed by BBC Sport's Ben Smith on Tuesday evening:
Brendan Rodgers will stay as #LFC manager after meeting with Tom Werner. All parties agreed improvements must be made

— Ben Smith (@BSmith) June 2, 2015
The 42-year-old's problematic third season in charge at Anfield saw Liverpool finish sixth in the Premier League, fall out of both the League Cup and FA Cup in the semi-finals and fail miserably in both the Champions League and the Europa League.
This saw Rodgers fail to hit any of the targets set for him ahead of the season, as he highlighted in August of last year.
"Our aim is to be competitive. Like the top teams, we want to win a trophy. That would be an aim," he said.
"In the league, it's about sustaining Champions League football.
"For that you want to arrive in fourth. Once you have consolidated that, you can look beyond that. That's certainly our aim this season."
That Rodgers failed to reach any of these objectives while spending £107 million on eight players last summer, including a combined £49 million on flop Southampton trio Adam Lallana, Rickie Lambert and Dejan Lovren, will have been a major cause of concern for FSG.
Nevertheless Rodgers seems to have been given a reprieve, and another opportunity to prove himself in 2015/16.
This may have been helped by widely reported managerial target Jurgen Klopp declaring this week that he would "take a break until further notice" following "seven intensive and emotional years" as Borussia Dortmund boss.
Rodgers must now look towards strengthening his side and rectifying the many mistakes he made in 2014/15.
This looks set to begin with the signing of Manchester City midfielder James Milner, as well as the likely arrival of soon-to-be free agent Burnley striker Danny Ings.
Southampton right-back Nathaniel Clyne and Aston Villa striker Christian Benteke are also heavily rumoured targets for the Reds this summer.
Rodgers may count himself lucky after a miserable 2014/15 campaign, and he has his work cut out for him now that his position as Liverpool manager is seemingly secure.
[interaction id="556ddb0084caec334b210303″]
How can Brendan Rodgers improve his Liverpool side in 2015/16? Let us know in the comments below.