Liverpool's pre-season tour will provide James Milner with the chance to visit Australia for the first time, but the midfielder is in a typically focused mood for the hard preparation work ahead.

Video: Liverpool FC (YouTube)
The England international completed a free transfer switch to the Reds this month and walked through the doors at Melwood on Monday morning to get going with his new club.
After an opening week to become acquainted with his teammates and the facilities at the West Derby complex, Milner will be part of the squad that sets off on tour this Sunday.
Brendan Rodgers' charges begin their journey to the other side of the world in Bangkok, then move to Brisbane and Adelaide in Australia, and round off the trip by travelling to Kuala Lumpur.
The No.7 understands the importance of building up core fitness in the weeks before the campaign kicks off, and is keen to soak up the huge support for Liverpool in the region too.
Milner told LFCTour.com: "It is an important time regardless, but especially as a new player coming in and for new signings. You spend that much time together.
"You are only together for two weeks but I think because you spend that much time training and travelling, and you are with each other for every minute of the day, you feel like you have known your teammates for months rather than just weeks, spending that much time together.
"It is an important time for new signings but also just as a team as well, players coming in and getting used to how to play with each other.
"You want that base fitness and getting that confidence and, touch wood, coming through it with no injuries. It is a really important time and a time that the whole season is based on."
Having played against Liverpool on 24 occasions in his career, Milner is no stranger to the immense popularity of the team both in England and across the globe.
"I'm pretty aware of how big the club is," the 29-year-old said. "Speaking to other people as well, you don't really realise the size of the club until you go abroad and go to the Far East and these sorts of places and see the reaction.
"Even over the summer I have been in America and people coming up to me who are Liverpool fans saying 'hello' and 'good luck' and things like that.
"I think that does show you the magnitude of the club and globally how well that it is known. It is that next level again and that pressure and expectation and that's what everyone wants to do.
"They want to play with the best players against the best players and for the biggest clubs and I am certainly at one of those.
"That's what you want every day, you want to better yourself and play under that pressure. Players like playing under that pressure and the expectation to win and that's what there is here."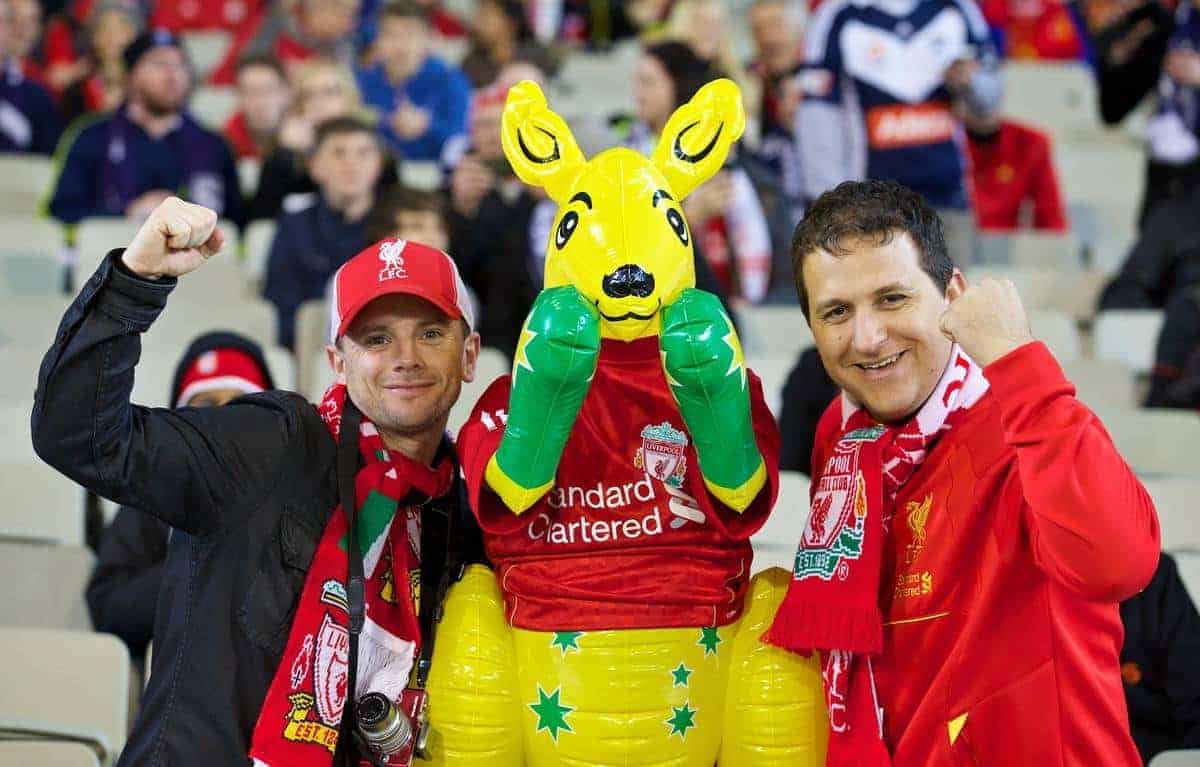 The Reds were received in stunning fashion when they touched down in Australia two years ago, playing in front of 95,000 supporters at Melbourne Cricket Ground.
While this summer's return represents the club's second trip Down Under, it will be an entirely new experience for the much-travelled Milner.
"I have never been to Australia, so it will be nice," he continued. "It is a bit of a long way but I have never been so I am looking forward to going there.
"I have been to most of the Far East. It's just Australia really that I haven't done pre-season, so it's good to go to these places and see the fans.
"Obviously we've got a big following in England but you don't realise how many people watch the Premier League every single week until you go out there and see the fans.
"You don't realise the magnitude of how many people watch the Premier League in America and in the Far East and these sorts of places.
"So to go out there and see how crazy they are about their football teams – even though they are so far away and the support they give and probably staying up until silly o'clock in the morning to watch the games – it shows you how big and well watched the Premier League is and how important your role is to so many people around the world."
Tour tickets available now by clicking here, or if you can't get to the games then watch live on LFCTV and LFCTV GO.