It's the major talking point ahead of the new season, and former Liverpool forward Neil Mellor shares the opinion of the majority – that Mamadou Sakho should be starting ahead of Dejan Lovren.

Mellor was speaking on 'The Liverpool Way Podcast' discussing the new season and the Reds' summer transfer business.
On the defence vs. Stoke, Mellor said: "It looks like (Martin) Skrtel and (Dejan) Lovren at centre-back. I would prefer (Mamadou) Sakho, who is the best defender we have."
A poll on This Is Anfield this week currently has over 90% saying they would prefer the Frenchman to start over the Croat:
[interaction id="55bdd03c97160885075b6422″]
Meanwhile, the other selection question is over left-back, where youngster Joe Gomez is widely expected to get the nod ahead of Alberto Moreno.
Mellor discusses the concerns over handing the 18-year-old his Premier League debut in an unfamiliar position: "Against decent opposition, which he didn't face in pre-season, he may well get targeted."
Mellor, who played his part of Liverpool's unforgettable 2004/05 Champions League campaign, is pleased with the summer business on the whole, but says it's crucial the new players settle in straight away.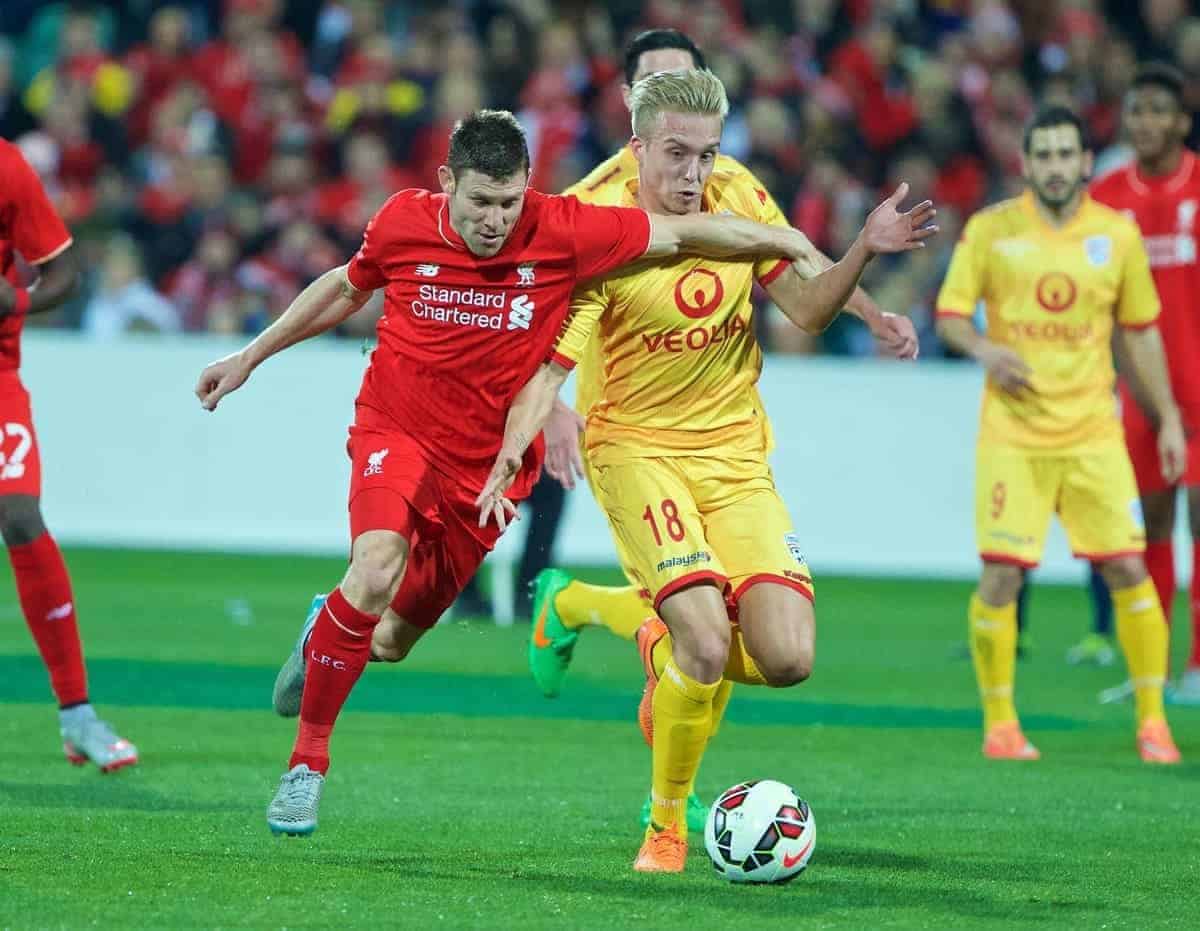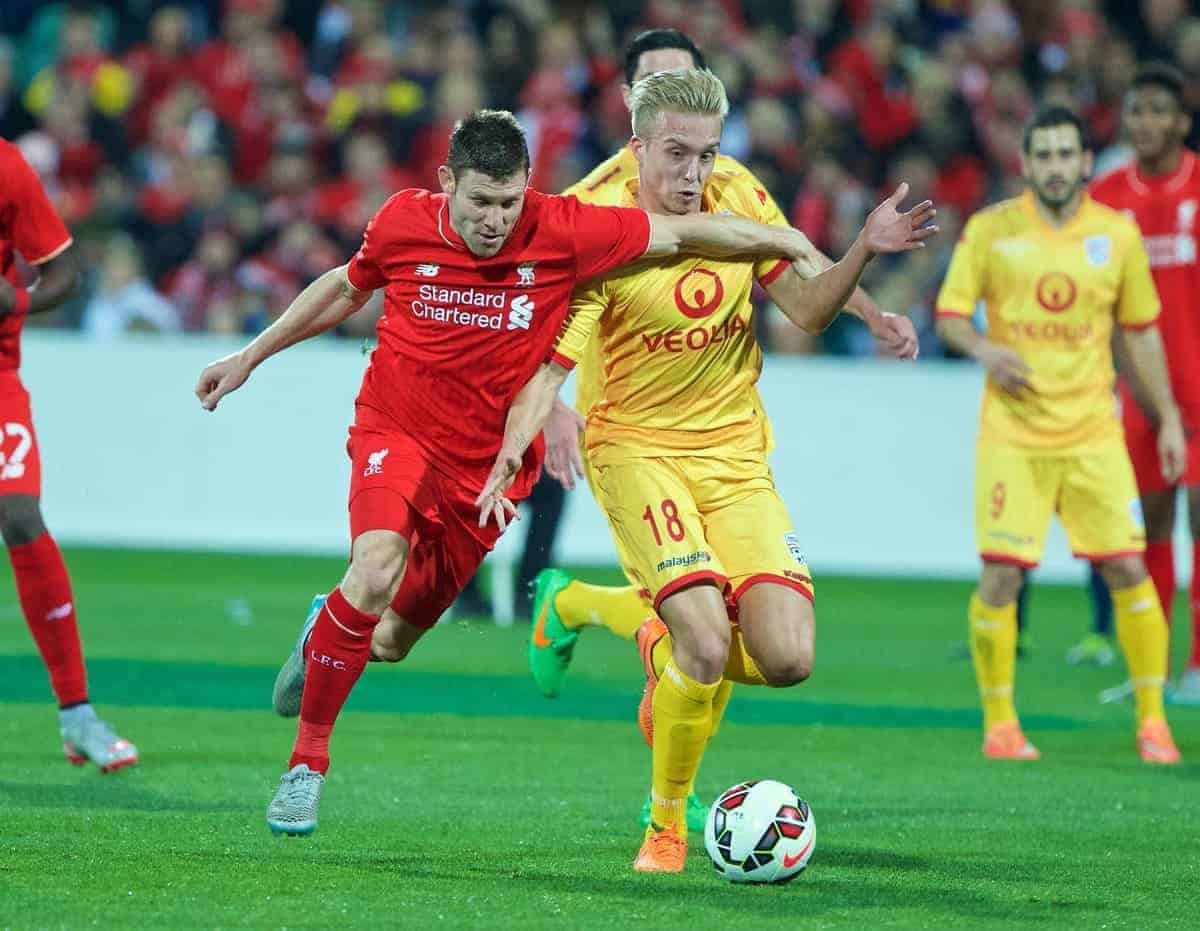 "There is fresh optimism about the season because of the players brought in," he continued.
"I didn't expect this many to come in, and they have got to hit the ground running. We cannot be playing catch up again, and we cannot afford any bedding in time.
"I'm pleased with (James) Milner, who had plenty of offers from other clubs, and I think he'll be a big player for Liverpool rather than the bit-part player he was at Man City.
"I'm more excited about (Danny) Ings than (Divock) Origi. I like his movement and attitude, and he's an interesting option from the bench or alongside (Christian) Benteke.
"Benteke is the one who stands out for me. He's a proven centre forward, and he will lead the line well for us. He's mobile, can hold things up and his goal against Swindon proved his quality."

Finally, Mellor predicted how he thought Brendan Rodgers' team would look on Sunday, admitting that selecting players in attacking areas will be particularly tricky.
"I think Brendan has made it clear that he's going with a 4-3-3. It makes me wonder where (Emre) Can fits into it all though.
"It may be Lucas who starts in defensive midfield against Stoke. I've really grown to like him. He senses danger and helps the defence out, and will allow Milner and (Jordan) Henderson to go forward.
"In attack, there are so many players to choose from, you just wonder who Rodgers is going to pick. There's going to be a couple of disappointed players come Sunday."
Listen to The Liverpool Way podcast:
[interaction id="55c0ff12e0aca72405eaf188″]