Ahead of Monday night's visit of AFC Bournemouth to Anfield, we get the lowdown on the Premier League new boys and the away fans view on Liverpool.

Peter Bell from the Bournemouth website Cherry Chimes provides the answers for us, providing the away fans' view on the opposition, Liverpool, the season and the match itself.
Welcome to the Premier League! How unexpected / expected was promotion last season?
Well thank you! It's jolly nice to be rubbing shoulders with the Premier League's elite teams and I can't think of a better ground to go to for our first away match.
How unexpected was promotion?
Well if you had asked me after pre-season last year I would have said we'd be in with a shot of the play-offs. But by the time we had a 0-8 win over Birmingham and followed it up by narrow, hard fought seaside win against Brighton, I was already heading down the bookies to get my bet on for the Cherries to go up as Champions.
Luckily Sheffield Wednesday did us a favour against Watford on the last day and we were able to have a massive party at Charlton. It was a truly fantastic season for the Cherries. I loved every minute of it.
What are you most looking forward to about the top flight?
I guess it will be seeing some of the top names like Coutinho, Aguero, Rooney, Sanchez, Costa, and Kane amongst others up close. However, there are also many big grounds that AFC Bournemouth fans have never had the chance to visit.
Anfield I have been to before but I look forward to going to the Etihad, the Emirates and Old Trafford as well as Goodison Park. It is also just great to hear the town of Bournemouth getting so much coverage on TV as well as in the national newspapers – everyone knows where Bournemouth is now if they didn't before.
What are your expectations for the season?
Well everyone has predicted that Eddie Howe's team will sink like a stone. I hope people do write us of and the team gives enough teams a shock to stay up.
I believe that there is a good chance of avoiding relegation as the players have been together through the divisions and Howe's coaching is simply outstanding. The team improves all the time and while we have not got big star names, they are a very good unit together that deserve to have their chance at this level.
We know it will be hard to survive but if they can start getting a few results confidence will grow and I have an optimistic outlook that the Cherries can pick up enough points.
Looking in at Liverpool from the outside, what's your thoughts on the club in general at the moment?
It's been a rocky time for Liverpool. I like Brendan Rodgers and think he is a good manager but the pressure on him is massive. I don't think that the players that the club have signed over the last few seasons have been good enough in the main, which is a pity as I'd like to see them at the top again.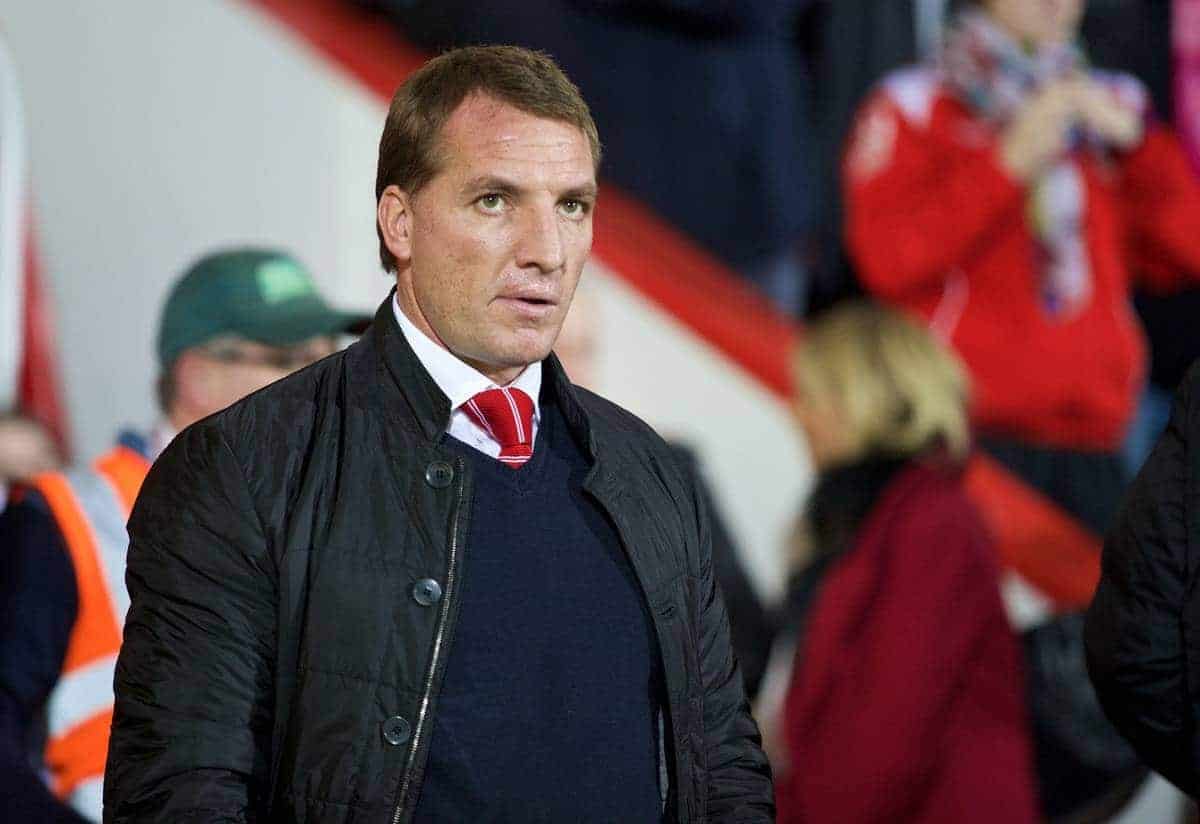 Anfield is a special place and the fans deserve a special team. It was really sad to see all the goings on with Raheem Stirling. I can't imagine such a situation arising under the watch Bob Paisley, and when you had great leaders like Emlyn Hughes in the side, but we are in a different era now. Players have the power and it can be hard on fans at times to see that their club is not being held up as being special.
I have always loved listening to the Liverpool fans sing on Champions League nights and I truly hope they get back there soon. There are clubs with more money though and bigger stadiums and it's not going to be easy to catch up. I look forward to the expanded stadium though when it is finally built. I believe that will help your team.
Which of Liverpool's players do you fear most ahead of Monday's game?
You would probably think that I would choose a player like Coutinho but if you saw how we lost against Aston Villa then you could perhaps understand that I hope our team pays particular attention to Martin Skrtel and Christian Benteke at corners and free kicks.
We lack some powerful headers of the ball at times and I am hoping that Howe addresses this in his team selection. James Milner is also underrated and I know we have to keep him quiet to have any chance of coming away with a result on the night.

Liverpool have match winners all over the pitch though and any one of them could pop up to give us a torrid night. We have seen a lot of Liverpool over the last years having played them in two cup ties and I did like Markovic. I hope we deal with him better this time. [Ed: don't worry, there's no chance he's playing this time around!]
And which of Bournemouth's players should Liverpool fear most?
I am not sure fear is the word, but if Callum Wilson can get away from your centre backs he will break his scoring duck in the Premier League. It will happen sooner or later and it just might be his night to grab the headlines.
You'll also need to look out for Matt Ritchie who looked very comfortable against Aston Villa and is a player that can score from just about every angle. On his day Marc Pugh can also cause problems on the left. Our secret weapon though is Max Gradel who we have not even seen much of yet but he's quick, tricky and will shoot early if he gets on.
Tactically, how do you expect Eddie Howe to approach the game?
I expect him to set up quite differently to how he set out against Aston Villa at home. He'll want to try and keep it tight and stay in the game as long as possible. That should mean a formation that is 4-1-4-1.
He's likely to bring in Sylvan Distin for his size and experience at the back for this match and I can see him playing Eunan O'Kane in front of the back four to block the runs of Coutinho. He could also give Lee Tomlin a debut in midfield with the aim of supply Wilson on the break.
Playing 4-4-2 against Liverpool on the last two occasions has not worked, so while it is not like Howe to go defensive I think it makes sense in this match to try and frustrate. Liverpool will be strong coming forward with Ibe and Lallana probably on the wings, but it will be interesting to see if our full backs can get some joy and make them defend at times.
Being honest though, I don't expect the Cherries to win this one. Still, you never know.
How annoying is it for your first away game has been scheduled for a Monday night, over 250 miles away?

I was infuriated when Sky announced that they would be moving the game to the Monday night. I wanted to see the game live with my two kids but moving it from a weekend gave us no chance of coming up.
For me, I would have to take at least a half day off work, drive up for some four hours from Redhill (Surrey), which is at least an hour and a half hours less than fans coming from Bournemouth, and after the game I'd still need to drive back and then write up a match report for the blog. I don't think I would get to bed before 3am or 4am.
I am mad about my club but it's not really sensible to do when it is now easier to watch the game on TV and have a pint or two with my friends.
What do you expect the Bournemouth starting XI to be?
Boruc (GK), Francis (RB), Elphick (CB), Cook (CB), Daniels (LB), O'Kane (DM), Ritchie (RW), Tomlin (CM), Surman (CM), Pugh (LW), Wilson (FW).
It would mean a big change in Howe's thinking in bringing in Tomlin instead of Dan Gosling and dropping Josh King in favour of bolstering midfield with O'Kane lying deep, but the Cherries need to try and hold Liverpool and defend well. I do hope we see Tyrone Mings at some point come on to the field along with Max Gradel.
Prediction time; where will our two sides finish in the 2015/16 season?
Liverpool – tricky but I'm going to say 4th
Bournemouth – a very respectable 14th
Thanks to Peter for his answers and best of luck to Bournemouth for the rest of the season in all but their two games at the Reds.
Read our preview from former The Kop Magazine editor Chris McLoughlin here.