Aaron Cutler dissects and dispels ten myths about the modern day Liverpool.
7. Garcia's Ghost goal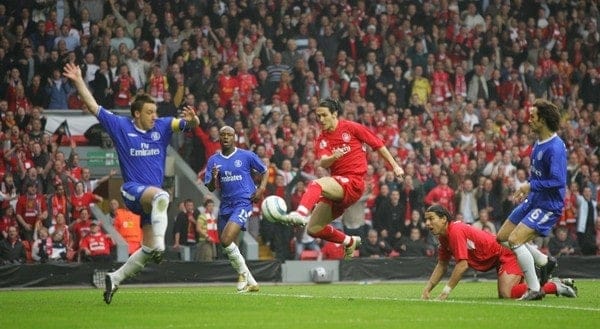 Not so much a myth as opposed to half the story. When Luis Garcia toe-poked goal-wards in the Champions League Semi Final of 2005 he did so after latching onto a loose ball.
The Spaniard was afforded room only after Petr Cech had pole axed Milan Baros to deny a clear goal scoring opportunity.
We'll never know whether or not Garcia's impish effort did cross the line but someone should really ask Jose Mourinho about the consequences had it not.

Would he really have preferred to face a penalty and contest the remaining 84 minutes with 10 men?
There was no injustice at Anfield that night, only excuses for a Special One out-thought over two legs and denied passage to Istanbul.
The insufferable Portuguese still bemoans the incident to this very day, safe in the knowledge our besotted press will never challenge him on the matter.
10 LIVERPOOL MYTHS

1. Liverpool 'lost the league' at Palace
2. Rafa's Fergie "Rant"
3. Rodgers' portrait of himself
4. The Spice Boys couldn't defend
5. Martinez 'turned down' Liverpool job
6. Suarez the flat track bully
7. Garcia's "Ghost Goal"
8. Sakho can't pass
9. We never gave Hodgson a chance
10. Gerrard wasted his career