Brendan Rodgers has quashed speculation that he is to be sacked as Liverpool manager, saying "I want to be here for a long period."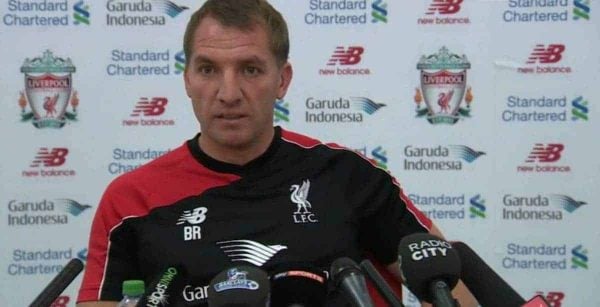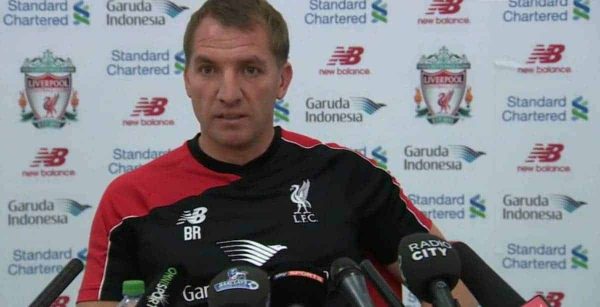 Speaking ahead of Saturday's Premier League clash with Aston Villa, Rodgers was posed with inevitable questions surrounding his future as manager at Liverpool.
The Northern Irishman batted away speculation of an imminent departure, but did say:
"Whatever happens here, whether I am here for one day more, one month, one year, I will always have huge respect for the owners here, and what I will do is do my very best with the payers that we have."
Both Jurgen Klopp and Carlo Ancelotti have been linked with the manager's role at Liverpool in the past week, with the Reds' League Cup penalty shootout victory over Carlisle United heaping pressure on Rodgers, who said "you take that as part and parcel of the game."
"I have regular contact with owners and the relationship has always been strong," he said.
"I know you need to get the results, and I enjoy the pressure of that.
"The aim will be to look to improve – one win and you're back among the top four!"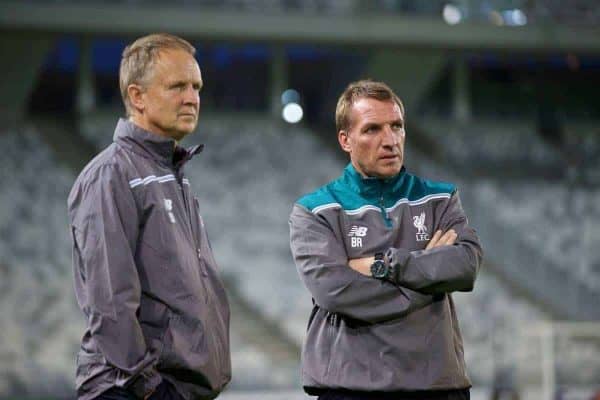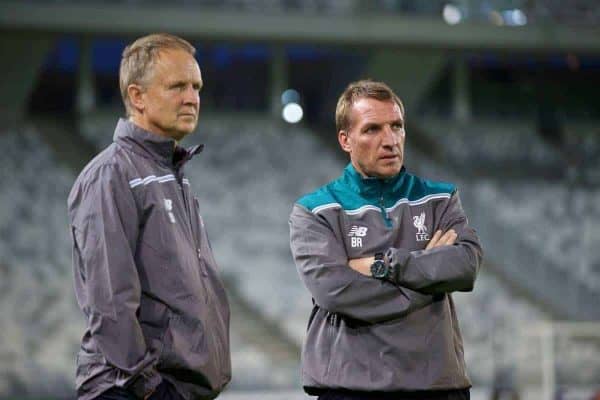 However, while Rodgers' outlook remains positive, he did address the pressure on him as a manager of a big club.
"What drives a manager on is that fear – a positive fear," he continued.
"It's something that doesn't frighten me, I've got an inherent belief in what I do.
"I think I've shown in my time here, we've nearly gone on to great things. My belief and confidence is there, and always has been.
"I don't shy away from the fact you need to get results, and perform well, in order to stay in work."
Continuing to assess his situation, Rodgers embarked on a hopeful projection of his future on Merseyside, saying "I want to be here for a long period."
"It's the experiences that make you better," he claimed.
"To manage a club at this level with the focus and the scrutiny everyday: it has been absolutely fantastic – I've loved every minute of it.
"I tend to not read so much and see so much and that allows me to have a clear focus on there players.
"My time here has been really enjoyable, and I hope it continues to be that!
"I hope to be here for a long period, but I can only do my best to prepare the team."
Rodgers also gave a message to the club's baying supporters, saying: "Keep faith with the team – it's not about me. The most important thing is the club's success."
Liverpool take on Villa at Anfield on Saturday afternoon with Rodgers in desperate need of not only a result, but a strong performance to boot.
With the Reds struggling for form and confidence of late, this clash could prove pivotal for the 42-year-old.
[interaction id="56031da5c70ac51c03852d7c"]