Following a sentimental social media post by Liverpool legend Steven Gerrard, Henry Jackson looks at whether the Reds' side of 2008/09 is the best not to have won the Premier League.

Gerrard took to Instagram on Wednesday evening to remind fans of just how formidable Rafa Benitez's team were back then, with the hashtag #spine alongside a photo of a Liverpool starting eleven from the 4-0 thrashing of Real Madrid.
It will no doubt have touched the sentimental among us, bringing back memories of a solid defence, potent attack and some great Champions League victories under Benitez.
Stevie G reminiscing on Instagram…. He's not wrong. #spine pic.twitter.com/NpsRU17Tq7

— This Is Anfield (@thisisanfield) September 2, 2015
The one negative was that they fell agonisingly short of bringing a maiden Premier League title to Merseyside, when really and truly they had all the attributes to.
It got me thinking: is Liverpool's 2008/09 side the best team not to win the Premier League?
A complete side

This was a team that simply had the look of champions about it.
In Pepe Reina they had one of Europe's most consistent goalkeepers at the time, while Jamie Carragher remained one of the most resolute, influential centre-backs in the business.
Martin Skrtel, Daniel Agger and an ageing Sami Hyypia all rotated effectively alongside Carragher, with the trio appearing 21, 18 and 16 times in the league, respectively.
Fabio Aurelio and Alvaro Arbeloa were both terrific full-backs with differing qualities, with the Brazilian's attacking craft nicely complementing the Spaniard's more defence-minded game. Both could attack and defend well when called upon though.
The midfield duo of Javier Mascherano and Xabi Alonso was truly brilliant, and the perfect example of a world-class 'double pivot' at the time.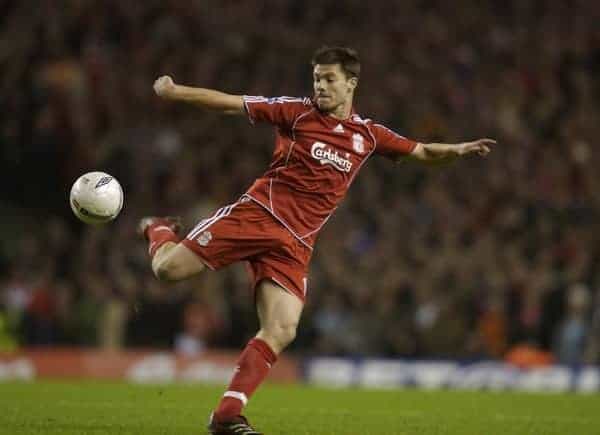 Mascherano was as good as any midfield destroyer in the world, while Alonso was one of Europe's most aesthetically-pleasing and influential playmakers.
Both were born winners who added huge amounts of character to the team, and you have only to see how their careers have panned out since leaving Anfield to see that. International, European and domestic honours galore.
Albert Riera, Yossi Benayoun and Ryan Babel often jostled for a starting berth on the left, with Benayoun the most effective as the season progressed, while Dirk Kuyt was the undisputed first-choice on the right.
The Dutchman was a hugely popular figure with many supporters, and his gritty, effective, never-say-die style helped drag Liverpool through many important matches.
Then of course there was Gerrard and Fernando Torres.
With Mascherano and Alonso giving the former skipper license to attack, he wreaked havoc playing off 'El Nino', and was at the peak of his powers.
There wasn't a more influential player on the planet that season, and that includes Lionel Messi and Cristiano Ronaldo. Just ask Zinedine Zidane.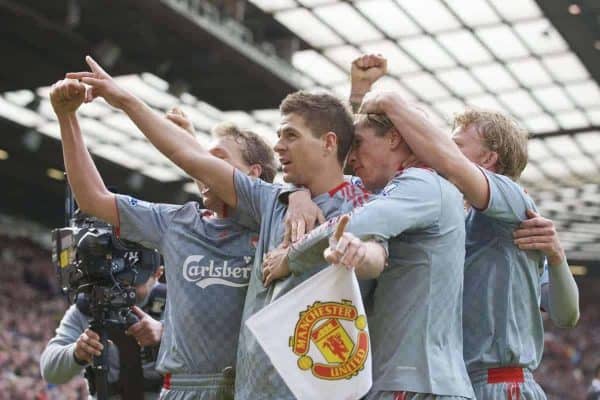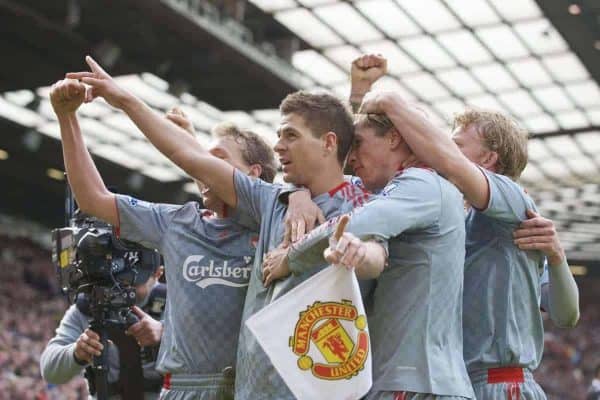 Torres was the most devastating striker in the world, with his combination of pace, power, skill and deadly finishing embarrassing some of the finest defenders of the last 20 years.
His relationship with Gerrard in attack was telepathic, and there were endless awe-inspiring link-ups between the duo.
It was a season full of so many wonderful moments. Gerrard's late winner against Middlesbrough; Kuyt's last-gasp strike at Man City; the magnificent 1-0 win at Chelsea to end their unbeaten record; the 4-1 victory at Old Trafford; Benayoun's goal at Fulham. The list goes on.
Every Liverpool supporter has a standout memory from 2008/09.
Why didn't they win it?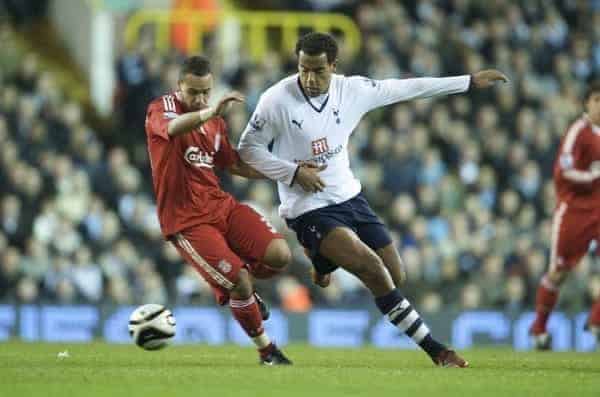 In the end, the biggest factor in Benitez not guiding his talented side to a title triumph was a lack of squad depth.
Their starting eleven was as complete as anyone's at the time, but they just didn't have enough quality from the substitutes' bench.
Sir Alex Ferguson could call upon Dimitar Berbatov if things weren't going to plan for Man United, whereas Benitez had Andriy Voronin, David N'Gog and Nabil El Zhar to rely on if players were tiring or not playing well.
Lucas Leiva often came in for Mascherano or Alonso, but at that time the Brazilian was a far cry from the dominant midfielder he became in the years that followed.
Too many silly points were dropped at home too, with Stoke, Fulham, West Ham and Hull all coming away from Anfield with a draw.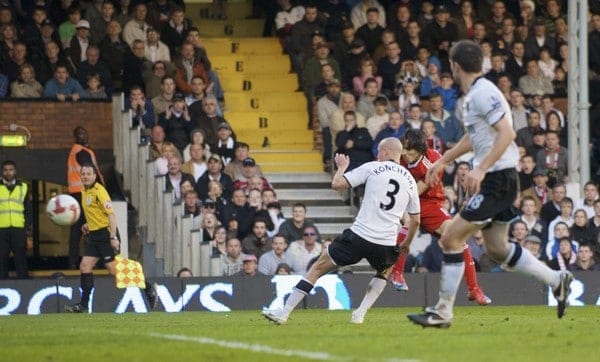 There was also that goal by Federico Macheda, which swung the pendulum right back in United's favour in April 2009, when Ferguson's men were on the rack.
Liverpool had thumped their fiercest rivals 4-1 at Old Trafford in mid-March, and the Red Devils then lost 2-0 at Fulham a week later.
Benayoun's dramatic late strike at Craven Cottage followed shortly after, putting Liverpool two points clear at the top having played a couple of games more.
I firmly believe that if Macheda hadn't scored against Aston Villa the following afternoon, the Reds would have gone on to win the title.
Credit must go to United for having the mental strength to hold on and lift yet another trophy, but deep down they know Liverpool were superior that year.
Other candidates
Liverpool's class of 08/09 aren't the only top quality team not to win the Premier League, however, with some other great sides just missing out too.
Newcastle's brilliantly entertaining 1995/96 team under Kevin Keegan should certainly have had their moment of glory, but again United prevailed.
The Magpies played some sensational attacking football that season, with players like Peter Beardsley, David Ginola, Faustino Asprilla and Les Ferdinand wreaking havoc, but their gung-ho approach ended up being their downfall.
They let a 12-point lead at the top slip, and Eric Cantona's three winning goals in consecutive 1-0 victories in March 1996 saw United turn the screw.
Newcastle's epic 4-3 loss at Anfield was a hugely damaging moment in their title challenge, and it virtually acted as the final nail in their coffin.
Arsenal's side of 2007/08 were another terrific group of players who looked on course to win the title, but they fell apart in the second-half of the campaign.
In Cesc Fabregas, Alexander Hleb, Samir Nasri and Tomas Rosicky they had some superb midfielders, while Bacary Sagna, Kolo Toure, William Gallas and Gael Clichy were an excellent defensive unit.
The horrific broken leg that striker Eduardo suffered in February 2008 seemed to completely derail their challenge, along with other injuries, and they had to settle for third-place in the end.
Liverpool witnessed Arsenal's brilliance first-hand when they faced them in the Champions League quarter-finals that season, and although the Reds progressed, some of the Gunners' football was breathtaking over the two legs.

It would also be wrong not to mention Liverpool's 2013/14 team, who came within inches of winning an unlikely title under Brendan Rodgers.
Defensively there were clear flaws, but some of the attacking play they produced, particularly after Christmas, was out of this world.
Luis Suarez's performances can barely be put into words, while Gerrard, Daniel Sturridge, Raheem Sterling and Philippe Coutinho were all outstanding too.
Gerrard's infamous slip probably did cost them the title in the end, but that is easy to say in hindsight. What if he hadn't scored that late penalty at Fulham, for example? What if Coutinho hadn't fired home the winner at home to eventual champions City?
It was a fabulous effort from a team expected to finish sixth at the start of that season, but for all their qualities, they weren't as complete as the other sides mentioned above.
Conclusion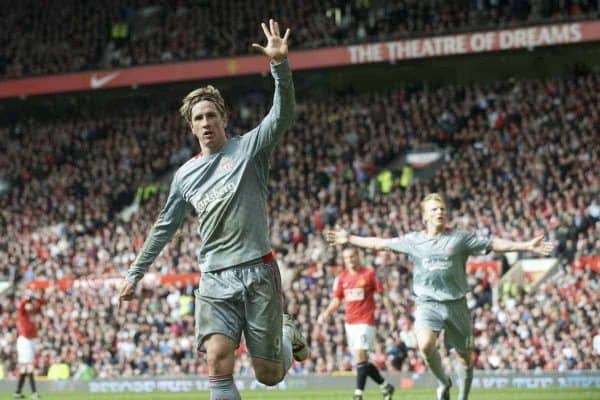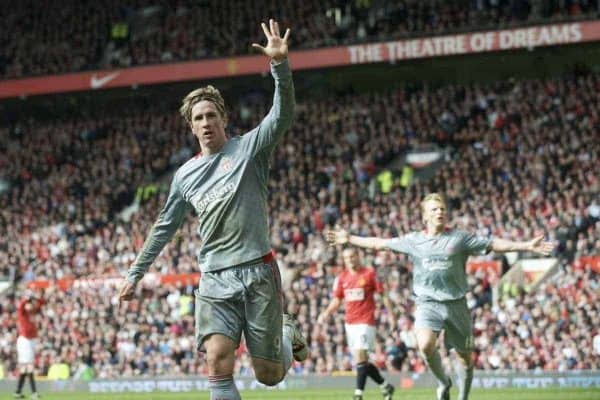 Despite the undoubted excellence of those aforementioned Newcastle and Arsenal teams, and Rodgers' 2013/14 side, Liverpool's 2008/09 outfit are the best side not to win the Premier League.
They were brimming with world-class players all over the pitch, whether it be the consistency of Reina and Carragher, class of Mascherano and Alonso or match-winning genius of Gerrard and Torres.
I feel we took that team for granted at the time – believe it or not there were fans that booed a 0-0 home draw with West Ham in late 2008, despite Liverpool going top of the table – with Benitez a constantly divisive character with the fans.
In the 23 years since the Premier League began, that is the most complete Reds team we have had the pleasure of watching; it's just a mighty shame they couldn't quite get over the finish line.
[interaction id="55e8153e77cd375b5c1c5dce"]