With the international break rudely interrupting the new Premier League season, we take a look at which ex-Reds could feature in an ultimate Liverpool FC Cult Hero XI.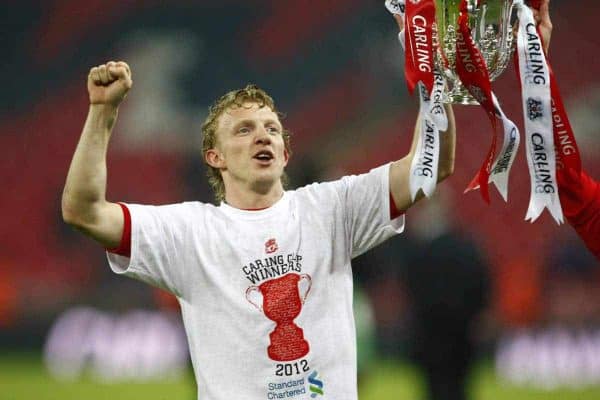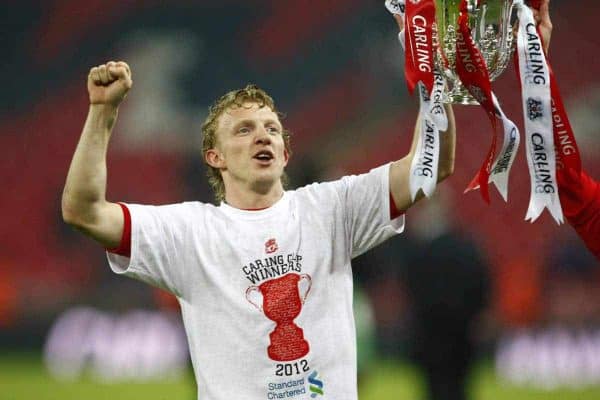 While there are cult heroes at every club across the football world, it's fair to say Liverpool have probably had more cult figures than most over the years.
Kopites have always had affection for those that are nowhere near the star attraction of the team yet for all manner of untraditional reasons, end up being more loved than most of the top players they play alongside.
The team at Football Daily recently picked their Reds Cult Hero XI, as seen in the video below.
The Right Picks? 
It's a fair lineup and it's understandable as to why each player has been included – all provided many great memories during their time of gracing the fields of Anfield Road.
Jerzy Dudek, Jamie Carragher, Sami Hyypia and Luis Garcia all played a vital role in the club's most historic night in Istanbul, while Alan Kennedy too tasted European glory – including netting an unlikely winner against Real Madrid in 1981 – as did Gary McAllister with the UEFA Cup.
Steve Nicol, adopted Scouser Jan Molby and Steve McMahon made huge contributions in the final seasons of Liverpool's English football dominance; Dirk Kuyt aided the Reds' European resurgence under Rafael Benitez with numerous important goals, while Robbie Fowler in two spells was simply 'God'.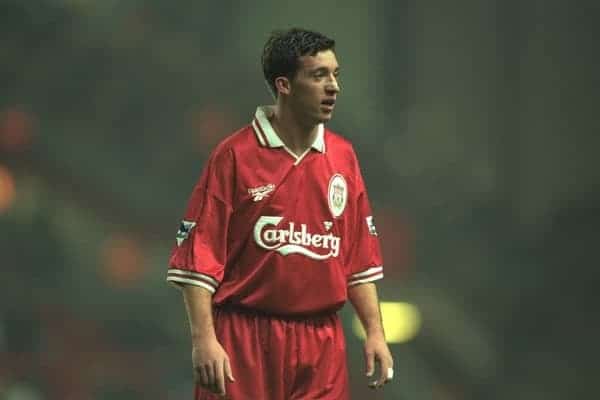 But it's a cult XI that misses out some real unsung heroes of Anfield and one that includes players of club legend status, rather than cult standing.
Carragher's achievements make him an undoubted Liverpool legend, while the contribution of Kennedy in particular could also elevate him to legendary status – as with Fowler. It could be said that all three boast a combination of legend and cult status however.
With that in mind, what actually is a cult hero?
What makes a Cult Hero?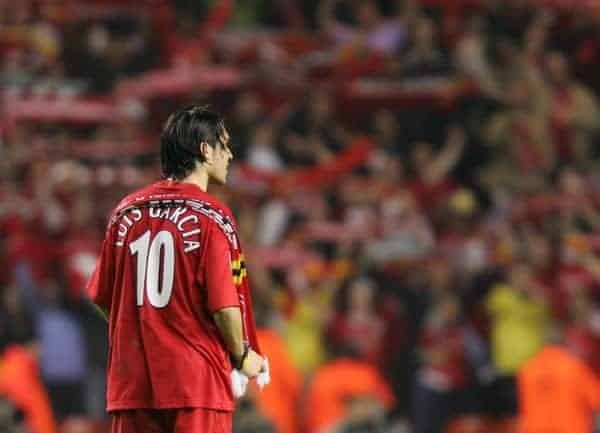 A cult figure can be said to be one of those players who are mocked relentlessly by opposition fans yet are fiercely loved by their own club for a unique reason.
They have also been viewed as someone whose terrace chant from the fans was more memorable than the level of ability said player boasted while playing for the club.
In truth, there is little reasoning behind gaining such status, but passion, desire and work rate, alongside being a likeable figure and possessing the ability for an odd moment of brilliance from a usually limited skill set, all play a part.
Who's missing?
There are few ex-Reds who could take a place in such an XI – there's certainly five that should feature.
Dudek is a logical selection but it's hard to see past Bruce Grobbelaar for the No. 1 shirt. The Reds' maverick 'keeper loved playing in front of and entertaining the adoring Kop, producing spectacular saves while also comically walking on his hands and responding to fans' chants in-game.
Kennedy will always remain in Anfield folklore, but Joey Jones deserves the left-back slot. The Scouser carried out the dreams of those that packed into Anfield to watch him, and their love for the tough-tackling full-back was evident with the famous "Joey ate the frogs legs" banner.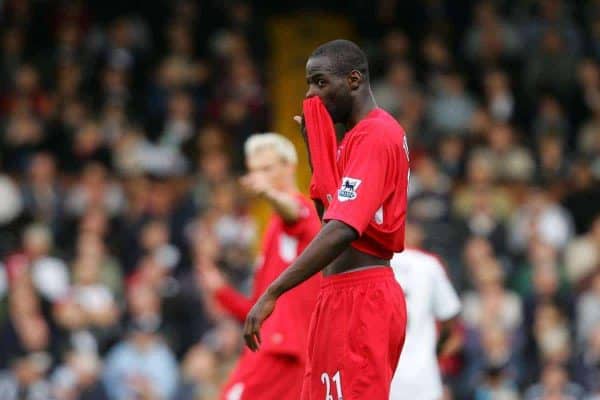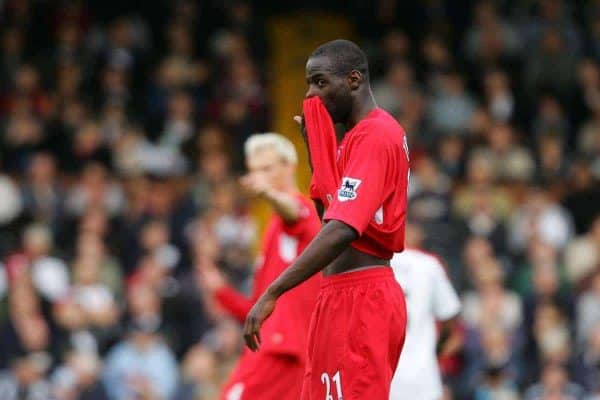 And how could we ever leave out Djimi Traore?
It's hard to believe the scorer of the most embarrassing own goal in Liverpool's history is as highly thought of as he is, but the Champions League winner will always be remembered for his role in the success and effort in seven years at Anfield, despite being one of the less gifted defenders to play for the club.
There also has to be a place in the side for perhaps the biggest cult figure of them all – Igor Biscan.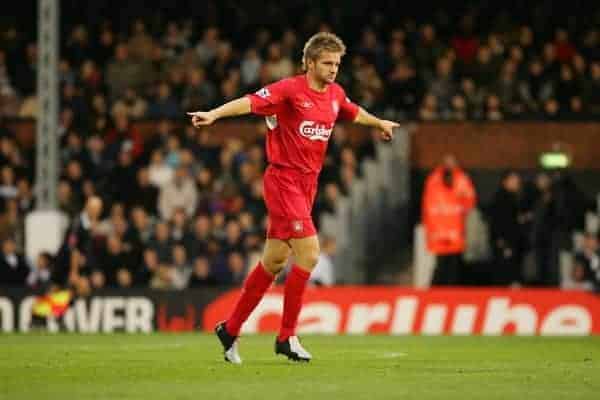 The Kop's favourite Croatian – comically nicknamed 'Zinedine Biscan' – was often on the receiving end in his early years but he was a rejuvenated figure under Rafael Benitez and ended his Anfield days with a Champions League medal.
Another who could come in is Titi Camara.
He arrived at Anfield in 1999 and though in one season he scored a hardly memorable nine goals, he will always be remembered for acknowledging the Kop singing his name even if the ball was in play, as well as playing and scoring on the same day his father passed away – leading to a memorable and emotional celebration at the Anfield Road end.
Adding those five figures gives the lineup a more cult-hero look, but there are many others who would arguably be worthy of a place.
Revised Cult Hero XI: Grobbelaar; Nicol, Carragher, Traore, Jones; McAllister, Biscan, Molby; Garcia, Kuyt, Camara.
Who would make your Liverpool Cult Hero XI? Let us know your selections in the comments below.