In the midst of the early season gloom, the forthcoming game against Carlisle in the League Cup isn't the most appealing of prospects for the seasoned and already battle-weary Liverpool fan. Neil Poole identifies one section of the support however, for whom it could be the biggest game of their lives.

Standing outside the Kop on Sunday before the Norwich game I spoke to a lot of people. One man's words, above others, explicitly illustrated the malaise sweeping through the support base in the wake of defeats to West Ham and Manchester United :
"I'll be honest with you Neil, if I didn't have my season ticket and I hadn't already paid up front for it, I wouldn't bother coming to watch this sh*t."
If I stood everyone together in a line who shrugged their shoulders and sighed when I asked them how they thought the game would pan out, they could have set the world record for the most lethargic Mexican Wave ever seen by man. Fans shuffle through the turnstiles as one at the moment, like a reluctant giant worm who knows the next push forward is just going to result in swallowing another mouthful of sh*t.
And who can blame them?
An undoubtedly improved performance culminating in a disappointing result against Norwich may have gone some way to appeasing a few Reds. However, if watching Liverpool lately has been like being on the receiving end of an act of violence, Man Utd and West Ham was like having your legs ripped off and then being beaten within an inch of your life with your own severed limbs.
Norwich on the other hand, was like having your ears flicked on a cold winter's morning; nowhere near as bad, but annoying as hell and still liable to make you explode with rage if caught in the wrong mood.
The consequence of all of this is a crowd which will be made up of different composite parts on Wednesday when we face the 'Cumbrians.' Many of those who signed up for the Auto-Cup Scheme to ensure they have the full quota of games should we reach a more spicy semi-final or cup final down the line will pass on their tickets – I've done this myself in the past so I'm not criticising.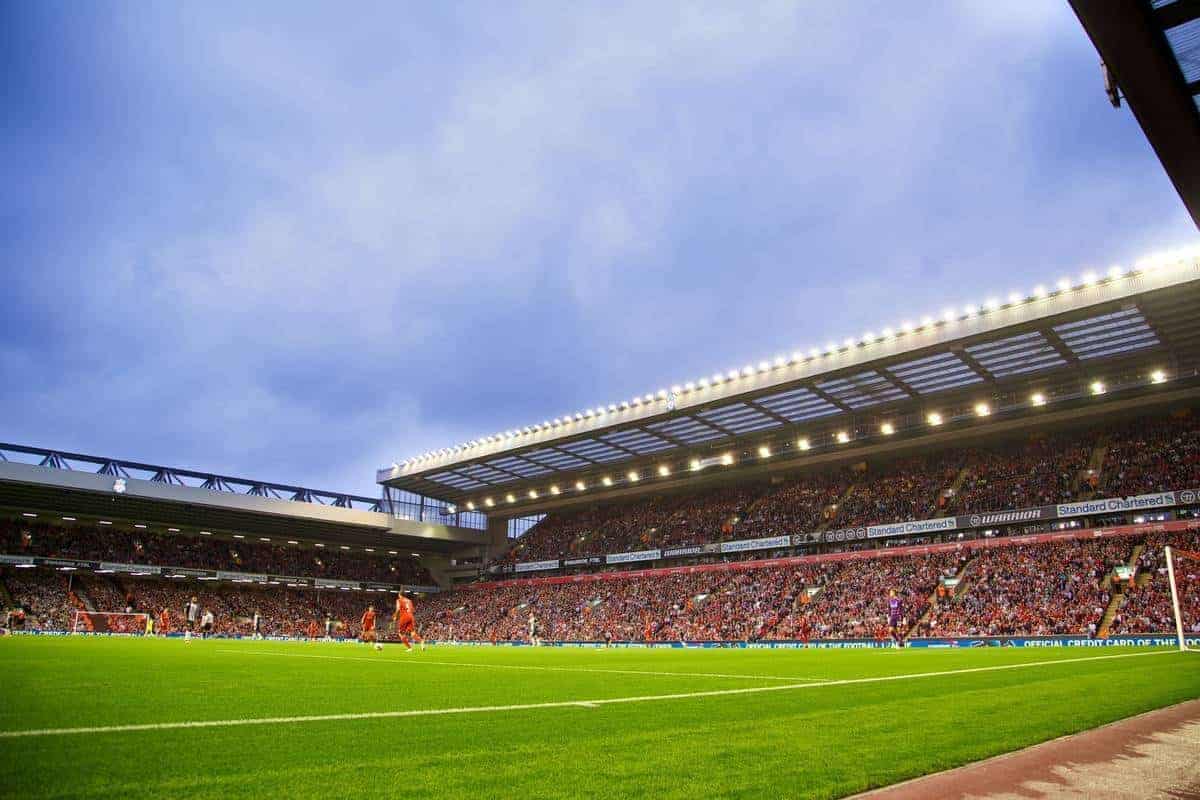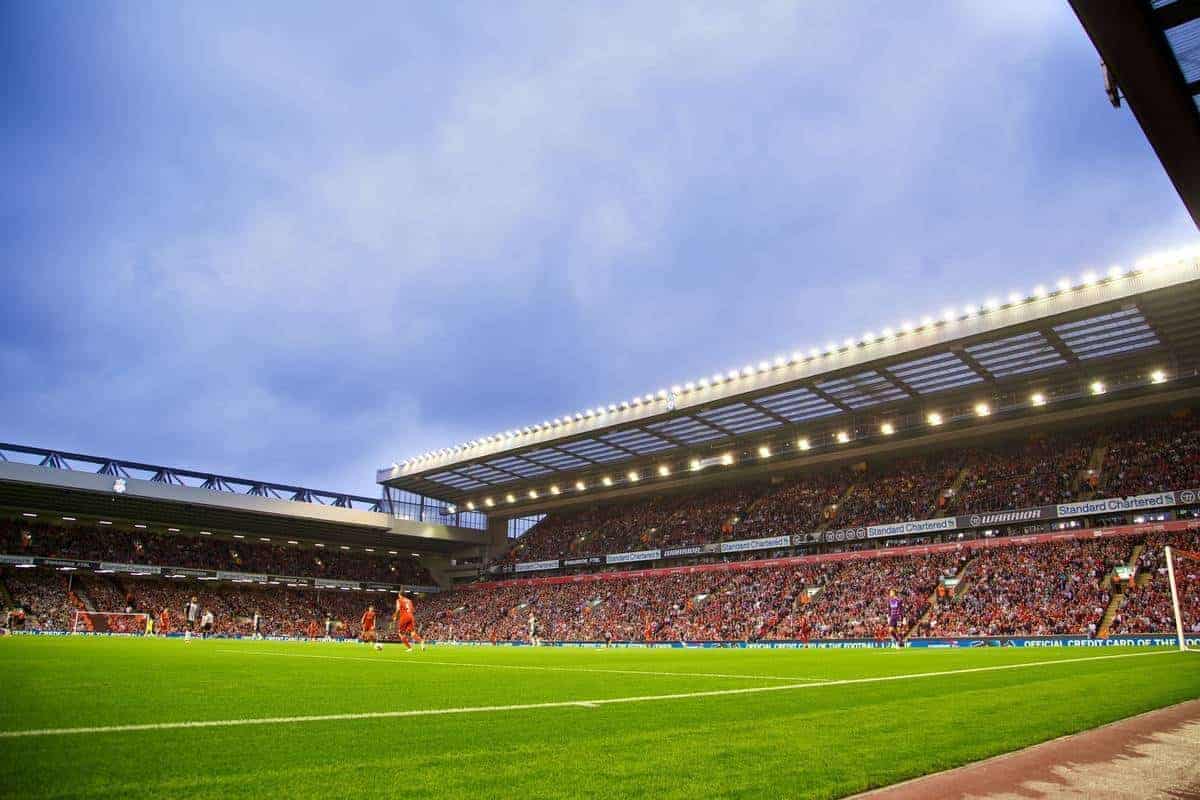 For others, even a ticket at a reduced rate will still be a cost too far. We all need to make sacrifices, and a game against Carlisle on a Wednesday night, the second in a run of four home games, and in arguably lowest ranked of the competitions, is on the butcher's slab before the first 'B' of Baa can even heard.
The positive spin on all of this? Lots and lots of kids will have the chance to either go to Anfield for the very first time, or at the very least, make a rare visit. But you know what? It's not just spin at all. It is genuinely positive.
The atmosphere may not be what it once was. The opposition is not glamorous. The game isn't unanimously regarded as important. But that is entirely irrelevant, because when you go to Anfield as a kid for the very first time it's an attack on the senses.
Just because we don't think it's as good as it used to be in the sixties, seventies and eighties doesn't mean it won't be awe-inspiring for the budding young Liverpool supporter. They have no concept of how it 'used to be'. Their 'now' is just as special as your 'then'. They're about to take their first holy communion in their support of Liverpool Football Club and every single one of them will love it. Just like you did – probably in a similarly low-key game nobody else remembers – when you were converted for life.

Anfield under the lights. Walking up the stairs into the ground and having that gigantic green carpet unroll in front of you. Singing You'll Never Walk Alone at Anfield for the first time. Not even knowing you're about to hear George Sephton's voice, only for it to embed itself in the lobe of your brain labelled 'feels like home'.
Hear your mum or dad swear in creative ways you never knew was even possible. Celebrate a goal or a win for the first time and hear that unique roar. Experience that moment of silence when the air is sucked out of the place immediately after the opposition scores. Hear someone talk rubbish. Hear someone else tell them to shut up. Have your inaugural sip of booze in a pub.
Stay until every player leaves the pitch, clapping every single one of them off. Hear you first funny put down. Ask you dad if you can come next time… All this barely scratches the surface.
It's where the education starts too. My most vivid memory from my very first game watching Liverpool beat Oxford United two-nil in September 1987 is hearing Liverpool supporters in the Kop take the piss out of Paul Walsh's long hair during the warm-up. I remember standing there as a child perplexed, wondering why we were laughing at our own players.
Fast forward nearly twenty eight years to Steven Gerrard spooning the ball over the cross-bar against Crystal Palace during his last game at Anfield, and instinct and understanding kicks in on the second syllable of "What the" and I, like thousands of others, instantly join in with the remainder, "f*cking hell was that?" No need for perhaps well-intentioned, perhaps high and mighty, fan charters telling people how to behave.
No, get these kids in early, and like running, walking and talking they absorb what's around them given time and it all comes naturally. Regardless of perceived 'mutations' there's a thread of DNA which weaves through Anfield and has spanned decades. It will continue to do so.

Ask anyone about their first visit to Anfield as a kid and the game itself is the always last thing they mention. The fact that what happens on the pitch is incidental in people's memories is the completely intangible and abstract proof that football is so much more than just a game. From day one it's so much more than eleven men kicking a ball.
It's why the man I spoke to with the season ticket doesn't really want to stop going. It's why we still shuffle in when we tell ourselves we can't really be arsed. No matter how bad the actual football gets, and even though we falter, the urge to attend and be part of it all never leaves us. It will never leave these kids who go on Wednesday night.
It's hard to be happy about the football at the moment. It's difficult to be excited about Liverpool FC vs Carlisle United in the 'Capital One Cup'. But for hundreds, hopefully thousands, of young Reds, regardless of the outcome, it will be the most important game of their lives. When you think about it that way, it's hard not to raise a smile.
What was your first Liverpool game? What are your memories of the day? Share them with us in the comments section below.