The appointment of Jurgen Klopp sees Liverpool owners Fenway Sports Group finally back their top-level ambitions, and this should be praised.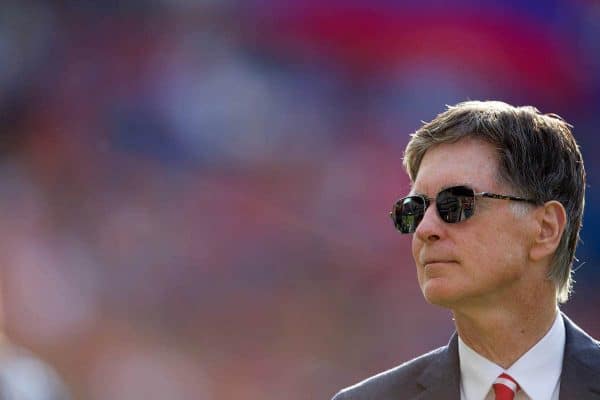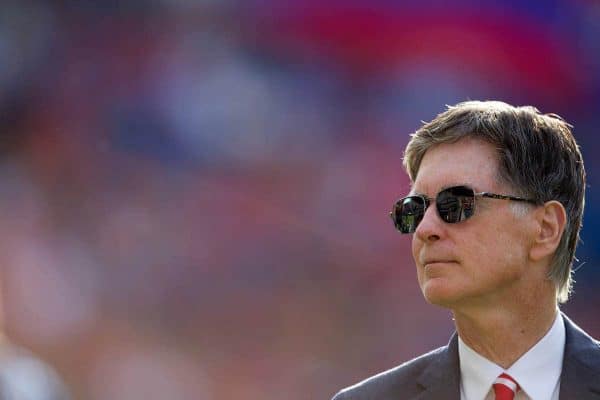 FSG's decision to sack Brendan Rodgers just eight games into the 2015/16 season was judged by many as premature—after their public backing of the Ulsterman this summer—but the appointment of Klopp as his replacement highlights a show of true ambition from the Liverpool owners.
Klopp joins the Reds after a four-month sabbatical, making a long-awaited move from the Bundesliga—where he made his name with Borussia Dortmund.
Having already captured the imaginations of the Merseyside support, Klopp looks set to back up this adulation with a top-level pedigree.
For this, FSG deserve considerable praise.
The Mission Statement

Back in 2012, shortly after the arrival of Rodgers and a disappointing transfer window, FSG and Liverpool owner John W. Henry released an open letter to supporters, highlighting his and co-owner Tom Werner's ambitions for the club.
"No one should doubt our commitment to the club. In Brendan Rodgers we have a talented young manager and we have valued highly his judgement about the make-up of the squad. This is a work in progress. It will take time for Brendan to instil his philosophy into the squad and build exactly what he needs for the long term.

[…]

"We have only one driving ambition at Liverpool and that is the quest to win the Premier League playing the kind of football our supporters want to see. That will only occur if we do absolutely the right things to build the club in a way that makes sense for supporters, for us and for those who will follow us."
Defending a paltry summer of spending which brought in Joe Allen, Nuri Sahin, Fabio Borini, Oussama Assaidi and Samed Yesil, Henry was already on the defensive when it came to Rodgers.
Unfortunately, with the trajectory of modern football, his emphasis of the long term and investing to succeed jarred with FSG's quest for Premier League glory.
Rodgers ultimately failed in his attempt to build a competitive side from unpolished gems and high-potential young talent, and though his pre-departure claim that "if you give me the tools, I'll do the work" represented a manager desperately clinging to excuses, some of it rings true.
Were Liverpool been setting themselves up for Premier League glory in the market? It is doubtful.
Arguably, FSG set this plan in motion by securing Rodgers from Swansea City in 2012, but the appointment of Klopp points at a change in direction from the owners.

Klopp is a winner; a proven managerial talent.
Having led Dortmund to successive Bundesliga titles in 2010/11 and 2011/12, he nearly went one further by inspiring a charge for the Champions League final the following season, only succumbing to the might of Bayern Munich at the final hour.
He transformed Dortmund from a struggling midtable outfit to a top-level European force, instilling a fearlessness with his high-intensity, attacking brand of football.
The ludicrous calls for the Reds to sign Dortmund star Marco Reus during Rodgers' reign serve to perfectly underline the disparity between Liverpool's former and current manager.
Klopp has the pulling power of a managerial great, as evidenced by Zlatan Ibrahimovic's half-joking offer to play for Dortmund for free under the German in 2013.
Klopp brings a charisma, an aura, an intensity and a level of intimidation that Rodgers could never attain; he is a larger-than-life character befitting of the club's ambitions.
Reports that the 48-year-old will earn £7 million a year as Liverpool manager further underlines his pedigree, and FSG's showing of ambition—they paid Rodgers the same figure as compensation for his dismissal.
His arrival signals a real show of intent from Henry and Werner, as they recruit to best in order to give Liverpool the tools to compete with the best.
It has been a long time coming, too.
A Bright Future

A reinforced mission statement came when FSG announced their intention to expand Anfield to a 58,000-seater stadium—a vision which serves as a symbol of the club's ambition.
For Steven Gerrard, this was about reclaiming former glory and building on Liverpool's storied history, as he explained on the unveiling of the club's plans in 2014:
There have been so many unbelievable nights and memories here, it would have been a shame to leave it all and for this to have become houses or apartments.

Now that they are going to extend the stadium, it's going to become even bigger, better and noisier. Hopefully there are many more fantastic memories to come.
Werner described the expansion project as FSG's "legacy at Liverpool," and something that would "change the future of the club."
"What has been hanging over the club's head is we simply could not accept the status quo," he continued, as a very real representation of ambition vs. reality.
Midway through the 2014/15 season, the prospect of fantastic memories and batting above the status quo seemed unlikely, with Rodgers' side floundering and FSG seeming unable to truly compete with Europe's biggest clubs in the transfer market.
The appointment of Klopp changes this.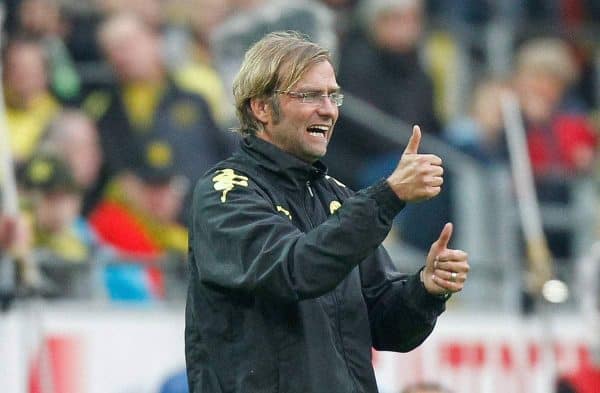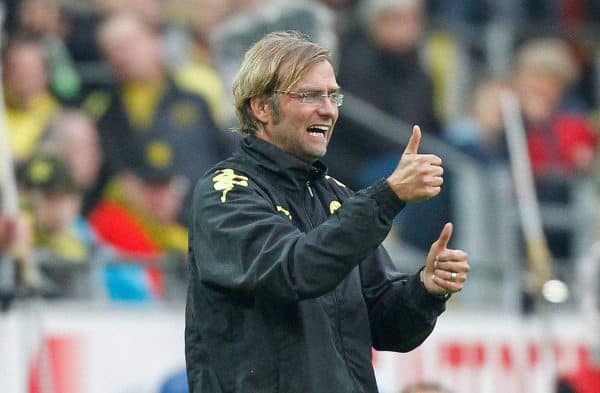 Now, FSG have a manager capable of spearheading a charge to the upper levels of European football; the perfect stage for the improved Anfield.
Klopp's arrival has restored the Reds' fear factor, as a successful, big-name fitting of a club the size of Liverpool—the German's reputation is akin to that of Arsene Wenger, Manuel Pellegrini and Louis van Gaal.
With one simple move, FSG have restored positivity around the club.
Liverpool look set to return to a trajectory of steady improvement, with plans in place to add "two or three significant additions" per transfer window, rather than the yearly rebuild under Rodgers.
Mirroring the appointment of Klopp, FSG now look set to add quality and experience to their squad in the future, rather than potential
This is a big-club mentality.
It's still early days, but the arrival of Klopp sees FSG put Liverpool back on the map, and there looks to be a bright future ahead under the ownership of Henry and Werner.