Liverpool manager Jurgen Klopp does not believe Chelsea's current troubles make it any easier visiting Stamford Bridge and warned of the dangers a "wounded" side can pose.
The defending Barclays Premier League champions are currently 15th, having lost half of their opening 10 matches, and boss Jose Mourinho is coming under increasing pressure with some erratic behaviour to match similar results.
But Klopp is not falling for the 'club in crisis' talk and is wary of the threat they face on Saturday. "Chelsea is not easy," the German said.
"Do the Chelsea players not know any more how to play football? No, of course not.
"They had brilliant moments in the games before, but they didn't win often enough.
"Like last year you know how Chelsea play: very good defence, very good structure and then big individual quality to finish individual situations.
"You can talk about (Diego) Costa, Willian, Oscar, Ramires, (Nemanja) Matic – all these guys are great players with (Gary) Cahill and (John) Terry.
"I am not sure it is easier to play Chelsea now than last year – why should it be?
"Okay, being full of self-confidence maybe makes some things different, but to be wounded can make you stronger too.
"They don't feel life is as good as it could be and now they want to change it and that is big motivation.
"But we are motivated too. We have to try something, we have to play – that is what I am looking forward to as it is my first time in the stadium.
"It is difficult to play against Chelsea but it is not impossible to win."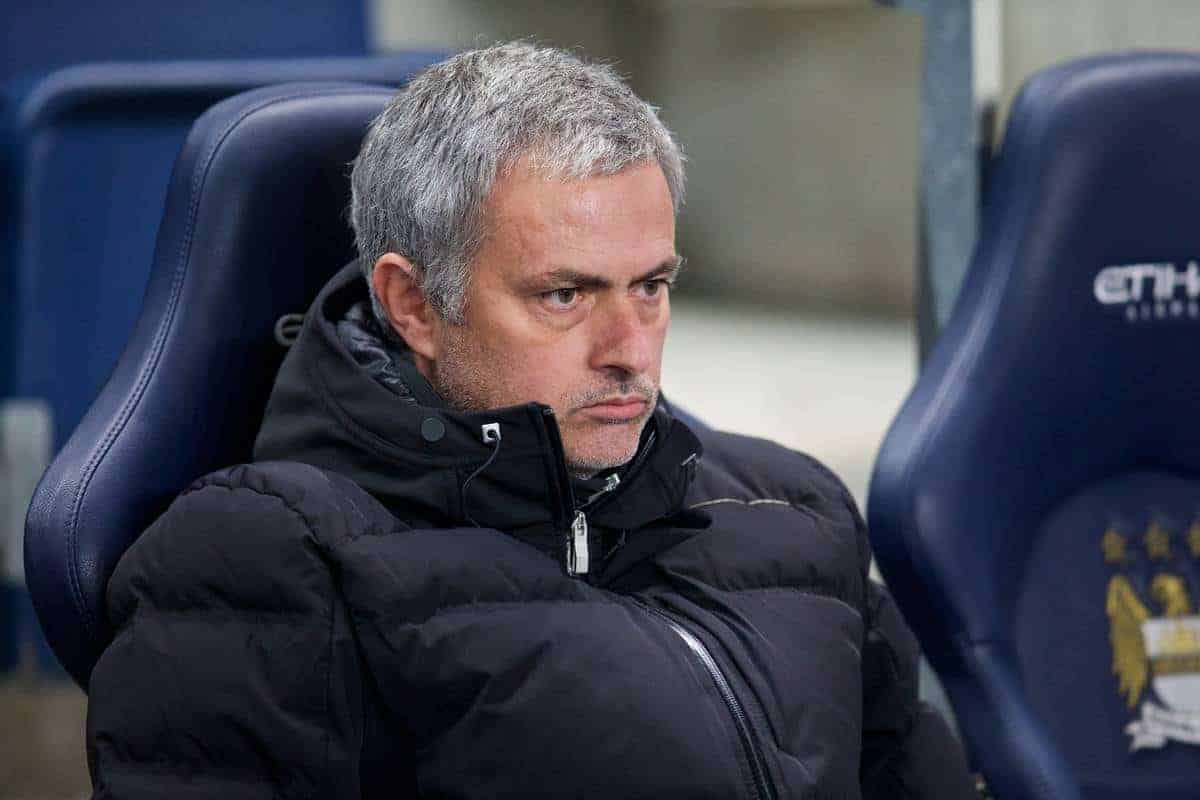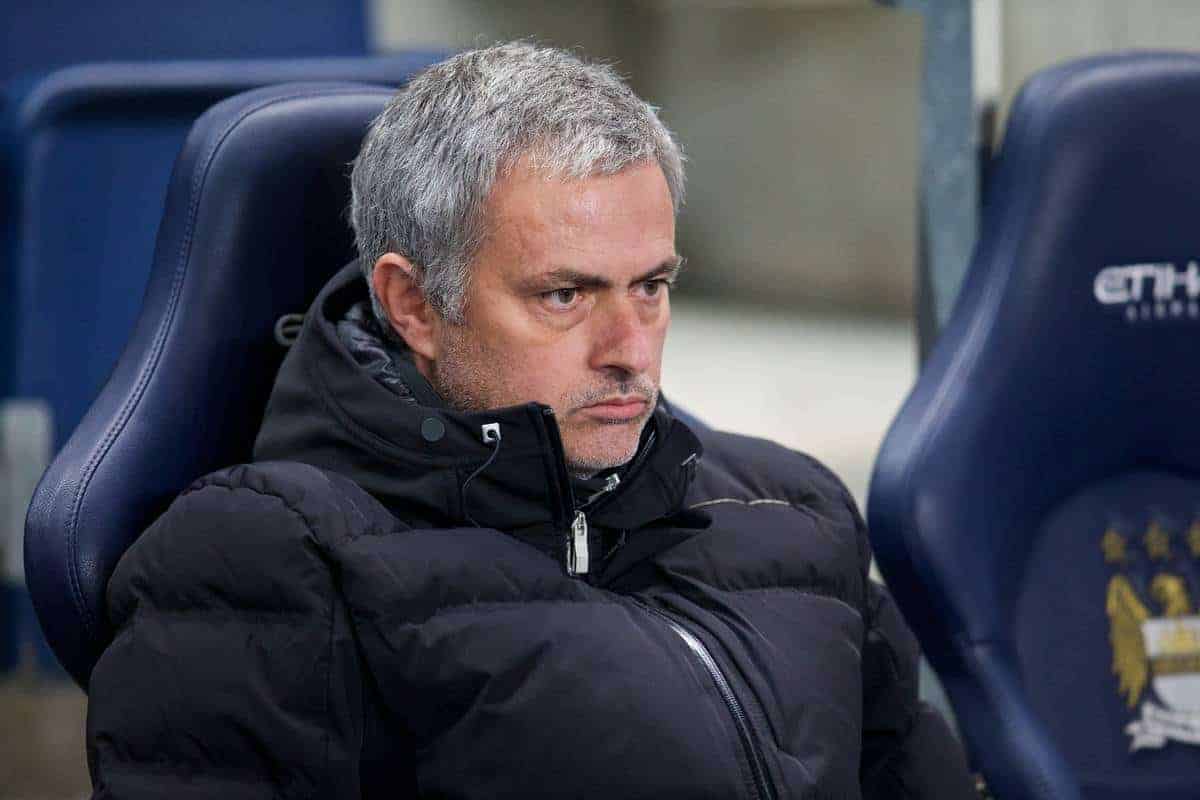 Mourinho is under pressure like never before and that has manifested itself in some major public outbursts against officialdom and the media.
The Portuguese, already appealing a £50,000 fine and suspended one-match stadium ban for suggesting officials were "afraid" to award his side decisions following the defeat to Southampton on October 3, was this week charged with misconduct after being sent off at West Ham last weekend.
But Klopp, who knows Mourinho from his Champions League encounters with Real Madrid when he was at Borussia Dortmund, insists his public persona is not a true representation of him as an individual.
"When I was in Germany, sometimes we sent short messages (to each other)," he said. "From my side, I am full of respect for his work. I think if you are not a journalist or a referee he can be a nice guy, and I am not one of these so we have a good talk.

"I like to meet people and he is a nice guy and he was really full of respect during the game.
"He is emotional, I am emotional but we are full of enough respect after the whistle that normal life starts again and you can talk normally about things that happen and that is what we did.
"Everything is okay with us, no problem."
Klopp also understands what Mourinho is going through as he experienced exactly the same in his final season at Dortmund when, this time last year, they were in the bottom three of the Bundesliga.
"I am experienced in this! These things can happen. I am not close enough to Chelsea to know the reasons and I am not a journalist so I don't have to think all day why things are like they are," he added.
"I am interested in the football Chelsea played the last weeks. I don't know anything about his methods because I've never been in his training.
"I don't think anyone knows enough about my kind of work, it is always speculation, and I don't know how he works. "We have to respect the quality of what Chelsea do."
The match has top billing this week, but Klopp tried to play down expectations.
"It is a big match but in 15 years in football I've had some big matches," he said. "I don't read the newspapers so I don't know what you think about this game but it wouldn't change anything if I knew it because I am full of motivation to win games.
"The better the opponent the more excited the world around us is. Maybe in history it was a great game – now it is ninth versus 15th.
"We have a chance to improve our situation and that is what we want to do and I don't think too much about the opponent."