Enjoy the latest aerial shots of Liverpool's new Main Stand, taken by Airviews Photography last week.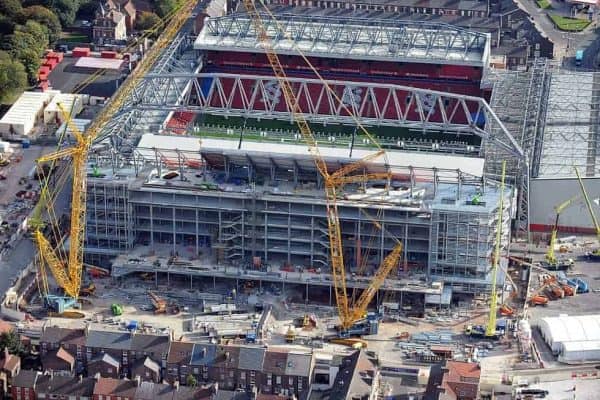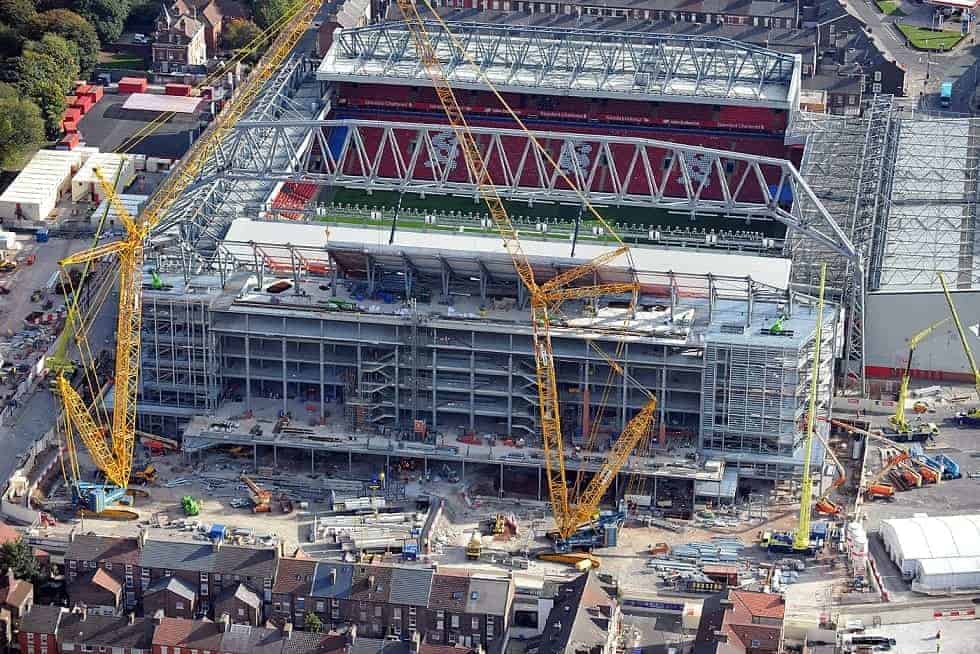 Progress since our last update shows the new upper tier's concrete sections almost complete.
With three home games inside a week, work on the new stand has still continued at a good pace, with brickwork on the exterior columns also visible.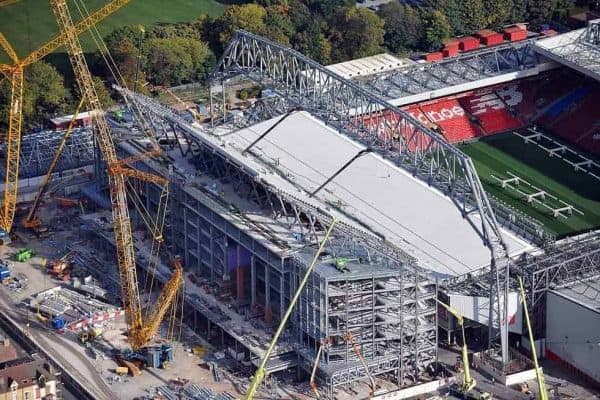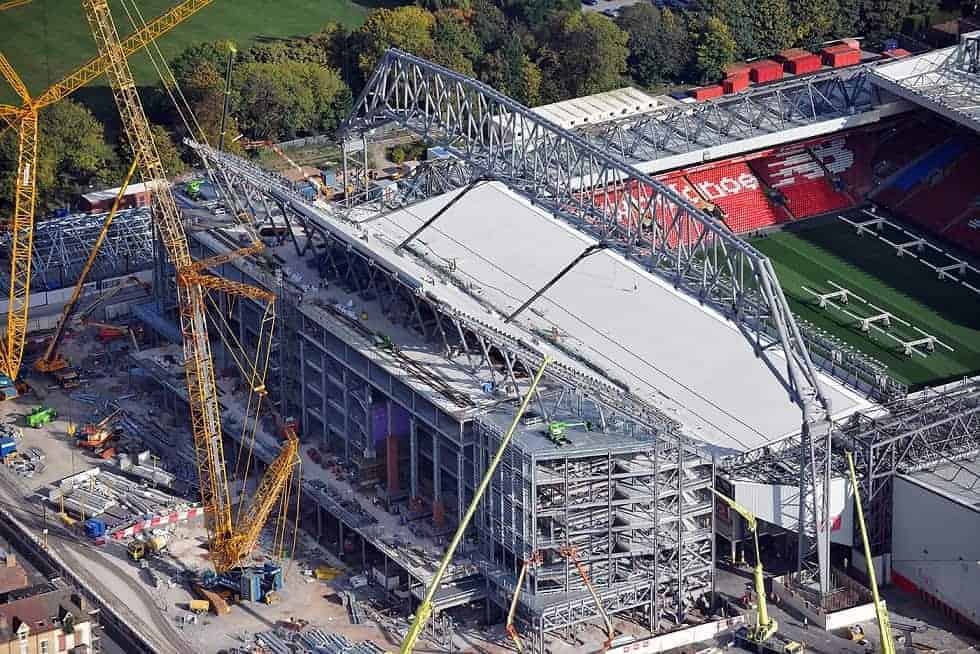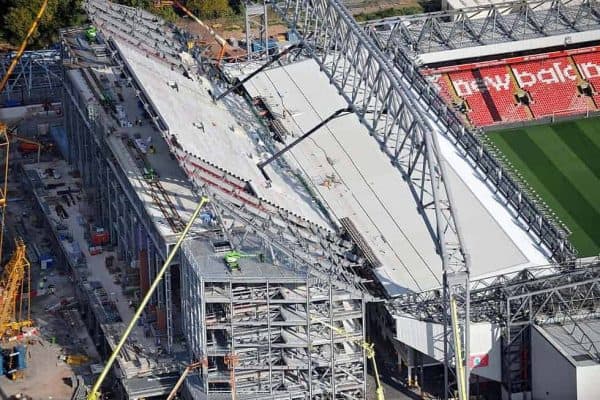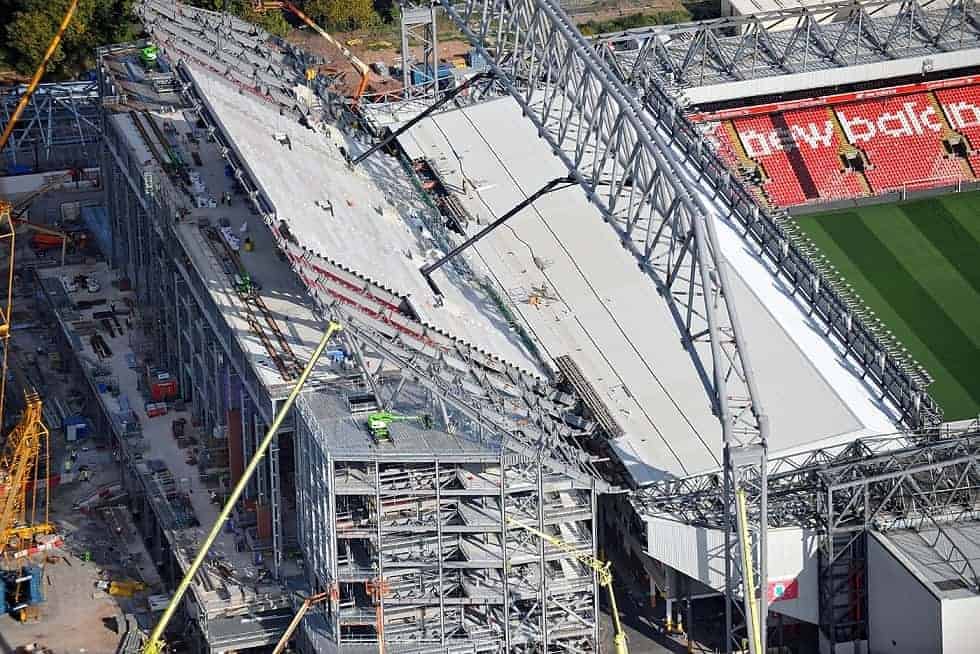 The new podium entrance structure is clearly visible too.
With no home games until November 8th after Wednesday's visit of Bournemouth in the League Cup, work will speed up again in the coming fortnight.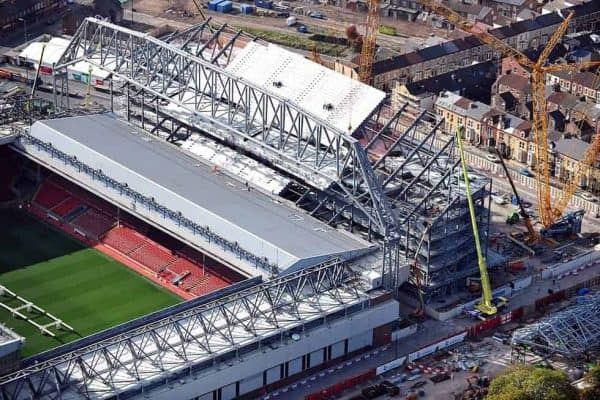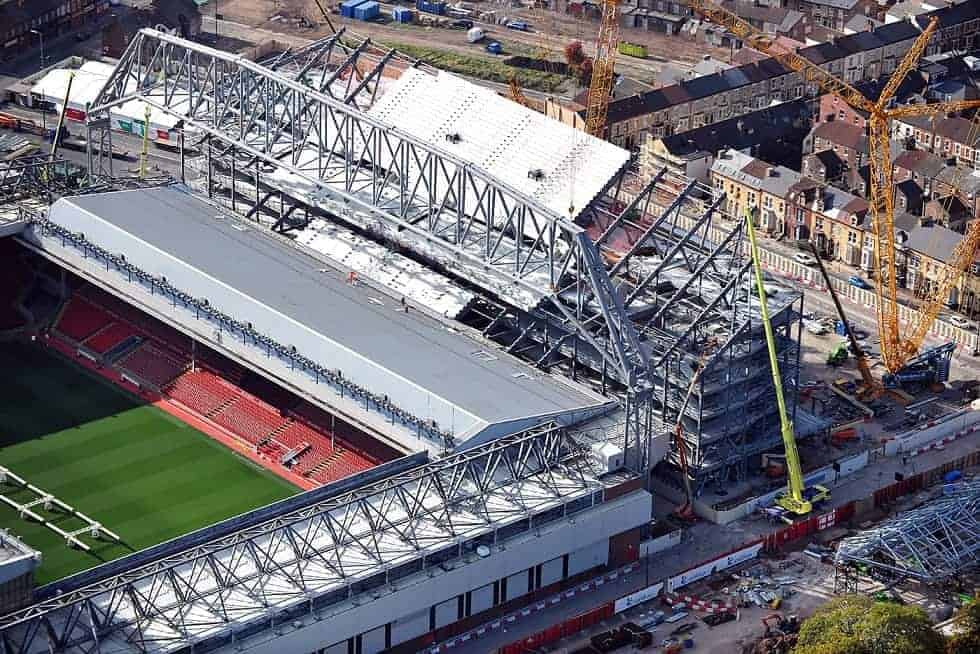 The new stand is due to be completed next summer, taking Anfield's overall capacity to around 53,000.
Images courtesy of Airviews Photography, view more at their website, here.