Liverpool ran further than in any other game this season in Saturday's 0-0 draw with Tottenham Hotspur, showing the influence of Jurgen Klopp.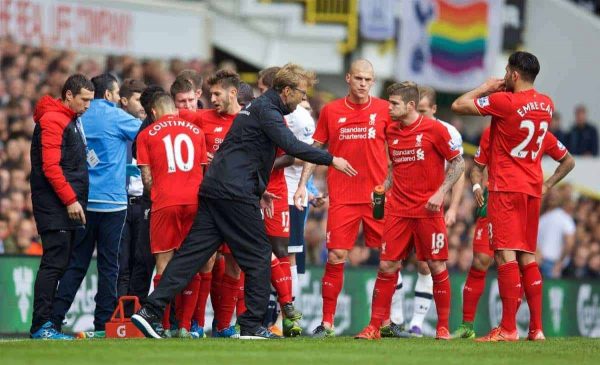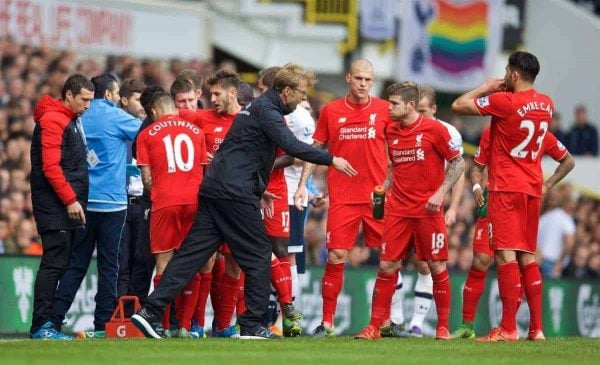 "You have to run. That's it," former Mainz defender Tim Hoogland told Four Four Two of Klopp's demands as a manager.
In Liverpool's first game under the charismatic German, this philosophy was clear, with the Reds covering 116km at White Hart Lane—further than in any other game this season.
Their previous best came in September's 1-1 draw at home to Norwich City, with Brendan Rodgers witnessing his side run a collective 111.9km.
In the eight games prior to Liverpool's trip to north London, their average distance run was 107.9km.
This was particularly impressive as Klopp's side became the first to outrun Spurs this season.
The home side ran 114.8km, 1.2km fewer than Liverpool.
The Reds also made 614 sprints, 30 more than their previous season's best and 140 more than their average over the first eight games under Rodgers.
James Milner was the hardest-working player in Klopp's starting lineup, covering 13.1km and making 82 sprints.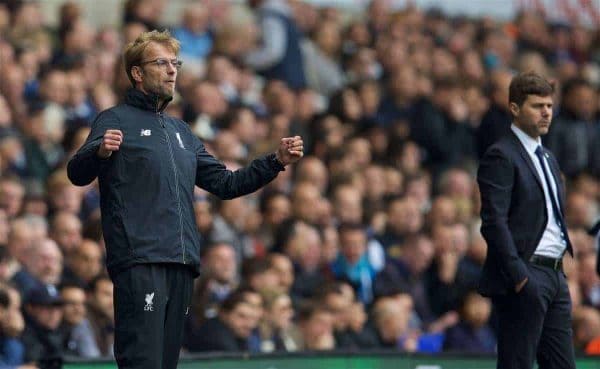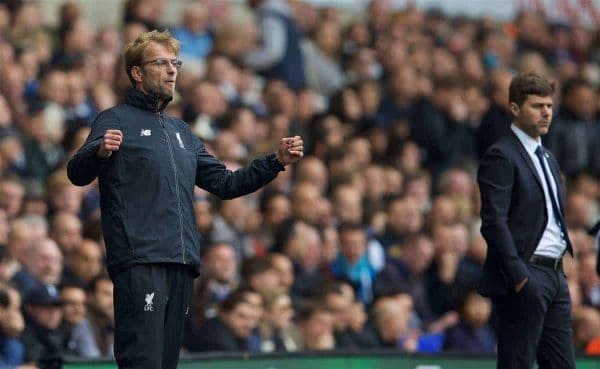 This mantra is at the forefront of Klopp's gegenpressing style of play, with Hoogland continuing to outline his approach as central to success.
"The whole team has to run 120km collectively every game. 120km minimum," he revealed.
Reinforcing Hoogland's claims, former Borussia Dortmund midfielder Patrick Owomoyela said that Klopp "offered us a day off when we reached that target."
"He thought that if we reached that then we would win the game. And from then on it became easy because we understood that his plan would work."
Klopp's new squad have evidently bought into this belief, with their intensity in the opening stages on Saturday pinning Spurs into their own half.
Continuing to employ this approach will see Liverpool gain a crucial advantage—similar to that of Rodgers' side in 2013/14.
TOTTENHAM 0-0 LIVERPOOL

PLAYER RATINGS – Top performers for Reds
TALKING POINTS – Mignolet, Sakho, Pressing and more
ANALYSIS – Sakho impresses, Skrtel struggles
FAN REACTION – Happy enough
KLOPP POST-MATCH – Full video of press conference